The Activist Museum Award
The Activist Museum Award 2021-2022
The Research Centre for Museums and Galleries (RCMG), in the School of Museum Studies at the University of Leicester, is delighted to announce the third round of the Activist Museum Award. This award is for an individual or group working in/with museums to support the research and development of an activist project that reflects the ideas presented by Robert R. Janes and Richard Sandell in their recent book, Museum Activism (Routledge, 2019). Museum activism refers to 'museum practice, shaped out of ethically-informed values, that is intended to bring about political, social and environmental change.' The Activist Museum Award is the vision of Robert R. Janes in recognition of the pioneering work of Richard Sandell in the field of museums and social justice. It is intended to encourage, inspire and support similarly activist museum work throughout the UK museum community and the world.
This award was made possible by a gift from Robert R. Janes.
Award
One award will be made in 2021. The successful applicants will be awarded £1000 to support the development of their project. The deadline for applications is Friday 26 November 2021. Successful applicants will be notified by the end of December 2021. The project must be completed within one year. Successful applicants will share their process and outcomes at an event for practitioners and researchers hosted by RCMG at the University of Leicester by the end November 2022, and will be offered support throughout the year in the form of three virtual consultations to, if needed, help plan their project or prepare for the event. This award is available to any UK-based practitioners and researchers (Staff in the University of Leicester are not eligible to apply).
Selection
All applications will be assessed by the selection panel:
Sara Wajid, Museum of London
Ross Parry, School of Museum Studies
Jocelyn Dodd, Research Centre for Museums and Galleries
Richard Sandell, Research Centre for Museums and Galleries
The selection panel are looking for proposals that will help advance our understanding of how museums can address climate/environmental crises and/or foster progressive social or political change. Applicants will be judged on:
Fit to this call
Quality of concept
Feasibility
Potential to have impact
How to Apply
Please apply through the Application Form (docx, 47.4kb) using the Call for Applications (pdf, 257kb). If you would like to discuss your proposal or have questions about eligibility, there will be two opportunities to do so in advance of the application deadline. Virtual application surgeries will take place on Tuesday 5 October and Thursday 16 November 2021. Please get in touch with Ceciel Brouwer to book a slot through rcmg@le.ac.uk or cb609@le.ac.uk. Once the application form is complete, please return to rcmg@le.ac.uk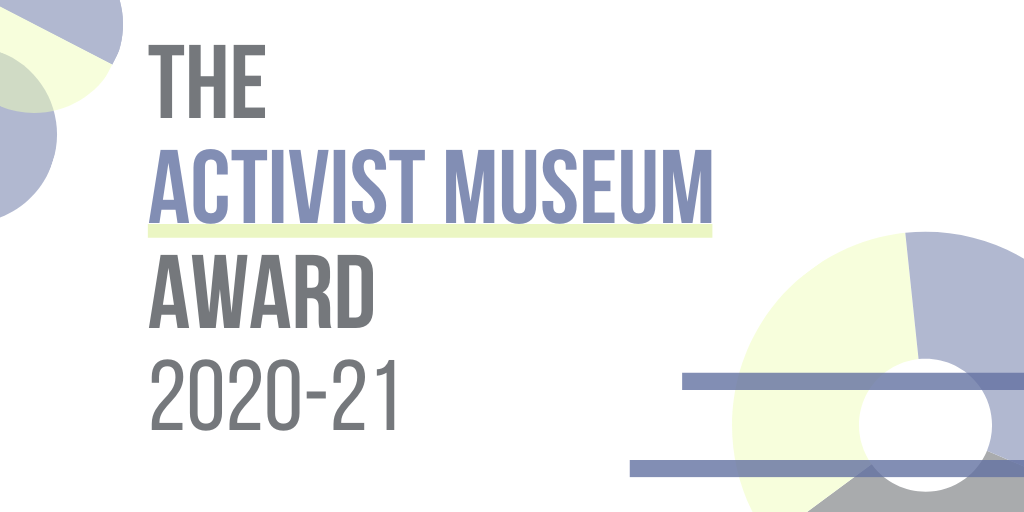 The Activist Museum Award 2020-21 Winners
The winners of the 2020-21 Award have been announced. The panel have decided to award three Activist Museum Awards of £1000 to activist projects by 100 Histories of 100 Worlds in 1 Object, The Museum of Transology and Journey to Justice. Find out more about the projects in this press release (.docx, 15.3KB).
"It is a great honour to have been chosen as one of the Activist Museum Award winners by the RCMG panel, thank you so much. What a tremendous boost to our work on challenging economic injustice in the UK. Journey to Justice demonstrates that action comes in many forms – whether through poetry, organising a protest, lobbying for new policies or creating an exhibition about human rights. We have developed partnerships with museums all over the country via our travelling civil rights exhibition programme and seen how they can be a catalyst for involving people of all ages and backgrounds."
Carrie Supple, Director, Journey to Justice
"We are thrilled about the public platform the award will give us, and in fact, has already given us (we have so many more Twitter followers since!), and look forward to the exchange with the other award winners and colleagues at Leicester. We are hoping to get ideas on how to implement our ideas in museum display itself. We would also like to professionalise our social media interactions with the public and particularly improve communication with colleagues in the Global South, e.g. through a series of 'World Cafés'. How can our work serve communities of origin, not only Western museums? We're hoping to discuss some of these issues during the meetings you have scheduled."
Mirjam Brusius, 100 Histories of 100 Worlds in One Object
"Community collecting as a democratic form of peaceful direct-action is one of the most powerful tools museum activists can use to disrupt colonial narratives. Receiving the Activist Museum Award provides public recognition to the hundreds of contributors to the MoT that their collaborative curatorial efforts to self-organise their rightful place in history has set high standards of participatory practice within the museum sector at large. Significantly, the award will enable the MoT to share its resources, methodology and experience beyond the trans community. This will not only showcase the trans community's generosity of spirit and willingness to collaborate, but moreover, it will demonstrate how museums can – and must – harness their social agency to combat historic misrepresentation of marginalised groups."
E-J Scott, Curator, Museum of Transology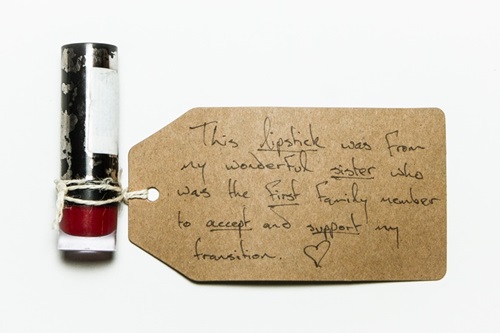 Museum of Transology, Fashion Space Gallery, London College of Fashion, Photography by Katy Davies, 2017 (MOT/161)
The Activist Museum Award 2019-20 Winners
The winners of the 2019-20 Award have been announced. The panel have decided to award three Activist Museum Awards of £1000 to activist projects by Museum as Muck, Climate Museum UK and the International Slavery Museum. Watch the video below to hear more from Robert R. Janes about the Activist Museum Award.