Birmingham Museum Trust Vision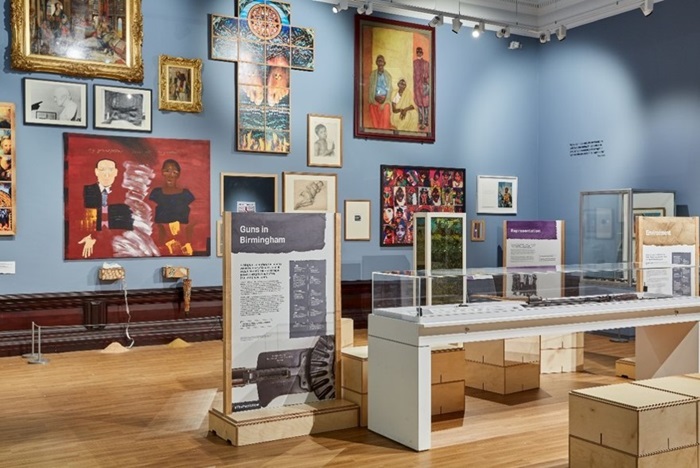 In 2021, RCMG was approached by Sara Wajid and Zak Mensah, Co-CEOs of Birmingham Museums Trust (BMT) to work with People Make it Work and the staff and trustees of BMT to create a manifesto for an ethical approach to museum making, and work collaboratively, exploring its potential – alongside a suite of inspiring international examples – to support and shape a process of radical organisational transformation. Through a research process, RCMG is supporting Birmingham Museums Trust to ask:
How can BMT confidently take hold of their social contribution and create places that are active in countering inequalities and contributing to positive social change?
How can they work in full knowledge of their histories and present day complicities and work to create both a workplace and a public space where everyone is welcome, everyone is valued and everyone has the opportunity to learn, to express, to participate and to grow?
The Co-CEOs and the Trust are determined to make radical changes because of their belief that the museums have huge potential to enrich the lives of the people of the region, foster community cohesion and wellness; and to project an authentic, positive image of the city's heritage, identity and future to the world.
As a result of this collaboration an ethical manifesto for radical transformation has been created. (Image credit: ©Birmingham Museums Trust)