Culture, heritage and languages
Heritage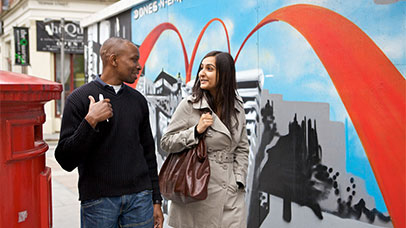 Archaeology and History
Our archaeological services include assessments, surveys and excavations. The team was involved in the high-profile discovery of King Richard III. Our Historians work with everyone from local community groups to UNESCO world heritage sites.
Museum Studies
Our School of Museum Studies, the only department in the country solely devoted to the study of museums and galleries, provides innovative heritage consultancy for museums and galleries, developers, local authorities and heritage charities.
Find out more about our heritage consultancy.
Languages and translation
Our language training courses cover a range of global languages. Your business could benefit from our existing programme of courses or we can create bespoke programmes to meet your specific needs. We also provide bespoke translation and interpretation services. C
For more information, please visit our people and contacts page.
Education
Our School of Education is a leading centre for educational research and research-informed teaching. Its work is focused on the following research themes:
Mathematics and science education
Leadership learning and change
Professional learning and teacher identity
Innovative pedagogies and reform
Education for social justice
Engagement and vulnerability in education
Language teaching, learning, and use
Our academics engage in consultancy around these topics to educational institutions and charities. We also offer CPD in these areas for teachers.