China
The University of Leicester welcomes students from China.
莱斯特大学-欢迎中国留学生
You can find country specific information here including entry requirements for our courses, and information about the Chinese student community.
Your International Office Team
The International Office can provide you with more information about studying in the UK at Leicester.
Please visit our contact us page for details.
Useful information
Entry requirements
Foundation
If you have graduated from High School in China you will need to complete a Foundation Year to be eligible for admission to an undergraduate degree in the UK.
If you need to do a foundation year, the University of Leicester International Study Centre (ISC) offer an International Foundation Year in:
Economics and Management
Engineering and Technology
Science
Society and Culture
We also offer the International Year One for management programmes.
Once you've successfully completed the International Foundation Year, you'll be able to progress to an undergraduate degree at the University of Leicester.
Undergraduate (Bachelors) degrees
If you are studying A-levels or the International Baccalaureate (IB) then you can begin from the first year of a Bachelors degree. Please see individual course pages for entry requirements.
If you have already completed the first year of an undergraduate degree at a Chinese university, you may be considered for entry to the first year of a Bachelors degree if you have studied relevant subjects.
Postgraduate (Masters) degrees
If you have completed a four-year Bachelors degree in China, you can be considered for entry to a Masters degree at Leicester. Our requirements depend on the rank of the university from which you graduated and your chosen Masters degree. The following is intended as a guide to our requirements:
If you have graduated from a 'top 200' university in China, you may be asked for 70% overall if you are applying for an Engineering or Science degree, or 75% for an Arts, Humanities, Law or Social Science degree. You may need to have scores of at least 80% in modules that are particularly relevant to your chosen Master's degree. The School of Museum Studies requires at least 80% overall.
If you graduated from a Chinese university ranked below the top 200 you may require higher scores (80-85%).
If you have completed a three-year college diploma from a Chinese university, you will need to take an accepted one-year Pre-Masters course or upgrade your diploma to a Bachelor's degree before applying for a Master's degree.
PhDs and other research degrees
To apply for a PhD (or other postgraduate research qualification) you must have an undergraduate (Bachelors) degree with at least 75% overall, usually in a related subject area, from a recognised Chinese university (depending on the subject that you wish to study and the rank of the university from which you graduated).
You must also be able to demonstrate practical knowledge of appropriate research methodologies. Research degrees are demanding and intensive: to succeed at this level you must be highly motivated, be able to work independently, and have an appropriate familiarity with the discipline and its associated research techniques/methodologies.
Where a Masters degree is required, this is indicated in the relevant description on our Postgraduate Research webpages, together with further information about requirement.
English language requirements
Please see details of our English language requirements.
Chinese student community
"I have had lots of opportunity to understand the local culture and make friends with people from a variety of countries." - Qicong, Media and Advertising MA and Management PhD
Read more about Qicong's time studying at Leicester
Student Societies
Other sources of information
Wechat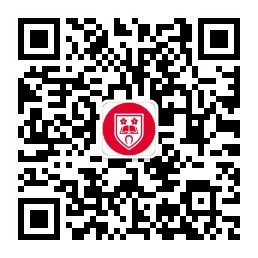 Our Wechat channel will give you information about what is happening on our campus. You can also ask us any questions you may have and we will answer them as quickly as possible. All the information and communication is in Chinese for your convenience. Please scan the QR code to access our Wechat channel.