University of Leicester
A winning city at the heart of the UK
Find a course
View all courses
Find out about the innovations we've introduced thanks to your feedback.
Final year students - this is your chance to be heard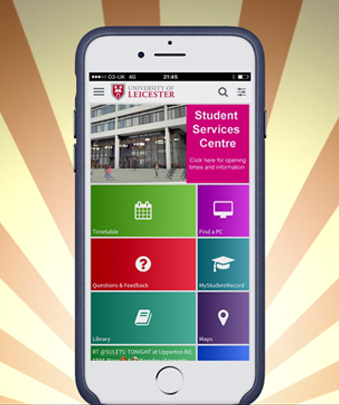 Student Life at Leicester
Our Residence Life team is here to support and help you settle in
Living in University accommodation is about more than the four walls you sleep in, it's about an all-round experience.
Find out more
More from around the University
University recognises human rights campaigner
This year's winner of the University's Outstanding Alumni Achievement Award is Sheila B. Keetharuth, in recognition of her human rights work.
Read more
Welcome to Leicester
Set in the heart of England, Leicester is a city rich in heritage and history, festivals and sport.
Find out more about Leicester
Genesis founding member Mike Rutherford joins forces with a new generation Mike and The Mechanics for their nationwide Word of Mouth Tour 2017.
More information