University of Leicester
A winning city at the heart of the UK
Find a course
View all courses
Congratulations to all of our new students! We look forward to welcoming you to our campus in September. Make sure you visit our Welcome to Leicester website to start planning your life in Leicester.
Prepare for your arrival
Student Life at Leicester
Our Residence Life team is here to support and help you settle in
Living in University accommodation is about more than the four walls you sleep in, it's about an all-round experience.
Find out more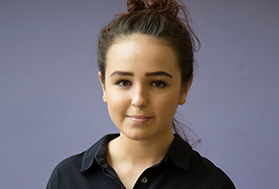 More from around the University
2017 Annual Scarman Lecture
We are hosting our free public Scarman Lecture on Wednesday 27 September. This year's lecture will focus on the future of criminal justice and human rights.
Read more
Welcome to Leicester
Set in the heart of England, Leicester is a city rich in heritage and history, festivals and sport.
Find out more about Leicester
Come and find out more about Sir Arthur Conan Doyle's 'The Sign of Four'. This sinister short story grew out of a conversation Doyle had with Oscar Wilde about how to depict evil.
More information