University of Leicester
A winning city at the heart of the UK
Find a course
View all courses
Wishing a very merry Christmas and a happy New Year to all of our students, colleagues, alumni and friends.
Relive the festivities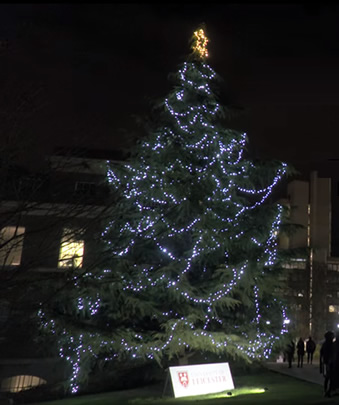 Student Life at Leicester
Student societies and clubs for every interest or hobby
Join one of over 180 societies or set up one of your own!
Find out more
More from around the University
Award for "outstanding" openness in research communications
Leicester takes award for second year running, for inviting Sun journalist to visit animal research facility.
Read more
Welcome to Leicester
Set in the heart of England, Leicester is a city rich in heritage and history, festivals and sport.
Find out more about Leicester
Music. craft stalls, children's stories, reindeer, Victorian magic lantern show and more.
More information