University of Leicester
A winning city at the heart of the UK
Find a course
View all courses
Congratulations to all of our new students! We look forward to welcoming you to our campus in September. Make sure you visit our Welcome to Leicester website to start planning your life in Leicester.
Prepare for your arrival
Student Life at Leicester
Living in University accommodation is a great option for Freshers and returning students
Life in halls of residence is an experience not to be missed. We have a wide range of accommodation to suit every need.
Find out more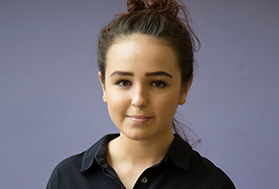 More from around the University
We invest £6 million in our Library each year
This means there are long opening hours, a wealth of books and online resources, as well as group study rooms and hundreds of PCs.
Read more
Welcome to Leicester
Set in the heart of England, Leicester is a city rich in heritage and history, festivals and sport.
Find out more about Leicester
Now in its 18th year, this fantastic Leicester based horticulture show highlights a variety of locally grown fruit, vegetables and flowers with trade and horticulture society stands.
More information