Museu do Samba, Brazil
Audience and Visitor Research Methodologies applied to the Museum Planning Process
RCMG worked in collaboration with the Museu do Samba, based in Rio de Janeiro, Brazil, to develop the skills and understanding of Museu do Samba staff so that they can apply visitor and audience research to the planning and development of a socially responsible, ethical and inclusive museum.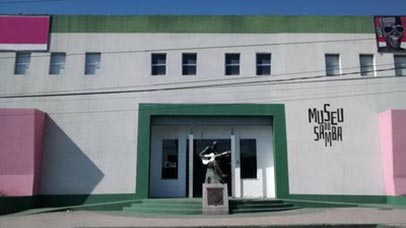 Museu do Samba is located right on the edge of the Mangueira community, one of Rio's oldest favelas and home to over 50,000 people. The favelas were created when the poor, marginalised and disadvantaged of Rio, including former slaves and immigrants, were pushed out of the city slums onto the surrounding hills. With no government support, people built their own homes out of available materials, living in densely populated communities with winding streets and (until recently) few basic amenities such as power and water. Associated with violence and poverty, there is a real separation between the Morro (hills) and the Asfalto (town), but the favela is also the birthplace of Samba. Mangueira is associated with legendary samba artists including Angenor de Oliveira, better known as Cartola, and is home to Rio's best known Samba School.

The Museum straddles the border between the Morro and the Asfalto, these two separate worlds, and is committed to playing a social role by reassessing what it means to be Brazilian through the history and legacy of samba and its agents, and empowering the Afro-Brazilian community within society. Previously Centro Cultural Cartola, the museum wants to establish itself as an inclusive institution, widening access to cultural capital to vulnerable populations by valuing the contribution of African descendants to Brazilian history and culture, building self-esteem, and empowering the impoverished communities that live in the favelas.

This project aimed to support museum staff to create a socially engaged museum, and, in particular, to embed and apply visitor and audience research across the organisation to
refine its mission and values;
develop a greater understanding of target audiences;
reach out to new audiences;
set goals that lead to real social impact through appropriate programmes and activities
and create a culture of on-going evaluation of the Museum's activities, its social impact and relevance, for continued improvement
In July 2015, four members of the museum team, João Victor Nogueira Martins, Janaína Reis Pinheiro, Desirree dos Reis Santos and Director Nilcemar Nogueira visited the School of Museum Studies for a week long course that would help them to develop and plan for a more socially engaged museum. Through a mixture of presentation and activity, the group were taken on a journey to becoming a more socially responsible museum; they looked at how to define and develop their audiences, and worked intensively through the research process to help embed research and evaluation within the museum as a tool to understand its reach, impact, value and relevance.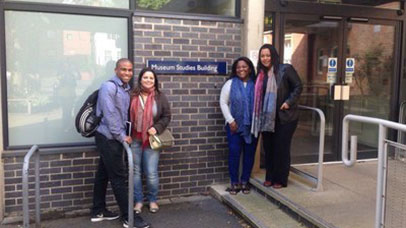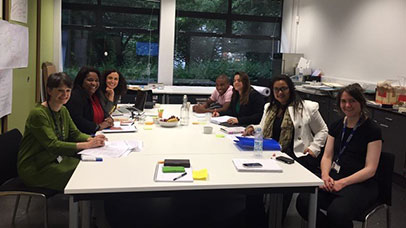 During a fascinating visit to National Museums Liverpool they met with and talked to a range of staff, including Director David Fleming, who are putting their aspirations for a socially purposeful museum into practice at the World Museum, International Museum of Slavery and Museum of Liverpool.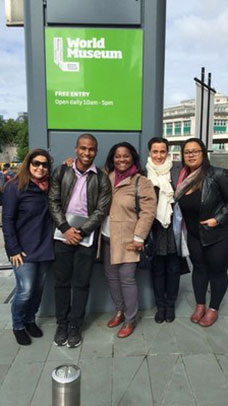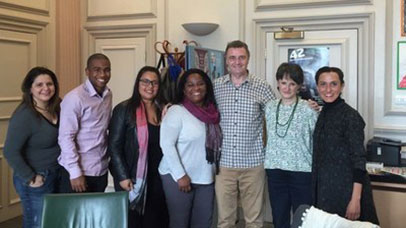 In Brazil, the application of audience and visitor research to museum planning and development is still a very new discipline and promoting capacity building for museum professionals is a matter of urgency. Not only will this project serve to improve the quality of museum programmes and its social relevance in society, but it will certainly also contribute towards the development of inclusive cultural policies in future, with a long-lasting impact for society. The project is funded by the British Council.
Museu do Samba Research and Evaluation Report (PDF, 906.04KB)