girl.boy.child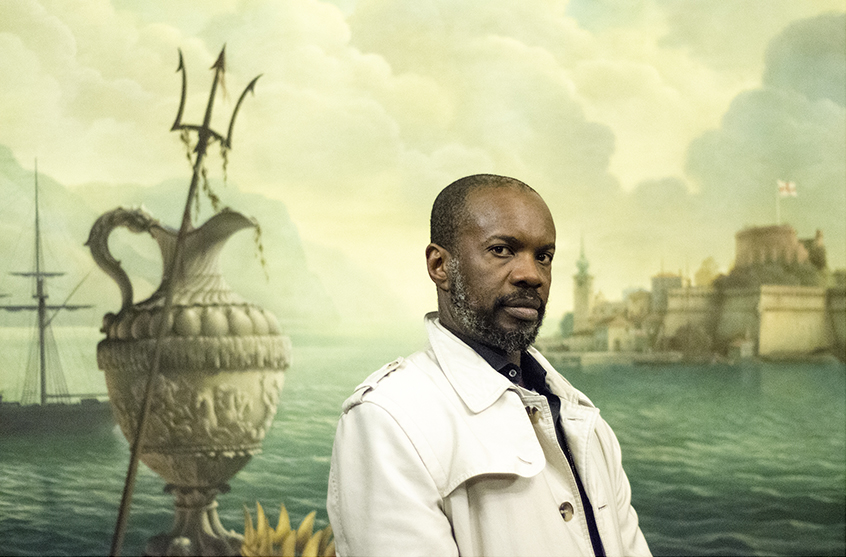 Renowned singer songwriter David McAlmont delves into the closets of the UK's historic houses to explore LGBTQ histories and their contemporary significance to create a new performance
girl.boy.child is a unique performance that draws on new research into queer/LGBTQ histories and has emerged from a collaboration between historian and renowned singer songwriter David McAlmont and Professor Richard Sandell, researcher and museum practitioner at the University of Leicester and the National Trust.
The performances are the culmination of research during the National Trust's 2017 national public programme, Prejudice and Pride, and will shine a light on many of the houses' lesser known LGBTQ histories.
Together McAlmont and Professor Sandell spent a year visiting Trust properties, meeting with experts, exploring the houses and researching the often lesser-known stories of same sex love and desire and gender diversity they hold. The outcome of this unusual collaboration has been presented in a series of performances:
Sutton House, London, 2 June 2018
Smallhythe, Kent, 17 August 2018.
Plas Newydd, North Wales, 25 and 26 October 2018
Kingston Lacy, Dorset, February 2019
McAlmont's unique performance brings to life some extraordinary tales of people who challenged conventions of sexuality and gender as well as the places they created and inhabited. He focuses in particular on the lives of three individuals - each a queer pioneer in their own way - William John Bankes (Kingston Lacy), Christopher St John (Smallhythe) and Henry Cyril Paget (Plas Newydd). Told through an emotionally-charged blend of song, image and historical narrative, girl.boy.child invites audiences to reflect on how and why LGBTQ lives have been variously hidden and revealed, suppressed and celebrated and the contemporary social and political significance of greater openness around LGBTQ histories.
The performance draws inspiration from research by the University of Leicester and visits made to a range of National Trust sites to draw on the stories they hold:
Plas Newydd in North Wales, home to the enigmatic Henry Paget, often referred to as the Dancing Marquess.

Smallhythe in Kent, home to 'Edy and the Boys' where Edy Craig, Christopher St John and Tony Atwood shared highly creative and politically engaged lives in a lesbian ménage a trois

Kingston Lacy in Dorset, created by traveller, collector and talented draughtsman, William John Bankes who fled England and went into exile in 1841 after being caught with a soldier in 'an indecent act'.
This project has been commissioned by the National Trust with the University of Leicester's Research Centre for Museums and Galleries (RCMG).