Sustainable Development Goals
Impacting the Global Goals by developing education for good with research excellence and engagement
At the heart of the UK, Leicester is a leading university committed to international excellence, world-changing research and high-quality, inspirational teaching. Celebrating diversity among our staff and students; widening participation in higher education; engaging with local, national and international communities - all of these are part of what we do and who we are.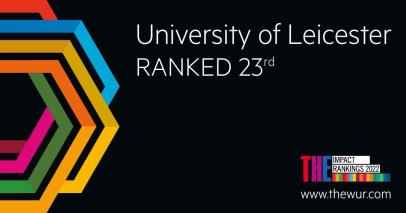 We have committed to contributing to the UN Sustainable Development Goals (SDGs) as one of the first UK higher education signatories of the SDG Accord in September 2017.
Our full Sustainable Development Goals report (PDF, 4.7MB) outlines the results of a year-long mapping exercise, including an overview our current contribution to the SDGs (PDF, 183KB) through teaching, research and operations. Check out our SDG pages below for our contribution to each SDG.