Vicki Score BA MSc MCIfA
Director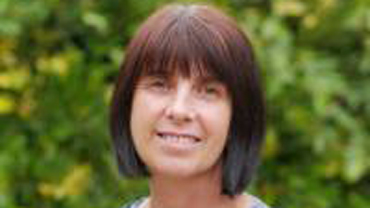 +44 (0)116 252 3827
vp23@le.ac.uk
Vicki is Deputy Director of ULAS, with considerable expertise in directing and managing major archaeological projects. Vicki is experienced in all aspects of site fieldwork and archaeological research, managing multi-disciplinary research teams, compiling Heritage Asset Assessments and Environmental Statements as well as Visual Impact Assessments for wind turbines and solar farms. Vicki has worked in East Midlands archaeology since 1991 and joined ULAS in 1999.
Vicki has been involved in a variety of archaeological projects including:
Archaeological consultant for several large road schemes including M1 Junction 24 to A52 Nottingham and M1 Junction 19 improvements.
Hallaton Treasure Project which she directed (and published in 2011), the project has been hailed as the model for the excavation of treasure sites and involving the community. She has presented over 100 talks on the project and has been featured in a number of radio and TV programmes.
Leicester and Coventry City Heating projects. Having successfully overseen the archaeological work during the Combine Heat and Power works in Leicester City for Cofely District Energy Limited, ULAS was invited to undertake similar work in Coventry. Vicki directed a number of urban excavations and was responsible for coordinating the archaeological side of these complex projects throughout both the historic cities
Project management on various archaeology projects. Most recently Vicki has been managing excavations of a large Iron Age and Roman settlement across 9 ha for a large-scale housing development at Pineham financed by Taylor Wimpey. Having successfully produced the Project and Research Designs and the implementation of the fieldwork mitigation strategy over the last two years, she is now coordinating the post-excavation and publication of the site.