Vicki Score BA MSc MCIfA
Director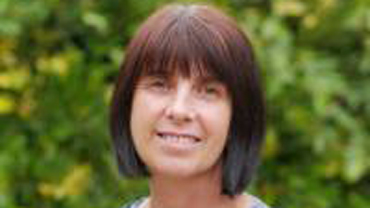 +44 (0)116 252 3827
vp23@le.ac.uk
Vicki has worked in East Midlands archaeology since 1991 and has considerable expertise in directing and managing major archaeological projects. She joined ULAS in 1999 as a field archaeologist working her way up to Director of ULAS in 2020. She and now leads the ULAS management team procuring and managing a variety of commercial projects. Vicki is experienced in all aspects of site fieldwork and archaeological research, managing multi-disciplinary research teams in accordance with professional standards, ensuring research aims are met. She has a particular expertise in providing Heritage Impact Assessments and Environmental Statements.
As well as directing the company she continued as consultant for larger infrastructure projects. She has been the archaeological consultant for several large road schemes including M1 Junction 24 to A52 Nottingham and M1 Junction 19 Improvements as part of a multi-disciplinary team working for the Highways Agency. Her role included providing advice during the design stage, desk-based research, the production of Environmental Impact Assessments and Environmental Statements and developing robust mitigation strategies to deal with impacts on the Cultural Heritage as well as being an expert witness in Public Inquiries. She sucessfully managed the implementation of archaeological fieldwork, post-excavation and publication stages of these projects as well as providing talks and materials for local communities. She is also overseeing a major redevelopment scheme around M1 Junction 21/M69 in Leicestershire. This has involved providing advice and consultation at the design stage, the production of several Environmental Statements and archaeological evaluations to support the scheme as well as liaising with local planning authorities and Historic England to produce archaeological mitigation strategies and oversee their implementation.
She directed the award winning Hallaton Hoard community project working alongside local communities as well as the British Museum, Historic England and the BBC to excavate this important Iron Age shrine. She directed several seasons of fieldwork, providing advice and materials for local museums and undertaking research culminating with two publications. The project has been hailed as the model for the excavation of treasure sites and community involvement. Since then she has continued to work with local archaeology groups to run local community excavations including the discovery and excavation of the lost chapel of St Morrel. She was awarded Community Archaeologist of the Year 2018, gives regular talks to local societies and has been featured in a number of podcasts, radio and TV programmes.