Adam Clapton BA
Senior Supervisor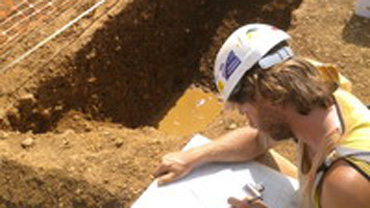 ac562@le.ac.uk
Adam is a Senior Supervisor at ULAS with over 9 years archaeological experience having worked on urban and rural projects across the East Midlands.
He graduated from the University of Leicester with a BA Archaeology in 2007. Recent projects have included supervising phased stripping of Iron Age settlement at Brooksby Quarry, as well as excavation of Neolithic through to Anglo-Saxon archaeology at Enderby and Rothely.
Adam's interests include prehistoric and Roman rural settlement, and waterlogged deposits.