Angela Monckton BSc MCIfA
Consultant - Environmental Archaeologist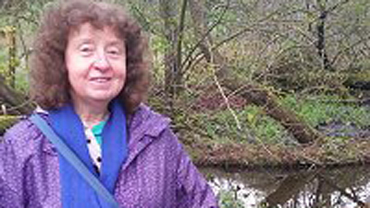 am116@le.ac.uk
Angela has acted as Environmental Consultant for ULAS since 2010, advising on sampling and archaeobotany, and editing reports for publication by ULAS and other organisations.
Angela obtained her BSc in Botany at the University of Leeds, she also holds a Leicester University Extra Mural Advanced Certificate in Archaeology, and is a Member of the Chartered Institute for Archaeologists and the Association of Environmental Archaeologists. Prior to joining ULAS she worked for the Leicestershire Archaeological Unit and was an English Heritage contractor during 1996-7 at Birmingham University.
Angela began work in field archaeology in 1985 and has worked on a variety of excavations in various roles. From 1989 she specialised in environmental archaeology and was Environmental Supervisor on sites including the major urban excavations at the Shires and Causeway Lane, Leicester. Angela worked as Environmental Officer for ULAS from 1997 where she co-ordinated the sampling and processing strategies for sites as well as producing specialist reports for ULAS and other archaeological units. She co-ordinated reports from external specialists and has also worked towards the integration and publication of the environmental data for a variety of sites. Angela has published reports in Transactions of the Leicestershire Archaeological and Historical Society and Bedfordshire Archaeology, contributed to the volume on Causeway Lane, Leicester, and Centre for Archaeology Reports on Midland sites (see Leicester Research Archive). Her research interests are in the archaeology of food and farming in Leicestershire and the Midlands with particular reference to Leicester. Recent publications include chapters in the East Midlands Research Frameworks, ULAS prehistoric site reports Humberstone and Eye Kettleby, and a paper on 'Food for the People of medieval Leicester'. Work in progress includes contributions to the Excavations at the Highcross Leicester and Roman and medieval recipe booklets with the Friends of Jewry Wall Museum.