John Thomas BA MA MCIfA
Project Manager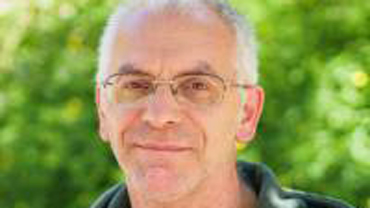 +44 (0)116 252 5038
jst6@le.ac.uk
John is a Project Manager at ULAS. He has worked as a professional archaeologist since 1986 and has experience of a wide range of field and post excavation techniques.
John was awarded a BA in Archaeology in 1998 and an MA in Landscape Studies in 2006, both from University of Leicester. He has directed many large-scale excavation projects with a particular expertise on prehistoric sites and landscape approaches. Two of these projects at Humberstone and Beaumont Leys on the outskirts of Leicester, produced nationally important evidence for large-scale 'aggregated' settlements from the Iron Age. Between 2010-2014 John co-directed research excavations at Burrough Hill, the region's best preserved Iron Age hillfort and in 2013 directed excavation of extensive Iron Age settlement at Glenfield. Both of these projects produced significant results and involved the recovery of nationally important prehistoric metalwork. John has published the results of his fieldwork and academic study widely, and to a range of audiences, through monographs, peer-reviewed articles in national and local journals, and popular archaeology publications.
He has recently become Honorary Editor for the archaeological content of Transactions of the Leicestershire Archaeological and Historical Society. John is actively involved in promoting archaeology to the general public, regularly providing talks to local societies, and helped in the formation of the Melton Mowbray Fieldworker Group. He has lead the Outreach Programme for the Burrough Hill Project, organising Open Days, guided tours for local societies, hands-on sessions for the Young Archaeologists Club, school visits and involvement for local volunteers.