Law news
Browse news stories published by the Leicester Law School.
'The International Court of Justice and the Law of the Sea Dispute Settlement System'
Dr Nicholas Ioannides, University of Cyprus
This event will discuss the contribution of the International Court of Justice to the law of the sea dispute settlement system.
Major new documentary, Everything Must Change, 8 November 2023
Reel Law, Law School film club
You are invited to a free screening of the major new documentary Everything Must Change. After the 90-minute screening, viewers are welcome to stay for a short discussion / Q&A with the filmmaker Shaun Dey. Shaun is the founder of Reel News, a media activist collective that works closely with progressive working-class movements. The film shows how the multiple crises we face in 2023 are deeply interlinked and offers solutions for a just transition.
Details
Open to: Staff and students
Date and time: Wednesday 8 November 2023, 4:00pm
Venue: Attenborough Film Theatre
More information: alan.desmond@le.ac.uk
'What is a Relational Contract? Does Coherence Lurk Amongst Shapeshifting Incidents and Grandiloquent Language?', 1 November 2023
Dr Haward Soper (Honorary research fellow, Leicester Law School) is giving a talk to the private law research cluster based on his paper recently published in the Singapore Journal of Legal Studies.
In recent years the term 'relational' to describe a 'specie', as Sir Peter Fraser described it in The Post Office Litigation (Post Office), or class of contract, has gained currency in English Courts. Classes of contract are usually identifiable by reference to the parties, 'such as that between landlord and tenant or between employer and employee'. In contrast relational contracts, a concept neither 'stable nor definite' according to Paul Davies, are a somewhat variable agminate of indeterminate and apparently breeding incidents, combined with confusing and grandiloquent epi-fiduciary language. I review the incidents, showing that they are incoherent and I propose a stable definition for the class of contracts – relational.
Details
Open to: Staff and postgraduate research students
Date and time: 1 November 2023, 4.00pm – 5.00pm
Venue: Jan Grodecki Room
More information: Professor Peter Jaffey
Private Law Research Cluster event
'Nietzsche and Exclusive Legal Positivism', 1 November 2023
Dr Robert Craig (University of Bristol)
In an article published in the Notre Dame Law Review ('On the incoherence of legal positivism') in 2000, John Finnis explicitly connected exclusive legal positivism to the philosophy of Friedrich Nietzsche.
Today the promoters of this radical kind of "exclusive positivism" are the followers, conscious or unconscious, of Nietzsche or of others who like him reduce ethics and normative political or legal theory to a search for the "genealogy," the historical (perhaps partly or wholly physiological) sources of ethical, political, or legal standards.
This may seem a very surprising claim given that Nietzsche famously claimed "there are no facts, only interpretations", which is perhaps more reminiscent of Legal Positivism's most implacable enemy, Ronald Dworkin. It is perhaps even more puzzling given that famous postmodernists from Foucault to Derrida arguably have their roots in Nietzschean thinking and have spawned an entire "critical" literature which would appear to many to be diametrically opposed to classical legal positivism.
This paper seeks to explore the claim made by Finnis to assess its validity. It considers whether and to what extent HLA Hart and Raz can genuinely be classified as exclusive legal positivists and the implications for their thinking if the full extent of Nietzsche's claims are followed through. The paper will suggest that Finnis was probably right and that exclusive legal positivism could gain much from further exploration of Nietzschean philosophy and its potential implications in legal philosophy.
Details
Date and time: 1 November 2023, 2.00pm – 4.00pm
Venue: Online
More information: joe.wills@le.ac.uk
Law and Theory Research Cluster event
'Who's Afraid of Dynamic Consent?', 25 October 2023
Professor Jose Miola (Co-Director of CREHL, Leicester Law School)
Details
Open to: Staff and postgraduate research students
Date and time: 25 October 2023, 3:00–4:00pm
Venue: Jan Grodecki Room
More information: Professor Liz Wicks
Centre for Rights and Equality in Health Law
Staff distinctions September 2023
Compulsory Mediation and the Civil Justice – How to go forward? Zora Kizilyurek, 12 July 2023
With the recent proposals and move towards implementation of mandatory mediation, it is time to go beyond discussing merits of compulsion.
The civil justice has been transitioning from the traditional substantive justice goals towards its contemporary goals such as proportionality, settlement-focus, and court as a last resort system. Thus, this paper will consider the role of court-ordered mediation from the lenses of current civil justice goals. Next, this paper will address some of the inherent risks compulsory mediation will bring. Finally, ways to minimise those risks will be discussed such as coherent understanding, informed acceptance and better collaboration between role players.
Dispute Resolution Research Cluster event
Welcome Lunch: Human Library at Law, 11 July 2023
The final Welcome Lunch of the year, where we will be hosting Dr Tracy Dix and the Human Library project.
"The Human Library creates a safe space for dialogue where topics are discussed openly between our human books and their readers. All of our human books are volunteers with personal experience with their topic. The Human Library is a place where difficult questions are expected, appreciated and answered. The Human Library is, in the true sense of the word, a library of people. We host events where readers can borrow human beings serving as open books and have conversations they would not normally have access to. Every human book from our bookshelf, represent a group in our society that is often subjected to prejudice, stigmatization or discrimination because of their lifestyle, diagnosis, belief, disability, social status, ethnic origin etc."
Detail
Open to: Staff
Date and time: 11 July 2023, 2:30–4:00pm
Online: link removed
Leicester Law School EDI committee event
'States and non-state actors in hegemonic and counter-hegemonic narratives in international law: the Nigerian experience', 5 July 2023
Dr Joycelin Eze-Okubuiro (Leicester Law School)
Details
Date and time: 5 July 2023, 1:00–2:00pm
Venue: Online
More information: eyo1@le.ac.uk
International Law Cluster
New Perspectives on Trial by Media: A Free One-Day Online Workshop, 30 June 2023
This workshop will consider 'trial by media' to encourage new perspectives on the multifaceted interfaces between courts, media and justice.
Further information
Call for Papers: Law Teacher and ALT annual seminar prize 2023, 6 September 2023
Assessment in Legal Education: towards an inclusive, diverse, and authentic strategy.
With the fallout of COVID-19, the ending of the SRA oversight on law school assessments, artificial intelligence and other catalysts, if you could change assessment methods in legal education to offer a more inclusive, diverse, and authentic experience for staff and students, what would you do?
We invite you to submit a proposal on this subject by 23 June 2023.
Further information
Research news May 2023
Loveday Hodson and Kim Brayson were awarded prestigious Leverhulme Research Fellowships in April, for their respective projects on 'Memory, Mourning, and the ECtHR', and 'Law and Islamic Dress: Rights and Fascism in Europe'.
University Research Chairs for the 2023-24 academic year have been awarded to Katja Ziegler, and jointly Jose Miola and Tracey Elliott to focus on building research capacity in CELI and CREHL, research leadership and mentoring, and to focus on a large grant applications.
Liz Wicks recently published the book, Suicide and the Law (2023, Bloomsbury), which provides a fascinating, wide-ranging and sophisticated analysis of the law's relationship to issues of voluntary death.
Ed Bates and Stephen Riley organised and successfully hosted a major event, with sponsorship from the Modern Law Review, on The Universal Declaration Of Human Rights: 75th Anniversary on Friday 28 April 2023 highlighting the research culture within Leicester Law School.
Efforts to establish laws for space boosted by Ukraine partnerships, 25-26 May
Pioneering work into establishing international co-operation in space activity is taking place at the University of Leicester, thanks to links established with academics in Ukraine in the wake of war.
What Law Means to Me, 25 May 2023
Professor Kimberley Brayson, Inaugural Lecture
Using the first year law student assessment 'What law means to me' as a starting point, this lecture enacts critical, feminist, decolonial, theoretical perspectives in law to traverse the everyday effects of law and to introduce Critical Jurisprudence as a way of living law.
Details
Open to: All
Registration: Eventbrite
Date and time: Thursday 25 May 2023, 5:30–6:30pm
Venue: Lecture Theatre 1, Bennett Building, University of Leicester, University Road Leicester, LE1 7RH
Contact: Professor Kimberley Brayson
Former student and tutor Oliver Nunn has been awarded Barrister of the Year by the Leicestershire Law Society
Honorary professor Oliver Nunn, was awarded Barrister of the Year by the Leicestershire Law Society at an event on 19 May 2023.
The theme for the Awards this year was the future of law, reflecting Oliver's passion for supporting students and improving equality, diversity and inclusion at the Bar. Along with Jamal Jeffers, Oliver established and finances the Jeffers Nunn Award for students from demographic groups under-represented at the Bar.
'The concept of Europe: Progress, colonial continuities, and the European Convention on Human Rights', Dr Jens T Theilen on 16 May 2023
An analysis on the 'concept of Europe' in the "European" Convention on Human Rights, especially with regard to narratives of progress and colonial continuities.
Further information
'Migration & Race: Human Rights or Nation-Centred Justice?' A public talk by Hiroshi Motomura, 4 May 2023
Public Talk by leading US immigration scholar Prof. Hiroshi Motomura entitled 'Migration and Race: Human Rights or Nation-Centred Justice?'
Further information
Workshop with Prof. Hiroshi Motomura on his book project 'Ethical Borders', 4 May
This is an opportunity to discuss the working draft of the current book project of leading US immigration law scholar Prof. Hiroshi Motomura
Further information
The Universal Declaration of Human Rights' 75th Anniversary Conference, 28 April 2023
A discussion of the progress made, and one still to be made, by the UK in the area of Human Rights. Further information
CELI Annual Lecture 2023: Shamima Begum and the Future of British Citizenship, 27 April 2023
Prof. Matthew Gibney (University of Oxford) will be looking at the case of Shamina Begum and the prospects for security of British citizenship over the coming decade. Further information
Is forensic science failing the criminal justice system?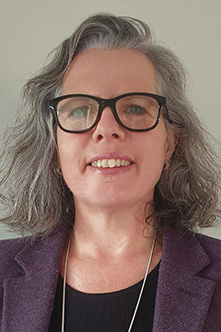 Professor Carole McCartney a member of the 'Westminster Commission on Forensic Science' inquiry into forensic science standards, quality and miscarriages of justice.
The All Party Parliamentary Group on Miscarriages of Justice (APPGMJ) has announced the 'Westminster Commission on Forensic Science' commencing January 2023. The inquiry has arisen from the concern that wrongful convictions are being caused by flawed forensic science. Evidence will be taken from forensic scientists, academics, lawyers, police investigators and victims of miscarriage of justice, many of whom have raised concerns of the 'misapplication' of forensic science leading to wrongful convictions. The Commission will then make recommendations for necessary improvements and reforms.
Find further information on the commission.
Professor Carole McCartney has been researching criminal justice and forensic science for over 20 years and has written on miscarriages of justice, DNA and biometrics, forensic science and the criminal justice field.
International Women's Day screening of Prima Facie, 8 March 2023
Leicester Law School EDI committee
On International Women's Day, students and staff are warmly invited by Reel Law to a screening of the National Theatre's production of Prima Facie, a one-woman show starring Jodie Comer.
Tessa is a thoroughbred. A young, brilliant barrister who loves to win. She has worked her way up from working class origins to be at the top of her game; defending; cross examining and lighting up the shadows of doubt in any case. An unexpected event forces her to confront the lines where the patriarchal power of the law, burden of proof and morals diverge.
This is an excellent and challenging production that you don't want to miss.
After the screening, staff and students will be invited to return to the Law School for a discussion of the film led by Loveday and a drink reception.
Details
Open to: All
Date and time: 8 March 2023, 4:00pm, running time is approximately two hours
Venue: Attenborough Film Theatre
The Leicester Law School Medical Law Mooting Competition 2022
The ninth annual competition will take place on Saturday, 3 December 2022 at Leicester University. This year, the competition is being sponsored and supported by 1 Crown Office Row and Irwin Mitchell.
Only one moot problem will be set for the competition, which will involve issues relating to medical law. This moot problem will be released on Tuesday, 1 November 2022. Teams will prepare both sides of the mooting problem. Heats will take place during the day, with a final in the late afternoon/early evening, followed by a reception. The final will take place in front of a panel of judges, to include senior barristers from specialist medical law chambers.
Entry to the competition is now open. Please note that only undergraduate students and those registered on either an LLM/MA law course or a GDL course may enter the competition. The competition is not open to students studying on a practice course. The rules of the course may be accessed below.
Competition entry
Complete the competition entry form below and email to tracey.elliott@le.ac.uk or post to:
Dr Tracey Elliott,
Leicester Law School,
Fielding Johnson Building,
University of Leicester,
LE1 7RH.
Institutions must pay the entry fee of £50.00 via the shop@le
The fee includes the provision of refreshments and lunch on the day to competitors and accompanying judges.
Entry forms and payment must be received by Monday 28 November 2022.
Late entries may be permitted after that date at the discretion of the competition convenor, Dr Tracey Elliott, if there are spaces available.
Analysing Law student films celebrated at 25 October 2022 screening
Leicester Law students showcase films on the topic of 'what law means to me'
In October 2021, law students in the Analysing Law module were asked to produce a three-minute film on the topic of 'what law means to me.' The 25 best films were showcased in a student-produced film screening on 25 October 2022. The best film nominees were creative, impactful and fun to watch.
A judging panel from across the University selected winners in four categories: Poetry/Song, Creative Imagery, Documentary Film and First Person. The panel consisted of Professor Neil Chakraborti (Centre for Hate Studies), Professor Nick Mai (Criminology) and Dr Melanie Kennedy (Media and Communications). The winners received a certificate and a £100 Amazon voucher. Other nominees received a certificate and a £50 Amazon voucher.
The screening was attended by the filmmakers, other students, and Law School staff. The event gave first-year students an opportunity to see and be inspired by the films of their peers. Precious Asande Karley, a second-year LLB student and best film nominee, edited the film reel for the screening.
The film project is a novel form of assessment that was developed through student and staff collaboration as part of a University of a Leicester Digital Innovation Project on Equality, Diversity and Inclusion. It was an intentional move to decolonise and diversify the mode of assessment on the Analysing Law module. This is part of a larger 'decolonising the curriculum' project, which aims to identify, acknowledge and challenge the ways colonialism has impacted learning.
'Earth to Leicester' Law School initiative is finalist in prestigious Green Gown Award
The Green Gown Awards, held in partnership with UK Research and Innovation, recognise the exceptional sustainability initiatives undertaken by universities and colleges around the world.
12 August 2022
During the Go Green Week at the University in February 2022, the student-led Climate Crisis Project, part of the Pro Bono Society at Leicester Law School, ran a workshop to address how the Law School can have a positive impact on the climate crisis. The workshop was attended by Law School academic staff and students, the University Social Impact Team and members of the Green Bubble (University student sustainable project group). The Project's key points were integrating sustainable teaching practice into the Law School, promoting more sustainable legal careers, sustainable initiatives developed at other universities and an introduction into the Green Bubble initiative.
A follow up workshop with a focus on Education for Sustainable Development (ESD) took place in March 2022. Here, the Climate Crisis Society talked about the student perspective, and discussed key questions, with an aim of developing a greater understanding of how to enhance the sustainability content and communication in the Law School.
This collaborative work with staff and students has allowed the Law School and the Social Impact Team to progress the University's Strategic aim to embed sustainable development goals through Education.
Nishan Canagarajah, President and Vice-Chancellor, said,
"This award embodies our partnership working and proves the value of enabling proactive students to collaborate with staff, empowering them to become Citizens of Change who make a real impact upon society. We are proud of their united effort to strengthen education for sustainable development at Leicester."
The Earth to Leicester Law School initiative will be piloted in other University departments after its success in engaging staff and students to develop a sustainability dialogue.
The Green Gown winners will be announced at the Awards Ceremony on 8 November 2022 at Loughborough University.
For further information on the Earth to Leicester Law School initiative, see the Uol Social Impact Team Instagram feed.
New editor appointed to international journal on British immigration law
Dr Alan Desmond, lecturer in the Law School at the University of Leicester and expert in migrants' rights and immigration law has been appointed as editor of the quarterly Journal of Immigration, Asylum and Nationality Law.
Publication of influential research on cost, funding and access to civil justice
Masood Ahmed and Professor Xandra Kramer (Erasmus University) co-edit international research on the developments and challenges in costs and funding of civil disputes, and the impact on access to justice
12 July 2022
Access to justice is a basic human right and a fundamental constitutional principle which is being undermined and severely restricted as a consequence of disproportionate and crippling litigation costs, the complex nature of the civil court process, and the severe delays that exist before justice is obtained. In an attempt to remedy these problems, private forms of litigation funding (e.g. third party funding and insurance) have developed and costs rules and procedural reforms have been implemented by the courts and policy makers. Although these recent developments are to be welcomed, they pose a number of challenges.

The Special Issue of Erasmus Law Review entitled 'Global Developments and Challenges in Costs and Funding of Civil Justice' brings together articles by international civil procedure scholars which provide detailed critical perspectives of costs rules, funding arrangements, recent procedural developments (e.g. alternative dispute resolution) and the impact on access to civil justice. The articles critically focus on developments and challenges in costs and funding in a number of European jurisdictions (England and Wales, Cyprus and Ireland) as well as the United States, Australia and Singapore.

Masood and Xandra's article critically analyses the right of access to justice and the evolving concept of 'justice', private modes of funding civil litigation, procedural developments and reforms and the increasingly significant role played by alternative dispute resolution procedures within the civil justice system before concluding with proposals on how future civil justice reforms should develop.

The Special Issue is open access and available to read online. DOI 10.5553/ELR.000215

This special issue has been published as part of the Vici 'Affordable Access to Justice' Project which is financed by the Dutch Research Council (NWO) and led by Professor Kramer. Masood is a Research Fellow on the project.
PhD award: An Analysis of English Law in Referring Disputants to Consensual ADR Methods, Md Mahar Abbasy
This thesis critically analyses the current practice of consensual Alternative Dispute Resolution (ADR). In particular mediation in England and Wales to identify best practices in moving civil disputes to consensual ADR options.
21 June 2022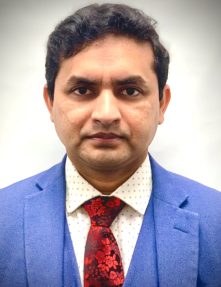 Consensual ADR is helpful in resolving civil disputes out of court yet ADR remains underused in England and Wales. This is a significant issue as litigation is increasingly expensive and funding options are limited. More importantly, the majority of the cases that come to court are of small value, and in many of these cases, individuals (especially Litigants in Person) are not well informed about ADR options. Those who use ADR, usually have higher satisfaction. What English are in place to refer disputants to consensual ADR. What are the reasons for low uptake of ADR and how can it be promoted for suitable cases? Encouragement of ADR through education and facilitation is the most favoured policy option in England and Wales. The option to use compulsion to undertake ADR is the most debated option but there is strong resistance among the judiciary and the policymakers. Some mandatory measures have been introduced by the government of England and Wales but there is not enough in-depth analysis of these measures to show how far these initiatives have been successful in increasing the uptake of ADR.
This study seeks to fill this gap by an analysis of existing measures and comparing them to identify best practices and makes recommendations for reform. Based on the findings, this study recommends the introduction of a more effective ADR policy combining education and encouragement through proper signposting to ADR processes; facilitation via modern technologies; and well-targeted intervention in individual and appropriate cases by judges, lawyers and mediators who must undergo a cultural change.
Dispute resolution at Leicester Law School Research cluster, Current PhD research, Past Phd research
Leicester Law School graduate appointed as district judge
1 November 2021
Congratulations to our graduate and former university tutor James Carter, who has been appointed by the Queen to be a District Judge based at Nottingham County Court https://t.co/tQsdR7lahm

— Leicester Law School (@LawLeicester) November 1, 2021
PhD Success: The Right to Cultural Participation - Access to and Enjoyment of Museum Collections, Hsiao-Mei Ku — University of Leicester
Hsiao-Mei investigates the cultural right enshrined in the International Covenant on Economic, Social and Cultural Rights, 1966 in the context of museums.
22 June 2021
The cultural participation right in Article 15(1)(a) of the International Covenant on Economic, Social and Cultural Rights, 1966 is an integral part of human rights. Everyone has the right to engage in cultures and the freedom to choose cultural identities, share and develop cultural expressions. The promotion of and respect for this right is essential for the maintenance of human dignity in a diverse and multicultural world. However, this area is under-explored and often overlooked.
Using a combination of doctrinal (predominantly), comparative and socio-legal approaches, Hsiao-Mei's research explores legal and ethical guidance existing in this area and its application to English and Taiwanese museums making 'a significant and original contribution to the relevant study of field' according to Hsiao-Mei's examiners.
The research notes that the role of the cultural participation right is as both a shield and sword. As a shield, the right is principally protective, ensuring the vulnerable, the marginalised, and indigenous people are not excluded from access to culture or have their culture denigrated. As a sword, the right is principally proactive, ensuring that the conception of culture is dynamic, evolving and that the realisation of participation in culture is progressive. Hsiao-Mei suggests that realising the cultural participation right in the museum context requires services rendered also present these roles.
Hsiao-Mei Ku was supervised by Janet Ulph and Stephen Riley.
See Private Law current and past PhD research topics.
PhD Award: Exploring Parental Views About Family Privacy and its Protection in English Law, Claire Bessant
Should the family be afforded privacy? Although this is a question that many academics have raised, no-one has ever asked parents their views.
17 June 2021
Using semi-structured interviews to explore whether parents believe the family should be afforded privacy and whether they believe English law affords effective protection to family privacy.
This research
finds that many parents believe the family should be afforded its own privacy, should be free from state and societal intrusion, and should be allowed to control how family information is used. The idea of family privacy does remain relevant to twenty-first century families.
offers a new definition of family privacy drawn from existing literature but also grounded in parents' own words and reflective of the way English law understands family privacy to apply to the family.
sheds new light on traditional understandings of the family as a private institution, proposing a new framework for understanding the relationship between family, state, and society which draws both upon communication privacy management theory and relational theory.
finds that many parents, not trusting the law to protect their family's privacy, believe it is their responsibility to protect privacy. Some of the decisions parents take in order to protect their families' privacy may, however, impact on children's rights to privacy, participation, and self-determination. This study suggests that this conflict between family privacy/parental decision-making and children's rights is an issue requiring further academic and judicial consideration.
Claire Bessant was supervised by Mandy Burton and John Hartshorne.
See more human rights current and past PhD topics.
PhD Success: The Conception of Resistance in and Beyond Human Rights, Shaimaa Abdelkarim
Shaimaa's research contributes to critical approaches to human rights.
23 April 2021
This thesis analyses how anticolonial resistance and contemporary social movements are employed to advance a counter-hegemonic function to human rights. Counter-hegemonic approaches have moved away from the euro-centric and institutional production of human rights law to recognising the contributions of formerly colonised societies in reshaping human rights ideals on autonomy.
Shaimaa's research disassembles the recognition of anticolonial resistance through a psychoanalytic approach to uncover how racism informs the understanding of agency in human rights. She suggests attending to the contemporary function of human rights through the afterlives of colonial governance. Those afterlives manifest in the exclusivity of qualifying for human rights protections and the racial encodings of the term 'human'. Shaimaa aims to publish her thesis as a monograph. She is currently exploring the global response of international human rights institutions to the COVID-19 pandemic at the Centre for Studies and Research, Hague Academy of International Law.
Shaimaa Abdelkarim was supervised by Dr Loveday Hodson and Dr Joe Wills.
See more Human Rights current and past PhD research topics.
Female Law lecturer recognised for inspiring change in Africa
Dr Eki Yemisi Omorogbe nominated as a Woman to Watch in Law by the Institute for African Women in Law
29 June 2021
African Women in Law (AWL), a non-profit organization based in Washington, DC, works across Africa. Its vision is to build a network of women legal professionals dedicated to using the law for societal change and development for which Dr Eki Yemisi Omorogbe has been nominated.
Eki reported that she is "also honoured that AWL has asked me to contribute to its Amandla! Women in Law Speak initiative".
See Eki's AWL profile and contribution.
Neuberger Prize for final year Leicester Law student
Lauren Davies will take part in a summer school at Lincoln's Inn and an opportunity to complete a Mini-pupillage.
28 May 2021
We are delighted that Lauren Davies, one of our undergraduate law students pursuing a career at the Bar, has been awarded a Neuberger Prize by @lincolnsinn.

Congratulations, Lauren!

— Leicester Law School (@LawLeicester) June 2, 2021
20th anniversary of the entry into force of the Constitutive Act of the African Union, 26 May 2021
Dr Eki Omorogbe (Leicester Law School) gave a talk on the occasion of the twentieth Anniversary of the entry into force of the Constitutive Act.
27 May 2021
The panel included talks by Ambassador Namira Ngem, Legal Counsel of the African Union and Dr Solomon Dersso, Chairperson of the African Commission on Human and Peoples' Rights. The webinar was moderated by Makane Moise Mbengue, Professor of International Law and Director of the Department of International Law and International Organization at the University of Geneva.
Student Pro Bono Society president wins another national award nomination
Sonia Gandhi, final year law undergraduate and President of the Pro Bono Society has been shortlisted for a prestigious LawWorks and Attorney General Student Pro Bono Award.
4 May 2021
Supported by the Attorney General, the LawWorks and Attorney General Student Pro Bono Awards celebrate the best pro bono (free legal volunteering) activities undertaken by law students and law schools around the country.
Sonia has been shortlisted for the "Best Contribution by an Individual Student" Award. This recognises her hard work during the past year, overseeing the Law School's pro bono activities. She both encouraged students to participate in pro bono activities and supported their activities during the challenging conditions set by the pandemic.
Sonia was nominated for her effective organisation and leadership, helping the pro bono projects to reimagine their activities during the pandemic. She has been instrumental in developing and recruiting for three new projects (Windrush Compensation, Climate Crisis and a further research project) meaning more students can take part, in a wider variety of activities.
Sonia has used her platform as President to initiate change within the Pro Bono Society focused on equality, diversity and inclusion, to improve student experience and the Society's efficacy. Changes include the introduction of blind applications , use of preferred pronouns, unconscious bias training for interviewers, and diverse interview panels. She has led the way in promoting wellbeing amongst our students, promoting an authentic conversation within the Society, and recruiting a new wellbeing officer.
The Law School is proud of what our pro bono students have achieved this year, led by Sonia as President, particularly in the face of such adversity during the pandemic.
Whilst we are disappointed to miss out on an awards celebration at the Houses of Parliament this year, we look forward to attending the virtual awards ceremony on 12 May.
Pro Bono Society recognised in LawCareers.Net 2021 Awards
Shortlisting for 'Best Pro Bono Activities' is a recognition of the work and community support that our Pro Bono Society's provide
22 March 2021
During the COVID-19 pandemic our Pro Bono groups had to find new ways of working. Recognition of that work by LawCareers.Net is a reward to the 230 students involved this academic year. Highlights include:
The Amicus Team completed research into over 150 cases of potential injustice related to Death Row. This project has raised over £1,000 for Amicus in the USA.
Lawyers Without Borders Student Division continued legal research and fundraising activities. Highlights included the Human Rights Quiz Night, a virtual magic show and a discussion examining Human Rights and the Pandemic.
Miscarriages of Justice project collaborated with The Amicus Team and Lawyers Without Borders discussing Prisoners' Rights and took part in the 'Justice Week' event about 'Justice and COVID-19'.
Project Light raised awareness about rights surrounding homelessness by distributing informative leaflets to improve legal literacy of occupants and users at local shelters.
Lawyers and medics collaborated on fundraising for shelters and educated each about the legal and medical elements of homelessness.
The Insight Project trained aspiring barristers at a London school to prepare for a competition. The remote training included mooting, careers insights and debates about access to justice. They also contributed to the Pro Bono blog.
The Legal Advice Clinic continued to support the local community by advising clients about contract-based problems, consumer rights, family and relationship problems, housing and employment disputes.
The Street Law group have produced YouTube presentations about topics such as Defamation, and the Gender Pay Gap. They have created 'The Plug' initiative to provide information to a diverse range 11-13 year old students interested in a legal career.
The Immigration and Asylum Project supported refugees and worked with the New Evidence Research Team (NEST), a voluntary group of researchers affiliated to the City of Sanctuary. They help asylum seekers put together convincing accounts of what happened to them and search for credible evidence.
Our new project for 2020-21, the Windrush Compensation Project have started their social media campaign '31 Days of Windrush' to educate and raise awareness of the injustice of the Windrush scandal.
The new Global Justice and Forensic Science project is a collaboration with the School of Criminology. They have supported Jessica Ritchie from Criminology researching the forensic evidence in Kenya for sexual assault survivors.
The Climate Crisis Project has just launched to raise awareness about the climate crisis. They will hold the Law School, the University, local government and other organisations to account.
Find out more about the University of Leicester Probono Society.
Law School PhD research student reaches final of the doctoral college poster competition 2021
Jasmine Blow's academic poster on her research around genetic privacy has been put forward to the final of the Doctoral College Poster Competition to be held on 31 March 2021
11 March 2021
Is Genetic Privacy Your Decision?
Jasmine was motivated to design an academic poster and enter the competition after attending one of our many training sessions for postgraduate research students. Trainees were encouraged to create poster titles that would spark curiosity in their topic. Jasmine phrased her title as a question about her research, whether the audience thought genetic privacy was an individual decision.
Throughout the process of designing the academic poster it became obvious that how research is presented can be just as significant as the research itself. The poster had to explain a complex topic in a visually appealing way to individuals who may not be experts in the chosen topic. The poster would be concise and comprehensive by discussing the different legal and ethical arguments in relation to the research, the methodology of my research, and the results Jasmine expected to gain. The process of creating an academic poster has been extremely helpful in developing an area Jasmine's communication skills that she had not explored before.
Leicester University Law Society Negotiation Competition final 2021
Congratulations to the student Negotiation Competition finalists Alannah Baker, Katerina Kittis, Eniola Agboola, and Alison Chan
26 February 2021
A close run final of the Leicester University Law Society negotiation competition took place on 26 February 2021. A high profile judging panel included Leicester Law School alumna Luiza Balan of Weightmans Solicitors who reached the national final when she was a student. The winners, Alannah Baker and Katerina Kittis, secured a book advance and future royalties for their client and could well be following Luiza's footsteps to the National Finals.
The event is one of many organised and run remotely this year by student organisers and competitors from across the globe.
We thank the student negotiation competition officers Brittny Adum-Yeboah (Ghana) and Nicol Bee (Malaysia) for arranging the event.
How might MPs scrutinise the new UK-EU relationship?
Professor Adam J. Cygan has published an Insight for the House of Commons Library addressing scrutiny issues around the UK-EU TCA.
16 February 2021
Professor Adam Cygan explores how MPs might scrutinise the implementation of the Trade and Cooperation Agreement (TCA) and the UK-EU Withdrawal Agreement, taking into account that the UK is no longer bound by EU law and that the post-Brexit scrutiny needs different arrangements.
New book on protection of private correspondence and other unpublished works
'Copyright Protection of Unpublished Works in the Common Law World' by Dr Patrick Masiyakurima explores the legal treatment of unpublished works.
1 December 2020
Protection from unauthorised publication of works which have not previously been made public has historically been very important for a variety of public figures and business. The issue has gained contemporary significance, in light of ongoing litigation relating to the correspondence of Meghan, Duchess of Sussex. This publication is a guide to this and related legal problems, by Patrick Masiyakurima. Published this year by Hart, the new book entitled **link** 'Copyright Protection of Unpublished Works in the Common Law World' explores the legal treatment of unpublished works from an historical, normative and comparative perspective. In particular Patrick considers whether protection that is available to unpublished works is justified.
In reviewing the book, Professor Charles Oppenheim described Patrick's work as an "extremely well-researched and argued book, a model of legal writing, being always both clearly written and rigorous in its approach."
Leicester Law School student a winner in the British Inter University Commercial Awareness Competition 2020
Kelsey Reid-Jones along with thousands of law students from all over the UK participated in the inaugural BIUCAC – the largest student led commercial awareness competition in the UK, with 12 city law firm sponsors.
3 December 2020
Over the course of five rounds, students had to carry out research, from FTSE100 to worldwide economic and global affairs and essential business concepts. Leicester Law School student Kelsey Reid-Jones made it to the finals day and emerged a winner, gaining tenth place overall, and winning the Trowers & Hamlin Prize.
Kelsey said "The competition was fast-paced, exciting and intellectually stimulating. The final was high-pressured with tight deadlines. I got the chance to present my views on anti-competitive behaviour amongst big tech companies to partners at major international law firms. I have learnt so much, grown my professional network, won a fantastic prize and been offered an exciting opportunity off of the back of the competition. I highly recommend for everyone to get involved in it next year! "
British Inter University Commercial Awareness Competition 2020
Leicester Law School graduate establishes award to boost diversity at the Bar
The 'Jeffers – Nunn Award' will provide financial support and guidance to students from groups that are under-represented as Barristers.
23 November 2020
Jamal Jeffers and Leicester Law School graduate Oliver Nunn have personally established the 'Jeffers – Nunn Award' in the hope of increasing diversity at the Bar of England & Wales. For students who have aspirations of practising as a Barrister from an under-represented demographic group at the Bar, it will be awarded annually on academic merit to a law student entering the second year of their degree at Leicester Law School. A financial award of £640, roughly equivalent of two academic years' worth of textbooks, will help the recipient with the cost of their studies. Recipients of the Award will be offered mentorship by Jamal & Oliver, to help in their pursuit of a career at the Bar.
Professor Sally Kyd, Head of Leicester Law School said, "I'm delighted that the Jeffers – Nunn Award is available to support our students in becoming Citizens of Change. We need to see a change at the Bar with greater diversity to reflect society. We have a wonderfully diverse student body and this Award will help us to support students who have aspirations of pursuing a career at the Bar. I'm particularly grateful not only for the financial support on offer, but also the mentorship from two highly successful barristers who will no doubt have a hugely positive impact on any undergraduate they take under their wings."
Jamal & Oliver are practising Barristers at KCH Garden Square Barristers of Leicester & Nottingham. They regularly appear in the Courts of Leicester and more widely on the Midland Circuit.
Oliver is a graduate of Leicester Law School where he also teaches Undergraduate Law as a Teaching Fellow. He serves on KCH Garden Square's Pupillage Committee, is a qualified Pupil Supervisor and is Public Access qualified. Oliver is a practising Civil Barrister specialising in both Commercial and Landlord & Tenant litigation. His extensive work with local authorities and social landlords also includes pursuing injunctions to prevent anti-social behaviour, protect vulnerable complainants and disrupt organised crime.
Oliver said, "Jamal and I both studied Law in Leicester and have enjoyed maintaining our links with the city's legal education community through our support of both Leicester and DeMontfort Law Schools' extra-curricular programmes.
The two of us share a passion for the profession we are so privileged to be a part of and for supporting the next generation of our 'learned friends'. Although the Bar has made progress in recent years in boosting diversity in its ranks, there is still much to be done.
It is important for the Bar to reflect the society it serves. I hope that with this modest initiative, Jamal and I can help students from under-represented groups fulfil their aspirations of qualifying as a Barrister to both their benefit and to that of society at large."
Jamal is a graduate of DeMontfort Law School, serves on KCH Garden Square's Equality & Diversity Committee, the Midland Circuit Social Mobility Committee, is Public Access qualified and is involved in several initiatives to improve diversity in the legal professions. Jamal is a practising Family Barrister, specialising in Private and Public Law Children matters. Jamal is regularly instructed in matters concerning the welfare of children, including cases of violence and sexual abuse.
The Jeffers – Nunn Award will be first granted to a Leicester Law School student in the 2021 academic year.
Pro Bono Society Prisoners' Rights Symposium
On Wednesday 25 November 2020, the Pro Bono Society launched the first of its online discussion events.
26 November 2020
Three projects from Leicester University's Pro Bono Society that support fairness within the criminal justice system, Lawyers Without Borders, Amicus and Miscarriages of Justice, joined together to host an online symposium on prisoner rights. Members from our community discussed the treatment of prisoners with a particular focus on the right to vote and healthcare access.
The event debated the extent of rights and autonomy that exists and should be afforded to prisoners. An exploration of ideas followed for changes to the criminal justice system with an in-depth focus on policy-based improvements to improve compliance with human rights standards, including the European Convention of Human Rights.
After this successful event, the ten Leicester Law School Pro Bono projects are planning more events related to their particular focus. The next will be hosted by Lawyers Without Borders relating to the varying impact of COVID-19 pandemic on the exercise of human rights at a global scale.
Leicester Law Student awarded Neuberger Prize
The prize includes student membership of Lincoln's Inn and £1,000
3 November 2020
We are delighted that Anna-Lisa Lafay, one of our undergraduate law students pursuing a career at the Bar, has been awarded a Neuberger Prize by @lincolnsinn.

The Prize means Anna-Lisa becomes a member of Lincoln's Inn, and is awarded £1000.

Congratulations, Anna-Lisa!
— Leicester Law School (@LawLeicester)
November 3, 2020
Prestigious employers provide advice at our online careers events
Despite many students studying off-campus and living all over the world, this has not prevented the law school's employability team from holding an impressive range of virtual careers events for our students
19 November 2020
The first semester careers events of 2020-21, presented by the law school's in-house careers tutors, focussed on planning a career path. The highlight of the semester has been an inspirational presentation given by leading global investment bank Morgan Stanley. The event covered their UK summer paid internship programme offered exclusively for Leicester Law School students. It gives opportunities to work with the Morgan Stanley in-house legal team for ten weeks. Each year this exclusive programme has operated, training contracts have then been offered to Leicester students who completed the internship. Morgan Stanley training contracts are run in conjunction with magic circle law firm, Clifford Chance.
Recent Leicester graduates who are undertaking their training contracts at Morgan Stanley joined the event and spoke enthusiastically about the friendly and diverse atmosphere they have experienced. Morgan Stanley reported that Leicester Law School students are so impressive that they have no plans to invite any other law school to participate in the programme. This will remain an exclusive opportunity for Leicester Law School students.
A virtual law fair replaced our in-person event, hosting local, regional and national legal employers. Other highlights of the semester
Former Leicester students and the graduate recruitment manager from international law firm Baker McKenzie gave tips exclusively to Leicester Law School students on how to make an impressive and successful application to law firms.
Opportunities to discover the most effective ways to secure careers in the public sector, including the police, civil service, Leicestershire County Council and Teach First.
For students interested in the bar, a practising barrister who teaches in the law school gave a valuable insight into securing funding opportunities from the Inns of Court.
The online programme of events will continue during 2020 and 2021 to ensure our relationship with wide-ranging and prestigious employers will continue and they advise and recruit Leicester Law School students.
Pathways to Law Professional Networking
On Wednesday 4 November 2020 the Pathways to Law programme at the University of Leicester hosted its annual professional networking event.
4 November 2020
The Pathways to Law programme aims to improve social mobility by providing young people from underrepresented backgrounds the opportunity to attend events where they can learn more about studying law and seek support from universities, undergraduate students and legal professionals. Six fantastic legal professionals from law firms and barrister chambers volunteered their time to support the event, sharing their own inspirational stories in to the law, and answering questions from the year 13 attendees. It was amazing to see many Leicester graduates amongst these volunteers. The event is hugely important in the current climate, where students' access to professionals and work experience has been limited by the pandemic. A huge thank you to everyone involved!
Leicester Law School students celebrate Pro Bono week with impressive schedule of events
National Pro Bono Week takes place at the beginning of November across the UK to recognise and support lawyers voluntarily giving free legal help to their communities.
9 November 2020
Law School students can get involved in a wide range of pro bono activities during their studies, many of which are student-led. National Pro Bono week is an ideal time for the Pro Bono Society to showcase the different pro bono projects and raise awareness amongst the student body (and more widely) about the opportunities on offer, and the importance of using our legal knowledge to help others.
The projects ran a Client Interviewing Competition where students could showcase and develop their legal skills. There was also a creative 'The Future of Human Rights in the UK' competition where students could submit a poem, video, essay or poster about a Human Rights issue they are passionate about. Other events included a debate about legal aid, homelessness and jury selection, and a quiz for students and staff. The Miscarriages of Justice project hosted John Kamara, a victim of a miscarriage of justice, who spoke about his experience and how a University Innocence project helped to overturn his conviction.
Organising such a full and varied schedule was particularly challenging in such a difficult year and we are delighted that our students were able to come together virtually, despite the current circumstances, to celebrate the impact and importance of pro bono work.
For more information, please contact the Legal Advice Clinic on lawadviceclinic@le.ac.uk
Leicester Law School's Legal Advice Clinic Unveils New Windrush Compensation Project
The aims of the project are to raise awareness locally about the Windrush Compensation Scheme, and to help potential Claimants understand how to bring and evidence a claim under the scheme.
9 November 2020
Project volunteer students will conduct fact-finding interviews with potential candidates, and then liaise with United Legal Access whose trained advisers will complete the applications, also on a "pro bono" (free) basis.
The Windrush Compensation Scheme is aimed at the Windrush Generation (named after the Empire Windrush migrant ship), and their families. Before 1973, people coming to the UK from Commonwealth countries had an automatic right to settle here, and many did. Within the last 10 years, UK immigration regulations were tightened (creating a so-called "hostile environment") and many of those who settled here before 1973 (and in some cases, up to 1988) have been required to prove their right to settle here. A large number couldn't, not least because the government had destroyed landing cards. This resulted in people being wrongly detained, losing jobs/homes, being denied benefits or medical care, being wrongly refused re-entry into the UK, or even wrongly deported.
The Compensation Scheme has been set up by the government to compensate people who have suffered losses because of being penalised for being unable to prove their entitlement to settle in the UK. Close family members are also eligible to claim for their own losses.
For more information, please contact the Legal Advice Clinic on lawadviceclinic@le.ac.uk
ESRC-funded empirical research on arbitration and insights into arbitrator impartiality and independence
Research by Dr Masood Ahmed into the meaning of impartiality and independence in the practice of international commercial arbitration
25 November 2020
Despite Brexit, we were pleased to receive a report from Dr Masood Ahmed on 'The Social and Psychological Underpinnings of Commercial Arbitration in Europe'. This research is funded by the Economic and Social Research Council and is based on individual and group interviews with arbitration practitioners in Egypt, Italy, Malta, Norway, Sweden, Denmark and the United Kingdom since 2018.
Ahmed reported "Our research explores the meaning of impartiality and independence in the daily practice of international commercial arbitration. It raises questions on whether impartiality and independence, as necessary characteristics of arbitrators, are fixed concepts to be applied to any arbitrator in any international commercial dispute, or rather fluid notions, the actual scope and purpose of which depends on, among other factors, the seat of the arbitration, the parties, and the practitioners appointed to hear the dispute."
The research includes a focus on arbitrator impartiality. While neither scholars nor practitioners of international commercial arbitration question the requirement that arbitrators be impartial and independent, the actual content of the notions of independence and impartiality is not unambiguous, nor merely a semantic one. The research considers the consequences of a lack of impartiality or independence leading to an award being set aside by the courts of enforcement, and how subjective interpretations of the two concepts may jeopardise due process and procedural fairness. The research includes consideration of the underlying diverse reasons why the role that arbitration practitioners perceive for themselves includes issues of dependence, to various extents, upon the interests of the party that appointed them.
Black History Month 2020: Law School graduate and former Students' Union President to speak on experience at Leicester
Former Law student and 2019/20 Leicester Students' Union President Ogechi Obioha
12 October 2020
On 26 October 2020, Ogechi Obioha will talk about her experience at the University of Leicester, Black role models, her highlights and plans for the future.
Details and registration - closed
Baroness Hale Scholarship and Gray's Inn Law Journal Publication for LLM Employment Law student
LLM Employment Law student Lisa Bowles, has been awarded a prestigious scholarship and had an article approved for publication in the Gray's Inn Law Journal
18 May 2020
Lisa Bowles (2018-2020) was awarded The Baroness Hale of Richmond scholarship in 2019 by The Honourable Society of Gray's Inn (one of the four Inns of Court) to cover the training cost to become a Barrister (the Bar Practice Course). The prestigious Hale scholarships were awarded to honour of the achievements and contributions of Lady Hale and mark the 100th anniversary of the Sex Disqualification (Removal) Act 1919. The scholarship is awarded to no more than four candidates a year who are considered outstanding and most able to succeed at the Bar of England and Wales. Lisa attended a special event at Gray's Inn in London to receive her scholarship from Master Hale in person. Lisa takes you behind the scenes to discover more about the scholarships.
Lisa has also been busy writing and her article on Human Rights in the Workplace has been approved for publication in the 2020 Gray's Inn Law Journal.
Leicester Law School are particularly delighted to congratulate Lisa in the context of the Law School's Athena Swan Bronze Award and our celebrations of 100 years of Women in the Law.
Employment Law LLM by distance learning
Athena SWAN Award for Leicester Law School
Leicester Law School has been awarded a Bronze award in recognition of its commitment to advancing gender equality
18 May 2020
The award reflects both the current progress and an ambitious plan in furthering equality and diversity within the Law School led by Pascale Lorber and Peter Cumper.
Professor Henrietta O'Connor, Head of the College of Social Sciences, Arts and Humanities said: "This is an outstanding achievement by the School of Law and I'm delighted that the commitment of all staff in the School to issues of Equality, Diversity and Inclusion have been recognised through this award. Many staff in Law work incredibly hard both within and beyond the School to ensure that everything they do is underpinned by the principles of Athena SWAN. I'm enormously proud of the team and look forward to being able to celebrate this fantastic achievement further when we are back on campus".
Pascale Lorber added "This was a true team effort as all colleagues engaged with the process. Special thanks go to the extraordinary work done by the School Athena Swan Working Group (include the photo we had in the application). We are looking forward to implementing our action plan with the support of our first female Head of School, Professor Sally Kyd."
The University of Leicester signed up to the Athena SWAN Charter in 2006. It gained an institutional Athena SWAN Bronze award in 2008 and Silver award in 2018. If you would like to find out more about our Athena SWAN work, please contact the Equity, Diversity and Inclusion Team at equalities@le.ac.uk.
New book on law and the management of modern, complex contracts
Dr C. Haward Soper, a PhD graduate of Leicester Law School, has published his research in a new book, 'Commercial Expectations and Cooperation in Symbiotic Contracts'. The book explores the role contract and commercial managers practitioners play in the law and management of modern, complex contracts.
15 February 2020
The book contrasts case law with an empirical study of the views of commercial and contract managers overseeing outcomes of these contracts.
In reviewing the book, Tim Cummins, president of the International Association for Commercial and Contract Management, commented on the value of the insights in answering critical challenges that have gone unanswered far too long. Tim commented, "Contracts are key to business survival. And yet, given the prevalence of contracts, isn't it ironic how little information exists about the practical use and impact of contracts? We spend many hours in their negotiation, but does it matter? We pay extensive fees to lawyers for their preparation, but is it worthwhile? We send millions of contract managers to oversee the process of contract management, but is it effective? This book offers many thought-provoking insights into modern contracting and relationship management. It brings valuable knowledge and understanding to those who are charged with establishing agreements and making them work – so that the world is indeed 'held together by contracts'."
Commercial Expectations and Cooperation in Symbiotic Contracts (Publishers site)
About the author
Dr Haward Soper was a commercial/contracts specialist who worked in engineering and manufacturing for 35 years. After retirement he embarked on a PhD, graduating in 2018. Haward is now a Honorary Associate Professor of Law at Leicester.
Graduate Teaching Assistants to give keynote at the Association of Law Teachers' Early Careers Symposium
Presentation is based on prize-winning research into undergraduate law student perceptions of PhD tutors
12 September 2019
Three of our Graduate Teaching Assistants, Vicki Ball, Arwen Joyce and Charlotte Mills, will deliver the keynote "'Not a Student, not yet an Academic": Undergraduate Law Students' Perceptions of PhD Tutors' at the Association of Law Teachers Early Careers Symposium on the 10 September 2019 in Leeds. The presentation, based on research which won the Chris Gale Memorial Prize for Best Joint Paper at the ALT annual conference in April 2019, discusses empirical data collected from a student questionnaire and puts forward the techniques and traits needed for effective teaching.
Vicki, Arwen and Charlotte will further develop this research after being awarded funding to conduct focus groups. This data, alongside the data presented in their keynote, will be used to create a Best Practice Teaching Guide for PhD tutors.
Leicester students runners up in ESU Essex Moot Competition 2019
Leicester Law School team of Samuel Knight and Amberlie Camm win the Scarman Shield for Leicester Law School
11 June 2019
Leicester Law School team of Samuel Knight and Amberlie Camm battled their way through six rounds and finished as runners up in the finals of the prestigious ESU-Essex Court National Mooting Competition at the Royal Courts of Justice, London, on 10 June 2019. This is a fantastic achievement, given that 64 Universities took part in the competition. Our team did incredibly well in the final against Oxford Brooks, having to deal with challenging and numerous judicial interventions. Amberlie and Samuel win the Scarman Shield for the Law School, £750 each, mini-pupillages at Essex Court Chambers, and £500 for the Law School.
Debating the role of professional writing in law schools today
Dr Maribel Canto-Lopez organised a debating event to discuss the role of professional writing in legal education today. The widely attended event included presentations from academics, law practitioners, current and alumni students.
24 May 2019
The requirement of producing employable graduates is well established in Higher Education. The focus of this debate is to identify how far 'professional writing' activities introduced in Law School curriculum are helpful in equipping students with the skills they need (from a liberal legal education and vocational viewpoints).
In the last few years Leicester Law School has embedded professional writing assignments into modules with collaboration from Careers Services and international Law firms, and entice participation through a competitive prize. What do other Law Schools do about professional writing?
The event included a panel of current and alumni students from different UK institutions who gave their perception of professional writing and how it helped post-university.
The main outcome of the debate was the advantage for students who experience different types of written communications (beyond exams and essays), making them think about different audiences.
Prize for research exploring law student perceptions of PhD tutors
Three graduate teaching assistants, Vicki Ball, Arwen Joyce and Charlotte Mills, were awarded a prize for best joint paper at the 2019 Association of Law Teachers' annual conference.
9 April 2019
Vicki, Arwen and Charlotte presented a paper titled 'Undergraduate Law Students' Perceptions of PhD Tutors: A Pilot Study' at the annual conference of the Association of Law Teachers on 8 April 2019. They were awarded the Chris Gale Memorial Prize for Best Joint Paper by the Association of Law Teachers and the Committee of Heads of UK Law Schools in memory of Chris Gale.
The empirical research examined undergraduate law students' perceptions of small-group teaching delivered by PhD tutors. Data was collected from students using an online questionnaire and small focus groups with the results culminating in a 'best practice' teaching guide for current and aspiring PhD tutors. The paper was also presented at the Socio-Legal Studies Annual Conference in April. Vicki, Arwen and Charlotte are planning to publish the first half of their results and then conduct another round of focus groups to collect additional data in the next academic year.
Student success at international mooting competition
Leicester Law School students win the DLP Piper Global Vis Pre moot competition for the second consecutive year
10 April 2019
Leicester Law School's mooting success continues for another year, as our students have won the DLA Piper Global Vis Pre-Moot competition in Madrid. The competition, hosted by global law firm DLA Piper, was an opportunity for students to prepare for the Annual Willem C. Vis International Commercial Arbitration Moot in Vienna.
The Leicester Vis team of Hyland Muirhead, Himashweta Singh and Jean Hee competed against teams of students from across the globe to practice their oral advocacy. The team was coached for the competition by Paolo Vargiu and Tony Cole.
The students will now compete in the prestigious Willem C. Vis International Commercial Arbitration Moot. The moot is an opportunity for students to embed their study of international commercial law to real-life problems and encourage the resolution of international business disputes through arbitration.
Leicester Pro Bono group shortlisted for national award
Law School recognised as making one of the best contributions in the country in the LawWorks and Attorney General Student Pro Bono Awards 2019
16 April 2019
Another successful year of Pro Bono activity has culminated in a shortlisting for the national LawWorks and Attorney General Student Pro Bono Awards 2019. These awards celebrate the contributions of law students and law schools across the country providing the best pro bono activities across five different categories. Leicester Law School has been shortlisted in the Best Contribution by a Law School category alongside six other universities.
The student led Pro Bono activity at Leicester is now supported by our in-house solicitor and Pro Bono Manager, Laura Bee, and administrator, Natalie Howden. Around 300 students participate in nine different projects, with the aim of supporting the local community by voluntarily applying their legal knowledge to a range of initiatives. Students work alongside local legal professionals, academic staff and charities who provide guidance and training across the different projects.
Developments this year, include the expansion of our Legal Advice Clinic to two sites which has doubled the number of available appointments, as well as advice in new areas of law. The clinic has assisted 57 clients since September 2018 and appeared on BBC Radio Leicester to raise awareness of the service. Feedback has been extremely positive, with one client commenting, "Absolutely brilliant! All of my questions were answered and a comprehensive plan was put together. The advice I received was thorough and well structured. I can't recommend this service enough!"
The Litigants in Person project at Leicester County Court has increased its membership and now provides a daily service, with students assisting members of the public who are using the courts but cannot afford legal representation. As part of the Immigration and Asylum project, students have helped more than 20 local asylum seekers with applications for refugee status. The Amicus project has started to conduct research to assist caseworkers who provide access to justice for US death row prisoners. Fund raising activities by the Pro Bono Society have included clothing drives, bake sales and the 'Leicester Legal Walk' which raised £540, beating our target to raise funds for local free advice centres.
Head of Leicester Law School, Professor Francois du Bois commented that "We are very proud of the extremely high level of student engagement in our pro bono activity. We recognize that by nurturing this and by offering more pro bono opportunities for students, we can help to foster in our students a commitment to pro bono work which may last throughout their careers."
On receiving the nomination, Chief Officer of the Pro Bono Society, student Claire Collins, said that this was a "reflection of the great developments we have had in our Pro Bono work this year and all of the hard work and commitment by students involved in our projects."
The winner of the Best Contribution by a Law School award will be announced in the awards ceremony at the House of Commons on Wednesday 1 May 2019.
Law student shortlisted in Undergraduate of the Year Awards
Daniel Adebayo recognised as one of the top students in the UK for impactful social action
11 April 2019
We are delighted to announce that LLB Law with a Year Abroad student, Daniel Adebayo, has been shortlisted for the TARGETjobs Undergraduate of the Year Award for Impactful Social Action 2019. Daniel faced fierce competition from thousands of applicants to achieve this recognition and is one of 10 student finalists in this highly competitive category.
Daniel has a passion for meaningful social action and demonstrated how this would help him develop the skills needed for a successful career in law. His application highlighted his potential to become an impactful leader after setting up his own social enterprise.
He would encourage other students to apply for the TARGETjobs Undergraduate of the Year Awards, "with all things in life, you never know how far you will get in life unless you actually just go for it. Even if you don't get to the latter stages of the award, it is still a good opportunity for application practice."
Daniel believes that completing the Leicester Award helped him with the rigorous application, "it is important that once you know what is being asked of you, you tailor your response to show you understand the question. I did this through using the STARS technique I learnt when I did the Leicester Awards as it allowed me to structure my response within the word limit."
The grand final celebrating the top undergraduates in the UK will take place at Canary Wharf in London on Friday 26 April. We would like to congratulate Daniel on this fantastic achievement and wish him good luck for the final.
The TARGETjobs Undergraduate of Year Awards is an annual competition where the best university students from across the UK can apply to receive an award across 14 different categories. The awards are sponsored by a range of internationally recognised organisations who offer placements, internships and trips abroad as prizes. The Impactful Social Action award is sponsored by Teach First and #iwill who are offering a paid summer internship as a prize to the winner.
Radio Leicester visits the University of Leicester's Free Legal Advice Clinic
Radio Leicester visited the Free Legal Advice Clinic to find out more about the community work being done by Law School students
21 January 2021
The Leicester Law School Free Legal Advice Clinic offers initial advice to people with legal problems in consumer law, employment, family, housing, wills and probate. It has recently expanded and now, alongside the client sessions offered on campus, it also offers sessions at Voluntary Action Leicestershire to be more accessible to the local community.
Student advisers work closely with qualified solicitors to ensure an excellent quality of service. The clinic has had a 100% positive feedback rate from clients since collating feedback this academic year. There are many benefits to the student advisers who will experience for the first time what it is like to advise real clients. The experience boosts their confidence, develops their professional legal skills and provides the opportunity to connect more deeply with the legal material used to advise clients.
The clip was broadcast on Radio Leicester, Ady Dayman and Jo Hayward, 21 January 2019.
For more information please contact clinic manager laura.bee@le.ac.uk
Leicester Law School Professor takes up Judicial Appointment
Professor Dawn Watkins has been appointed as a Judge of the First-tier Tribunal, assigned to the Health, Education and Social Care Chamber.
22 February 2019
Professor Dawn Watkins from Leicester Law School has recently been appointed as a Judge of the First-tier Tribunal. Tribunals are specialist judicial bodies which decide disputes in particular areas of law. Professor Watkins has been assigned to the Health, Education and Social Care Chamber, where she will be hearing appeals made by citizens against decisions made by Government departments or agencies. She will be employed on a fee-paid basis, working a maximum of 30 days per year. This means that she is able to take on this judicial role at the same time as continuing in her professorial role at the University.
Head of Leicester Law School, Professor Francois du Bois commented "I wish Dawn every success in this new role, secured through a highly competitive selection process. The experience gained will bring benefits to the institution, as well as to the individual."
'Expert' professor Adam Cygan to discuss Parliament's Brexit options
Part of the Social Market Foundation's 'Ask the Expert' series in Westminster, 5 February, 2019.
1 February 2019
Professor Cygan will consider the role of Parliament in determining the Brexit Withdrawal Agreement and the legislation that is required before the UK leaves the EU.
Employability skills embedded into innovative Employment Law module
Employment Law students get hands-on experience working with solicitors and take part in a mock tribunal with a practicing judge
30 January 2019
Students taking the popular Employment Law module on their LLB course are given opportunities to participate in activities and events to enhance their learning experience and employability. Students are able to develop their skills and receive feedback in 'client advice' exercises led by a solicitor from Geldards LLP, one of the leading legal firms specialising in Employment Law. The best performing students are selected for annual placements at Geldards LLP in Nottingham. These week-long placements fully immerse students in the daily working life of a solicitor where they are challenged with the tasks of preparing clients' cases for employment tribunals, writing reports on legislation development, and attending tribunal hearings.
One student commented: "It has been a great opportunity for hands-on experience, putting theory into practice, particularly the chance to attend a tribunal alongside the employment team. The placement at Geldards has confirmed I would like to train to be a solicitor and hopefully specialise in the area of Employment Law."
Such placements have contributed to students' success in securing jobs after graduation. Students have benefited from the placements by securing training contracts with top law firm Baker McKenzie and job offers from Geldards LLP.Employment Law students also have the opportunity to participate in a mock tribunals with Employment Tribunal Judge Martin Bloom, Partner at Hegarty LLP. Mr Bloom offered high praise to students who took part in last year's mock tribunal hearing and commented that it was extremely valuable for their professional training skills and employability.#
Embedding these opportunities into our curriculum puts legal theory into practice. Students are always enthusiastic about the "practical and commercial value" that this brings to their learning.
Launch of 'Access to Law with Morgan Stanley' programme
We have partnered with Morgan Stanley to create a recruitment programme exclusive to Leicester Law students.
30 October 2018
For the first time, Morgan Stanley's Summer Analyst programme will incorporate legal training exclusively for our students. The company will select around five students every year through staged assessments, with the first candidates starting the programme in summer 2019.
The 8–10 week Summer Analyst programme involves an orientation of the company's businesses, training through structured learning sessions with senior speakers and opportunities to take part in networking, social, charity and mentoring events.
Successful candidates will be offered a training contract in Morgan Stanley's legal department to start in 2021 and their fees for the Legal Practice Course will be covered.
The programme has been created in partnership with one of the company's Managing Directors who is a Leicester Law School alumnus. We are particularly keen to ensure that the new programme provides opportunities to students from backgrounds not traditionally represented within the legal profession.
Students can apply for this programme by submitting an application form and CV by midnight on Sunday 4 November 2018.
Please contact Dr Alison Slade for more information alison.slade@leicester.ac.uk
Student success at international arbitration competition
Leicester Law School graduates Shree Ziradkar and Alexander Cotton placed first among all European universities and third overall in the inaugural Vis 'Write the Award' competition.
16 October 2018
The "Write the Award" Competition is open to Vis Mooters from around the world. Students are invited to take the role of arbitrators and write an enforceable award addressing the procedural and substantive issues arising from the commercial dispute that forms the Vis moot problem. This included current and pressing issues in international arbitration, such as allegations of bias based on third-party funding and the enforceability of corporate sustainability clauses.
During the academic year 2017/18 Alex and Shree also represented the University of Leicester at the 25th Willem C. Vis International Commercial Arbitration Moot in Vienna, won the DLA Piper Global Vis Pre-Moot in Madrid and placed second at the Fox Williams Pre-Moot in London, where Shree took home the Best Advocate Award.
The Leicester Vis Team, coached by Tony Cole and Paolo Vargiu, will return to Vienna in 2019 for another competition.
Leicester Law School screening of documentary on the asylum process, 23 October 2018
Law School film club, Reel Law, screening of documentary Well-Founded Fear
15 October 2018
Taking its title from the definition of a refugee in the UN Refugee Convention, Well-Founded Fear analyses the US asylum process by following several asylum seekers and asylum officers through real-life interviews. Offering an unflinching view of the asylum-seeking process, this documentary could not be more topical in light of the ongoing refugee 'crisis' in Europe and the Trump administration's increasingly hostile treatment of people fleeing persecution to seek asylum in the US.
Well-Founded Fear will be of interest to anybody concerned with human rights, immigration, international affairs and issues of global justice.
The screening will be followed by an informal reception. This event is generously sponsored by Howes Percival.
Date and time: Tuesday 23 October, 6pm – 8pm
Film Running Time: 120 minutes
Location: Attenborough Basement, Lecture Theatre 1. Attendees are welcome to stay for a glass of wine and informal chat after the screening
The event is free and open to all
Masood Ahmed appointed commentator of court rules on Open Justice
Associate Professor Masood Ahmed has been appointed as commentator of Civil Procedure Rule 39 concerning the principle of Open Justice. Joining a distinguished panel of judges and leading practitioners, Masood's commentary will influence civil courts in England and Wales.
5 October 2018
The principle of open justice dictates that court proceedings ought to be open to the public, including the contents of court files and trials should be viewable by the public. Masood has been working on reforming Civil Procedure Rule 39 (CPR 39.2) which reflects the open justice principle for civil proceedings.
As commentator of the reformed rules, he will analyse and provide commentary on relevant case law and practice. His work will feature in the White Book which contains the Civil Procedure Rules and pre-action protocols. Commentary of the Civil Procedure Rules forms a major part of the 'White Book' and is, in particular, relied upon by the judiciary when interpreting and applying the rules.
Law School Graduation Summer 2018
We would like to extend a huge congratulations to all of our 2018 graduates.
20 July 2018
At this year's graduation, we celebrate the outstanding achievements of our students. Our student-run law societies have achieved award-winning success, with the University of Leicester Law Society being recognised as the best law society in the country by LawCareers.Net and nominated for three other national awards.
They also had the honour of welcoming their President, Sir Terence Etherton, to give a key note address and judge the Senior Mooting Competition in March 2018. The Pro Bono Society's Litigants in Person project had a very successful first year which included being featured on the BBC Radio 4 flagship 'Money Box Live' programme.
Three of this year's graduates were also winners at the University's Student Awards 2018 in the Inspirational Achievement Award, Outstanding Commitment to Professional Development and Sports Achievement categories.
We are very proud of all of our graduates and wish them good luck for the future.
Professional Negligence Adjudication Pilot Scheme - Report and recommendations by Associate Professor Masood Ahmed
Masood Ahmed of Leicester Law School was appointed by the Professional Negligence Adjudication Pilot Scheme Working Party to review, evaluate and make recommendations on a novel Alternative Dispute Resolution (ADR) procedure for professional negligence disputes.
18 June 2018
Masood's report was welcomed and approved by the Working Party, the Master of the Rolls and Lord Justice Coulson (Deputy Head of Civil Justice). The majority of recommendations were accepted and are being implemented. In particular, Masood is currently working with members of the Working Party to implement his recommendations regarding conflicts of interest of adjudicators and clarifying the issue of the parties' ADR obligations within the civil justice system and the issue of compulsion.
The Scheme is now part of the Professional Negligence Pre-action Protocol, a series of steps to be taken by a somebody wishing to bring a claim to court. These simple steps ensure that all are aware of the problem in dispute and what has happened according to each party. Failure to follow the protocols without a strong reason may lead to the defaulting party being penalised in costs.
The Professional Negligence Adjudication Pilot Scheme Working Party consisted of Mrs Justice Carr, Mr Justice Fraser, the Ministry of Justice, the Association of British Insurers, the Professional Negligence Bar Association; and the Professional Negligence Lawyers Association.
Professional Negligence Adjudication Pilot Scheme Working Party scheme documents
Associate Professor Masood Ahmed
Pascale Lorber on 'Pimlico v Smith', the UK Supreme Court and Gig Economy: another step in the right direction for workers
Part of the Regulating for Globalization blog on trade, labor and EU law perspectives
19 June 2018
Pascale Lorber on 'Pimlico v Smith', the UK Supreme Court and Gig Economy: another step in the right direction for workers @pascale_lorber https://t.co/ANNY6y7JiB

— Institute Labour Law (@KULabourLaw) June 18, 2018
Law School raises over £500 to support free legal aid in the local community
Staff and students take part in sponsored 10km walk around Leicester
8 June 2018
On Monday 4 June, members of staff and students from the Pro Bono Society took part in the Leicester Legal Walk, organised by the Midland Legal Support Trust. They joined teams from around Leicester, including many local law firms, to walk 10km around the city centre.
The aim of the Legal Walk was to raise funds for local free advice centres that help vulnerable members of our community get the legal support they need. Some of the money raised will go towards the work of the University of Leicester Pro Bono Society who supports those who do not have access to legal aid through the free Legal Advice Clinic.
Over £500 has been raised to support this valuable work and donations can still be made via their fundraising page.
Leicester academic's research to be presented in European Parliament
Dr Olivia Hamlyn from Leicester Law School has produced a report into pesticides regulation which is due to be presented in the European Parliament on 7 June 2018
5 June 2018
The report was commissioned by the European Parliamentary Research Service in September 2017 and contributes to a European Implementation Assessment (EIA) of the EU's 2009 Plant Protection Product Regulation. The EIA was the first comprehensive study on the impact of the Regulation. The report, entitled 'Assessing Member States' capacity for reliable 'authorisation of PPPs', and its uniformity', looks specifically at the independence and transparency of Member State authorisation of pesticides and the compliance of their authorisation procedures with the principles of precaution, sustainability and substitution. A key finding of the report is that Member State procedures for evaluating and authorising pesticides often lack transparency. This is a particularly significant finding in light of the current EU drive to improve the overall transparency of its risk assessment procedures, including those governing the controversial active substance, glyphosate.
The EIA, including supporting research, will be presented by the EIA's authors to three European Parliament committees. This will be followed by debate over the European Parliament's steps to further implement the regulation in light of the findings presented.
The report is available with the European Implementation Assessment (pdf)
Energy justice in a changing market: an inter-disciplinary workshop, May 2018
This was an interdisciplinary workshop in the field of energy poverty and energy justice attended by scholars and practitioners from across the globe. A key issue was how to deliver accessible and affordable energy whilst moving towards a low-carbon energy supply and a more de-centralised competitive market.
31 May 2018
The main outcome of the discussion was the recognition that although energy poverty and energy justice have been researched from a variety of different disciplinary viewpoints, there has been limited engagement with legal scholarship on energy law and regulation. This is a significant gap, as policy objectives must be implemented through legal means and may involve the active participation of regulatory bodies.
Opening this dialogue will create innovative ways of thinking about the issues, both from policy and academic perspectives. Further dialogue will continue on this issue under ENGAGER, a research network that draws together scholars and practitioners based both within and outside Europe focusing on complex energy poverty challenges, using COST networking instruments.
The Dame Frances Patterson Human Rights Mooting Competition 2018
The inaugural final of the competition took place on the 3 May 2018 at Leicester Law School.
18 May 2018
The competition was established and sponsored by King's Chambers to celebrate the contribution of Dame Frances Patterson to the law. Dame Frances was a graduate of Leicester University who enjoyed a distinguished career at the Bar, specialising in planning, environmental and public law. She became a QC in 1998, Head of King's Chambers in Leeds and Manchester in 2014, was appointed to the Law Commission in 2010 and became a High Court Judge in 2013. She died 2016.
The competition was judged by John Hunter, a barrister from King's Chambers, and by Graham Nicholson, Dame Frances' husband and alumnus of the University. The standard of advocacy displayed by the finalists, who had to argue points of law in relation to the Human Rights Act 1998 and the wearing of the Niqab in court by a complainant in a criminal trial, was very high, but the team for the Appellants, Samuel Ford and Erin Vandzura, won by a narrow margin. Congratulations are due to the winners and to the runners-up, Alexander Cotton and Shree Ziradkar.
Many thanks are due to King's Chambers for enabling Leicester Law School to create and run this new competition and for their sponsorship. The competition provides both an opportunity to remember one of the University's most distinguished alumna, but will also provide students with an excellent opportunity to apply their knowledge of human rights' law and to enhance their advocacy skills. For the finalists, the competition provided them with practical insight as to what it is like to be an advocate in court, being grilled by an experienced judge about the finer points of their argument, which will hold them in good stead in their future careers!
New study examines the role of gender in the collaborative economy
Dr Eugenia Caracciolo di Torella from Leicester Law School has jointly authored a report to the European Commission on the potential impact of the collaborative economy on gender equality.
18 May 2018
Broadly-speaking, the collaborative economy is a rapidly growing business model where goods and services are shared for the mutual benefit of the service provider and the consumer. UBER and Airbnb are well-known examples. It is a recent development that has rapidly expanded and legislators at both EU and national level are still grappling with it.
The report highlights that gender equality concerns may arise in two specific areas, namely the service providers or the consumers. The first case is linked to employment-related conditions, for example rights such as social security entitlements or sick leave for an UBER driver. The second case occurs when services or goods are offered in a discriminatory way against gender equality. An Airbnb room offered only to women for instance?
If discrimination occurs how do we determine the relevant liability: if an Airbnb customer is denied a room on the ground of their gender or is sexually harassed, who is responsible? The platform (Airbnb) or the service provider (the host)? If there is a case of sexual harassment in an UBER taxi, who would be responsible: the service provider (driver) or the platform (UBER)? The EU response to these issues is not cohesive and differs across the Member States.
There may be further 'unintended' gendered consequences. Platforms such as Couchsurfing and Airbnb will impact the hotel market in which many women work: how will these changes affect them?
The study argues that the collaborative economy has the potential to affect the principle of gender equality in many respects, and as it continues to develop, these will become more apparent. It is clearly time to acknowledge and regulate the potential impact that the collaborative economy may have on gender equality.
Read the paper online Doi:10.2838/93021
Dr Eugenia Caracciolo di Torella profile
Dr Melissa Bone shares in £300k ESRC research grant
How can drug takers inform UK drug policy?
8 May 2018
Dr Melissa Bone has been awarded a £300k New Investigators ESRC grant as a co-investigator, alongside Dr Rebecca Askew, the principal investigator. The research project is entitled: 'Does UK drug policy require reform? Engaging drug takers into the debate'. There is an increasing acknowledgement that drug takers themselves are absent from drug policy reform debates and their contribution is required to improve both the policy legitimacy and outcomes. This research project aims to understand current drug users' knowledge of drug policy and legislation and examine how incorporating their perspectives into reform discussions and the evidence base might contribute to more informed, workable and thus effective drug policies in the UK.
Student pro bono project features on BBC Radio 4
The Leicester Law School pro bono project Litigants in Person Project recently featured on the BBC Radio 4 flagship 'Money Box Live' phone-in programme.
21 April 2018
Nigel Smith, the Director of the Litigants in Person Project was part of the expert panel on the episode 'Representing Yourself in Court'. The episode discussed the costs of legal aid and the increasing numbers of people representing themselves in court.
The Litigants in Person Project aims to support members of the public who do not have the funds for legal representation. Student volunteers assist litigants with their cases at Leicester County Court by accompanying them into legal proceedings to take notes, filling out forms and preparing legal bundles.
Listen to Money Box Live: Representing Yourself in Court
Law School student group featured in legal magazine
The Litigants in Person student group appeared in the April 2018 edition of the Leicestershire Law Society magazine on their work to alleviate the pressure in the county court.
17 April 2018
We are absolutely honored to be included in this edition of the Leicestershire law society magazine. Thank you to everyone that contributed. pic.twitter.com/HxlUussk68

— Litigants in Person (@LIP_UOL_PROBONO) April 16, 2018
Leicester Law School society wins 'Best law society overall' award
The University of Leicester Law Society (LULS) took home top award, and was nominated in three other categories at recent national ceremony.
21 March 2018
The University of Leicester Law Society (LULS) continued to build upon their successes of last year by receiving the 'Best Law Society Overall Award' at the recent Student Law Society Awards 2018, hosted by LawCareers.net.
Selected from over 2,240 individual submissions and 48 student law society committees, LULS received nominations in four separate categories: 'Best society for first-year students', 'Best law society president', 'Best law society overall' and 'Most committed to increasing diversity'. Only one other university shared the spot with as many category nominations.
The fourth annual ceremony was held at Painter's Hall, London, on 15 March 2018 where 12 months previously LULS picked up the award for 'Best at student engagement'. This year there was an overwhelming response and LULS were joined by committees from 23 other universities and partners from 11 sponsor law firms.
This award celebrates the hard-work that the society has put into developing itself over the past year and recognises the shared effort and determination shown by all members.
Leicester academic becomes contributor to international blog on 'Regulating for Globalisation'
Pascale Lorber was asked to join a team of legal experts to consider new developments in the field of labour law (such as Brexit, transnational challenges, impact of digitalisation on labour law)
25 January 2018
"Regulation for Globalization" is a Kluwer Law International blog. It is designed to address the significant changes taking place and the impact on rules of international business, especially in relation to trade law, EU law, and labour law. These forces are dramatic and the blog will highlight developments and provide opinion on the topics. Both academics and practitioners will offer fresh, high-quality and timely examination of the new rules facing international business.
Regulation for Globalization International blog
Leicester Law School in Kazakhstan
Steve Evans from the Law School gave a presentation to the Almaty Bar Association on a recent visit to Kazakhstan, about English law and the English legal profession.
22 January 2018
The trip reinforced the need to uphold the independence of legal systems across the globe. Steve, accompanied by Law School PhD student Khalida Azhigulova, also had meetings with Mr Madiyar Balken, Justice of The Supreme Court, The Ministry of Justice, the Head of Legal at the Astana International Exchange, the Astana Financial Centre and also two Universities in Kazakhstan about English Law and the possibilities of collaboration.
Steve was also interviewed for Kazakhstan TV!
Leicester academic invited to present her latest research at ABA/NYU Next Generation of Antitrust Scholars Conference
Dr Anne Witt, Associate Professor at Leicester Law School, has been invited to present her latest research at the 5th Biannual Next Generation of Antitrust Scholars Conference in New York on 26 January 2018. The prestigious international event is organised by the American Bar Association and New York University Law School, and aims to identify and promote new academic talent in the area of antitrust law.
18 January 2018
Dr Witt's paper, which is forthcoming in the Common Market Law Review, explores a trend in the enforcement practice of the European Commission and several national competition authorities of limiting the enforcement of Article 101 TFEU to anticompetitive agreements that are deemed to have the 'object' of restricting competition, and no longer pursuing agreements that have the 'effect' of restricting competition. While agreements that have the effect of restricting competition are just as illegal and harmful as those that have the effect of restricting competition, the conditions for prohibiting them are more difficult to establish. While focusing on 'easier' cases may amount to an efficient use of public resources in the short term, Anne argues that, in the long term, this policy will undermine the deterrent effect of the prohibition in relation to restrictions of competition by effect, and will result in a suboptimal enforcement of Article 101 TFEU to the detriment of competition and consumers.
The conference attendance is funded by the College of Social Sciences, Arts and Humanities Research Development Fund 2017-18.
http://www.law.nyu.edu/conferences/2018-nextgen-antitrust-conference