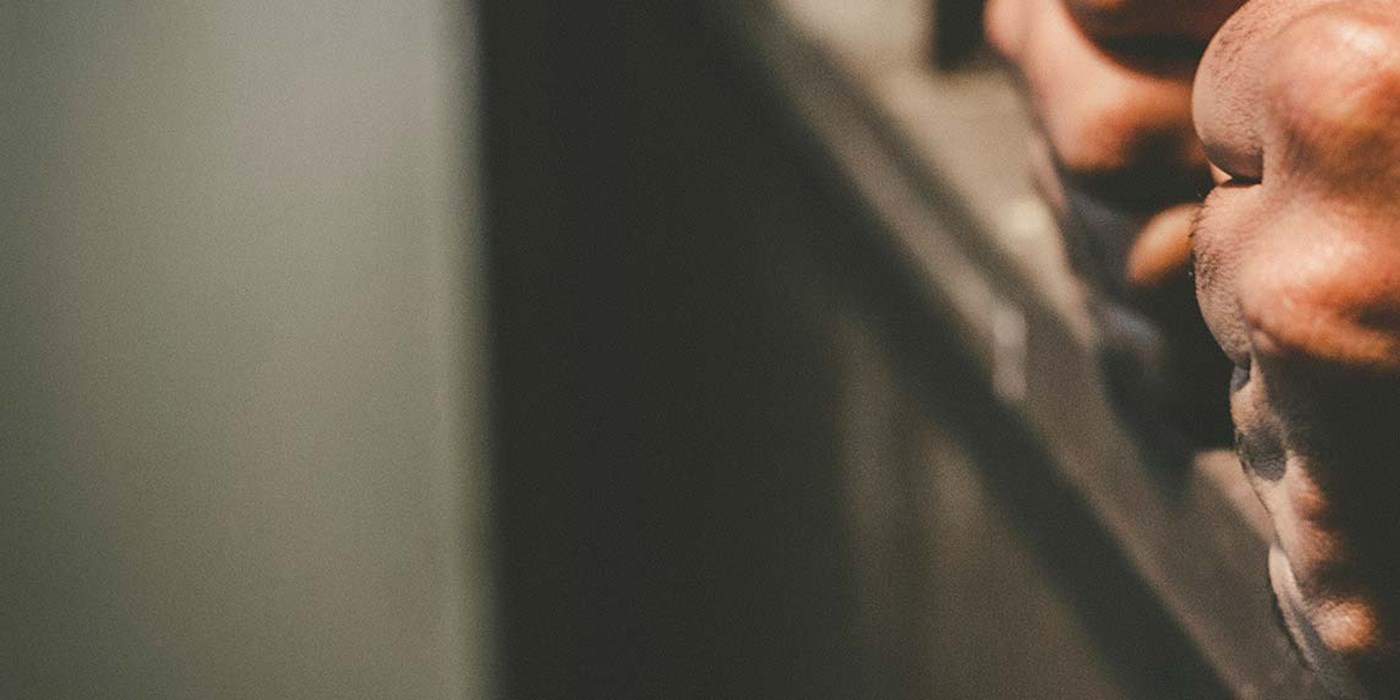 Law with Criminology LLB
3-4 years
Law and criminology are inextricably linked. This degree gives you a solid grounding in law, as well as an understanding of criminology: the basis for criminalising behaviour, penal theory, the nature of crime, its causes, prevention, and management. This is a joint honours course in which more than half of your modules are in the foundation subjects of law, plus some law options, with criminology modules accounting for the remainder.
Law with Criminology LLB
,
3-4 years
Law and criminology are inextricably linked. This degree gives you a solid grounding in law, as well as an understanding of criminology: the basis for criminalising behaviour, penal theory, the nature of crime, its causes, prevention, and management. This is a joint honours course in which more than half of your modules are in the foundation subjects of law, plus some law options, with criminology modules accounting for the remainder.
Course information
Typical offer AAB
UCAS code ML26
Institute code L34
Taught by Leicester Law School

15th in the UK for Law (Guardian 2023)

95% of students in work or further study six months after graduating (The Uni Guide 2021)

Best society for Pro Bono (LawCareers.net Awards 2022)
Course description
Course description
Our degree prepares you for a variety of careers in criminal justice, whether as a legal professional or public servant focused on criminal justice or supporting prosecution, defence, rehabilitation or law and penal reform. You'll benefit from dual perspectives; working with experts in both legal and criminology disciplines.
You will develop skills in legal and academic reasoning and research, and an appreciation of social policy and the principles of justice, underlying the fundamental principles of law and the criminal justice system. You will study modules from both Leicester Law School and the School of Criminology which examine the nature, extent, causes, and control of criminal behaviour in both the individual and wider society in addition to the essential foundations required for an LLB degree. You will also explore the factors that underscore processes of law-making, law-breaking and law enforcement. Leicester is ranked #2 in the country for teaching criminology (The Guardian University Guide 2021), and you'll benefit from our expertise at every step.
You can broaden your perspective with a year studying overseas, or make a difference by giving free legal advice to real clients through our Pro-Bono group. We will also encourage you to build practical skills through our award-winning extracurricular activities.
Law and Criminology are inseparable. Each discipline informs the other - changes in law inevitably lead to criminologists adapting their understanding, and vice versa. This course is ideal if you are interested in criminal law and want to broaden your knowledge to include what goes on outside the courtroom, in prison and working on offender behaviour.
Topics that are typically explored in criminology include:
What is the nature of criminal behaviour?
Why do individuals commit crime?
How and why do definitions of crime change over time and between societies?
How should society deal with criminal activity?
By combining the study of Law with Criminology you can complement and contextualise your Law studies for a broader and deeper understanding of your subject. Optional modules in law and criminology allow you to examine criminology issues in more detail, develop higher level legal skills or diversify to explore contrasting or complementary areas of law.
Entry requirements
Entry requirements
No LNAT required - Unlike some universities, at Leicester we do not require applicants to have taken the National Admissions Test for Law. We are not convinced that LNAT scores provide additional information which we cannot get from your exam grades and school report.
A-levels: AAB. General Studies accepted
EPQ with A-levels: ABB + EPQ at grade B
GCSE: English language at Grade C/4 or above
Access to HE Diploma: Pass relevant diploma with 45 credits at Level 3, including 30 credits at Distinction and 15 credits at Merit
International Baccalaureate: Pass diploma with 33 points. Must include a minimum of grade 4 in English A or 5 in English B if minimum of grade 4/C not held in English Language at GCSE.
BTEC Nationals: D*D*D with a strong GCSE background.
T Levels: Distinction and A in the core component. Please contact our Admissions Team for full details of T Levels accepted.
Other official national and international qualifications considered from across the world. You can review some of the qualifications we accept on our countries page and English Language equivalencies.
If your qualification or country is not listed, please contact us for more information, including the name and result of the qualification you have studied.
If you do not meet the entry requirements for this course, you can apply for the International Foundation Year – Society and Culture run by the Global Study Centre. The GSC provides academic support to help you progress to your chosen undergraduate degree at the University of Leicester.
Second year entry is not permitted.
Contextual offers
The University of Leicester is committed to providing equitable opportunities for all applicants from all backgrounds. We make contextual offers to support students who may be impacted by the area they live in, their personal circumstances or who have completed one of our progression programmes. These offers are usually one or two grades lower than the standard entry requirements. To qualify for a contextual offer, you must apply for an eligible course and meet specific criteria – check if you're eligible.
Selection Process
When considering your application, we will look for evidence that you will be able to fulfil the objectives of the course and achieve the standards required. We will take into account a range of factors including previous exam results.
Applicants are not normally interviewed. If you receive an offer you will be invited to visit the Leicester Law School.
English Language Requirements
IELTS 6.5 including 6.0 in writing (or equivalent). If your first language is not English, you may need to provide evidence of your English language ability. If you do not yet meet our requirements, our English Language Teaching Unit (ELTU) offers a range of courses to help you to improve your English to the necessary standard.
International Qualifications
Find your country in this list to check equivalent qualifications, scholarships and additional requirements.
Countries list
Fees and funding
Fees and funding
UK Students
Starting in 2024
Tuition fees for 2024/25 are yet to be confirmed. As an indication of what you might pay, the fees for students who started in 2023/24 were:
£9,250 in your first year. Tuition fees are subject to government regulations and may change in future years
Year Abroad: your fee will be £1,250 for that year
Find out more about scholarships and funding.
International Students
Starting in 2024
Tuition fees for 2024/25 are yet to be confirmed. As an indication of what you might pay, the fees for students who started in 2023/24 were:
£17,700 per year
Year Abroad: £4,425, which is 25% of the full-time tuition fee
If you are resident outside the UK and the Republic of Ireland, you will need to pay a deposit of £3,000 to secure your place. This will be subtracted from your total tuition fee.
From 2022 onwards, EU nationals will pay the International fee. If you are an EU national with settled or pre-settled status under the EU settlement scheme, you may qualify for the UK fee (subject to criteria).
Find out more about scholarships and funding.
If you are a resident of Canada or have Canadian nationality, you may be eligible for a scholarship.
If you are a resident of Malaysia or have Malaysian nationality, you may be eligible for a scholarship.
Careers and employability
Careers and employability
Whether you're looking for a career in law or are not yet sure where your degree will take you, our dedicated team of Careers Tutors are here to help. With a huge array opportunities to take part in, you'll discover the range of paths available and find the one that's right for you. Along, the way, you'll develop a portfolio of professional skills and also learn what employers are looking for in applications and job interviews.
Some of the careers initiatives within the School include:
Pro bono projects: Our student-led Pro Bono Group offers hundreds of volunteer roles across an extensive range of projects. Advise real clients in our Legal Advice Clinic or at the courts in Leicester, managing your own case load. Help a local or global community or be part of something really different and carry out research to support vulnerable people on death row in the USA – we're one of only two universities doing this. As the projects are student-managed and supported by professionals and experts, you could even be the next leader of a new project.
Legal competitions: The Leicester University Law Society organise mooting, debating, client interviewing, negotiation and mediation competitions for you to develop key transferable skills. For aspiring barristers, we have a brand-new dedicated moot court room and grand debating chamber, in which you can compete in national and international mooting competitions.
Guaranteed Entry Scheme for progression to the professional training courses for solicitors with the University of Law and a programme of support for the bar course interview from the University of Law and other leading providers of the bar course.
Networking events: With strong links to local, regional and national law firms, we'll help you to get your foot in the door. Make connections at our annual law fair which attracts over 40 top law firms (including magic circle firms) and through our meet-and-greet sessions with successful graduates.
Workshops: Applying for jobs is a skill in itself and we'll help you to succeed with tailored workshops on CV-writing, applications, psychometric tests, interviews and assessment centre techniques.
Vacancy alerts and weekly newsletters to help you find vacation placements, work experience and a job after graduation.
Commercial awareness programme run by the Leicester University Law Society ensuring you know what employers and clients really need from you.
Practice-focused assessments: We'll teach you how to draft a letter to a client in your first year – an essential skill for any solicitor. You can take this further in practice-based optional modules.
Our courses satisfy the entry requirements for the professional courses to prepare you to qualify as a solicitor or barrister in England and Wales and permit exemptions from the legal executive qualification. Applicants wishing to become lawyers outside of England and Wales should consult the appropriate country's legal statutory body to check the requirements. Leicester Law School LLB degrees are recognised by the Legal Practice Qualifications Board of Malaysia and are qualifying degrees for Canada.
For more information about professional qualification, consult:
Graduate destinations
Graduates from our Law degrees have gone on to work for a wide range of employers including:
Crown Prosecution Service
Magistrates Court Service
Unlocked (Prison Service)
NACRO (offenders)
DLA Piper
Freeths LLP
Grant Thornton LLP
Home Office
Shakespeare Martineau LLP
Rolls-Royce
After graduating from Leicester Law School, Michael went on to work at Slaughter & May, a member of the prestigious Magic Circle of law firms.
Career Development Service
Get career-ready at Leicester with guidance from our award-winning Career Development Service. We're here to give you a lifetime offer of support, even after graduation. Our team of specialist careers advisers and mentors will help you every step of the way. From supporting you with CVs and interviews, to volunteering opportunities and placements, we're here to help you reach your professional goals.
Related courses
Sustainable Development Goals
Sustainable Development Goals
We are committed to providing skills and knowledge to help prepare you tackle global challenges. We have mapped our undergraduate degrees for learning which aligns to the 17 UN Sustainable Development Goals.
This degree includes learning which relates to the following UN Sustainable Development Goals:
Solicitors Qualifying Exam
Solicitors Qualifying Exam (SQE)
Qualifying as a solicitor is now very flexible and there are several different routes you can take. We're here to support you in gaining the right experience for whichever route you choose. Find out more about:
How the Leicester Law School LLB degrees prepare you for the SQE
Information about Stages 1 and 2 of the SQE
How we can help you in getting Qualifying Work Experience
How graduates from Leicester Law School benefit from partnerships with the University of Law, BPP and Barbri who operate guaranteed entry schemes, discounts and scholarships created for Leicester graduates
How you can fund your SQE Preparation Course
How the team of specialist careers tutors will support you to make the right decision for you and your future
More about the Solicitors Qualifying Exam and the support at Leicester
Year 1
Year 2
Optional year abroad
Final year
Why Leicester?
Job prospects are excellent: 95% of our law students are employed (or studying for a Masters degree) six months after graduating. (DLHE)
Gain practical skills through our award-winning Pro Bono Society, which offers hundreds of volunteer roles across an extensive range of free legal advice and support projects. Working alongside legal professionals, you can advise real clients and support the local community. The projects support local and global communities, including investigations of miscarriage of justice in the UK and for prisoners on death row in the USA. In 2022 the society was recognised as the Best Society for ProBono in the country in the LawCareers.Net Awards.
You won't just be sitting in lecture theatres and seminar rooms. Our Crime Scene Room, Police Interview Room and Court Room bring a practical aspect to the course.
The Scarman Series of criminology lectures is a chance to hear from major names in law, policing and politics. Previous speakers have included Keir Starmer, Shami Chakrabarti and David Lammy.
Teaching and learning
Law
Teaching is delivered in two main styles: lectures and small group tutorials. With two lectures in each module per week and a tutorial once a fortnight, you will have approximately 12 contact hours each week.
Lectures provide you with the framework for each subject, whereas your tutorials are an opportunity for you to engage with the subjects in more depth. Tutorials test your understanding by planning how to advice a client or critically discussing pre-set problems amongst a group of students led by a member of academic staff. In a small group of around only eight to twelve students, you can really have your opinion heard and ask questions to make sure you've fully understood the topic. Through this personalised experience, you'll receive more individual support with your learning, as well as learn how to confidently articulate your arguments. Some optional modules include seminar-style teaching with larger groups of around 15 students, particularly where group work helps replicate the experience of working in teams.
We use web-based and electronic course materials to supplement traditional teaching methods and support student learning. There is easy access to computers in the David Wilson Library next to the Law School and quiet study space in the historic Harry Peach Law Library. You will be able to access information about your courses and tutorials electronically.
Assessment methods include assessed essays/coursework, exams and multiple choice question papers. Professional legal writing - for example, writing a letter of advice or opinion addressed to a client or a briefing for a supervising solicitor or pupil-master - is also built into our curriculum. You will start developing these practical skills from your very first year with us.
Criminology
You will be taught through a combination of lectures and tutorials, supported by materials available on our virtual learning environment. During lectures, you will learn the foundational knowledge of each subject area before attending a seminar where you can explore the subject in more depth through discussion of key ideas with other students.
By accessing the virtual learning environment, you will learn interactively and at your own pace through podcasts, webinars, online discussion forums and audio/visual learning aids. We believe that by giving you the opportunity to be taught by us in a variety of ways, your learning experience and engagement with the subject will be enhanced.
You will be taught by an award-winning teaching team whose expertise and knowledge are closely matched to the content of the modules on the course. PhD research students who have undertaken teacher training may also contribute to the teaching of workshops under the supervision of the module leader. Our team of staff are on-hand to help you with any problems you might have, whether it be through a meeting with your personal tutor about a personal matter, or a drop in session with a member of teaching staff about an academic concern.
We believe in the importance of developing transferable skills while you study with us and our assessment methods are designed to reflect this. You will be assessed mainly through exams, essays, reports and presentations, but you will also have the opportunity to engage in creative forms of assessment such as factsheets, blogs and briefing papers.
Independent learning
Outside of your teaching, you continue learning independently through self-study. Typically, this involves reading journal articles and books, preparing for tutorials, working on individual and group assignments, undertaking research in the library, and preparing for exams. To help with your independent learning, you can access the Library and our social study spaces in halls of residence.
Your contact hours will depend on the option modules you select. You can see details of the contact hours on individual module pages.
Academic support
Our Student Learning Development Team provides help in the following areas:
study and exam skills
academic writing
presentations
dissertations
numerical data skills
referencing sources
Leicester Law School is made up of a vibrant international community of academics, many with leading reputations in their field. We have expertise in a broad range of areas across the legal spectrum, which offers you access to a wide variety of optional modules. We strongly believe in research-led teaching, which allows our modules to draw on the latest thinking and cutting-edge developments. You can learn more about our supportive community of experts and professionals by visiting our staff profiles.
Apply now
Course
Qualification
Duration
UCAS Code
Availability

Course

Law with Criminology

Qualification

LLB

Duration

3 years full-time

UCAS Code

ML26

Availability

How to apply

Course

Law with Criminology with Year Abroad

Qualification

LLB

Duration

4 years full-time

UCAS Code

ML26

Availability

How to apply

Really enjoy the fact that your learning is supported by small sized tutorial groups, which allow you to take part in intense discussions and ensure you understand all areas of the law.