Solicitors Qualifying Exam (SQE)
Qualifying as a solicitor is now very flexible. A team of specialist careers tutors with decades of experience of training future solicitors will support you to make the right decision for you and your future.
You will now need to complete
two years of qualifying work experience and
pass the Solicitors Qualifying Exam (SQE) Stage 1 followed by the skills tests in SQE Stage 2.
It's worth knowing that Leicester students pursue a wide range of legally-related careers. The core modules on our LLB are a compulsory requirement before you can study the bar course for barristers and are designed to help you prepare for the foundations of legal knowledge tested as part of SQE Stage 1 for solicitors. You can then choose option modules to help you prepare more for academic, theoretical or practice-based areas relevant to your professional future – at Leicester Law School it's your choice. We don't push students to take only SQE-related modules – instead we offer a very wide range of options so you can quench your thirst for knowledge in any area of the law and study what is relevant to your future with support from relevant experts; researchers, professors, judges, solicitors and barristers.
Qualifying Work Experience
The qualifying work experience or 'QWE' required before you can qualify as a solicitor is work which gives you opportunities to develop and demonstrate professional competencies expected of a solicitor in England and Wales. It must be officially confirmed as suitable by a solicitor who qualified in England and Wales according to the rules set by the Solicitors Regulation Authority. You can count work in up to four different roles and this can include either paid or voluntary work. As QWE can be completed before you graduate, even your work in Leicester Law School pro-bono projects can count when it is supervised by the law school's qualified solicitors.
SQE Stage 1 and SQE Stage 2
The exams and tests in SQE Stages 1 and 2 are not part of your degree course, though the LLB is an excellent way to start preparing for the SQE. The SQE tests are regulated by the Solicitors Regulation Authority and organised by an independent organisation. Every prospective solicitor sits the same examination at defined times during the year. Stage 1 of the SQE tests your ability to solve real problems in many areas of legal practice by answering a large number of multiple choice questions sat under timed conditions. After successfully passing Stage 1 you can attempt Stage 2, comprising practical skills tests demonstrating competence to practice as a solicitor. At Leicester you can choose options in areas of law relevant to the practice, professional and skills areas tested in the Solicitors Qualifying Exams to get a head start before you graduate.
We recommend that you maximise your chances of passing the SQE, because there are examination fees to pay each time you attempt the tests. For statistical reasons related to the way the SQE Stage 1 exam is marked, it makes sense to be as well-prepared and to be among the best candidates.
Your SQE choices if you complete a preparatory course
Assuming you follow our advice and choose to complete a course which specifically helps you pass the SQE after your degree, there are three main routes. You can:
Complete a preparatory course for the exams in SQE Stage 1. Once you have passed SQE1 and are ready to sit the SQE 2 tests, you can choose when to complete a preparatory course for Stage 2. These courses are usually called 'SQE 1 Prep' or 'SQE 2 Prep'.
Complete an LLM which includes preparation guidance for both SQE Stage 1 and 2. This is usually called an 'LLM in Legal Practice'. Similar courses are available if you wish to qualify as a barrister.
You may obtain a job which your employer designates as a Graduate Solicitor Apprenticeship in which you will complete two years' QWE and attend a course to prepare you for both SQE 1 and 2 as part of your job.
Graduates from Leicester Law School benefit from partnerships with the University of Law, BPP and Barbri, the acknowledged experts in postgraduate professional training to prepare you for the SQE with either SQE Prep Courses or LLM in Legal Practice. They operate guaranteed entry schemes, discounts and scholarships created for Leicester graduates. We'll help you choose the preparation route that suits you and your future employer.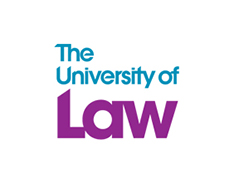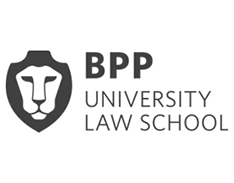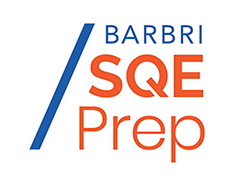 Funding your SQE Preparation Course
Your future employer may pay for your SQE preparation and your exam fees. If not, UK government postgraduate loan funding can reduce the cost of an LLM in Legal Practice course to a large extent. It would be usual for an employer to pay for both the SQE prep course fees and exam fees in a Graduate Solicitor Apprenticeship.
If you complete your SQE prep course after your LLB which is neither an LLM nor a Graduate Solicitor Apprenticeship, your employer may assist with the cost of the course and the exams. Without support from an employer, you will be self-financing. You might choose to complete this after a period of work such as your QWE, saving for your course and the exam fees while you are working, or borrow money to help.
The Leicester Law School specialist Careers Tutors run regular events during which employers, who offer financial assistance for LLMs and SQE prep courses, or Graduate Apprenticeships, explain their opportunities targeted at Leicester graduates.