Course information
Typical offer AAB-ABB
UK/EU fee £9,250
UCAS code V100
International fee £17,500
Institute code L34
Taught by History

96% of students in work or further study six months after graduating (The Uni Guide 2021)
Human history is fascinating, but to really appreciate it, we need to investigate the events, ideas and people that shaped our world, as well as the impact they still have today. This degree gets stuck into a wide range of historical periods to help you better grasp how history is made, viewed and discussed.
Course description
Course description
At Leicester, you will be able to explore a wider range of periods, themes and approaches to history than you are likely to have encountered before. A high degree of flexibility and choice is built into the course from the first year onwards – our range of expertise will allow you to build your degree around your own areas of interest, and narrow your focus to the eras, events and figures that truly fascinate you.
We offer a large choice of subjects from the fifth century to the contemporary world, and from all parts of the world: Britain, Ireland and Europe; Eastern Europe and Russia; China, Japan and India; North America, Latin America and the Caribbean; parts of Africa and the Middle East; and Australia.
You will have access to library collections that date back to the 12th Century. And if you want to feel the history of another city beneath your feet, you have the option to spend a year studying overseas.
Political, cultural, intellectual, social, economic and international perspectives will all come into play as you explore the web of factors that contributes to our understanding of history.
The first year combines a strong foundation in the study of core skills and time periods with the choice of focusing optional modules on different parts of the world. As your degree progresses, you will specialise increasingly in topics that inspire you as well as learning the essential elements of the historian's craft. With experts in a plethora of topics, you will always be able to find modules that pique your curiosity and quench your thirst for knowledge – from the medieval natural world to the history of alcohol in America.
Entry requirements
Entry requirements
A/AS-levels: AAB-ABB at A-Level. We prefer A-Level History, though this is not essential. Two AS-Levels considered in place of one A-Level. General Studies is accepted
EPQ with A-levels: ABB-BBB at A-Level + EPQ at grade B. We prefer A-Level History, though this is not essential
Access to HE Diploma: Pass relevant Diploma with 45 credits at level 3, 30 of which must be at distinction
International Baccalaureate: Pass Diploma with 30 points including 6 in one Higher Level subject
BTEC Nationals: Pass Diploma with D*DD
Other national and international qualifications considered. If you do not meet the entry requirements for this course, you can apply for the International Foundation Year – Society and Culture run by the Global Study Centre. The GSC provides academic support to help you progress to your chosen undergraduate degree at the University of Leicester.
Second year entry may be possible with suitable qualifications.
Selection Process
When considering your application, we will look for evidence that you will be able to fulfil the objectives of the course and achieve the standards required. We will take into account a range of factors including previous exam results.
Applicants are not normally interviewed. If you receive an offer you will be invited to visit the School of History.
English Language Requirements
IELTS 6.5 or equivalent. If your first language is not English, you may need to provide evidence of your English language ability. If you do not yet meet our requirements, our English Language Teaching Unit (ELTU) offers a range of courses to help you to improve your English to the necessary standard.
International Qualifications
Find your country in this list to check equivalent qualifications, scholarships and additional requirements.
Countries list
Fees and funding
Fees and funding
UK Students
Starting in 2022
£9,250 in your first year. Tuition fees are subject to government regulations and may change in future years
Year Abroad: your fee will be £1,250 for that year
If you are resident outside the UK and the Republic of Ireland, you will need to pay a deposit of £3,000 to secure your place. This will be subtracted from your total tuition fee.
Find out more about scholarships and funding.
International Students
Starting in 2022
£17,500 per year
Year Abroad: £4,375, which is 25% of the full-time tuition fee
You will need to pay a deposit of £3,000 to secure your place. This will be subtracted from your total tuition fee.
From 2022 onwards, EU nationals will pay the International fee. If you are an EU national with settled or pre-settled status under the EU settlement scheme, you may qualify for the UK fee (subject to criteria).
Find out more about scholarships and funding.
Careers and employability
Careers and employability
We offer several practical or placement modules so that you can gain hands-on experience in your chosen career path. For instance, our 'History in the Classroom' module includes practical teaching experience by incorporating a placement in a local school and our 'Heritage Field Project' will give you hands on experience working in the heritage industry, offering you invaluable experience for the future.
We routinely develop paid internship opportunities for our students to gain additional, relevant work experience during their degrees. Roles such as research assistance, conference organiser, and editorial assistant have been offered in recent years.
Graduate destinations
Graduates from our History degrees have gone on to work for a wide range of employers including:
Department of Education
Troubadour Publishing
British Standards Institution
Nissan
Alex transferred to the University of Leicester in his second year, impressed by the range of academic modules available which meant he could study the area that he was interested in.
Career Development Service
Get career-ready at Leicester with guidance from our award-winning Career Development Service. We're here to give you a lifetime offer of support, even after graduation. Our team of specialist careers advisers and mentors will help you every step of the way. From supporting you with CVs and interviews, to volunteering opportunities and placements, we're here to help you reach your professional goals.
Related courses
Sustainable Development Goals
Sustainable Development Goals
We are committed to providing skills and knowledge to help prepare you tackle global challenges. We have mapped our undergraduate degrees for learning which aligns to the 17 UN Sustainable Development Goals.
This degree includes learning which relates to the following UN Sustainable Development Goals:
What our students say
"The School of History, Politics and International Relations was the most inspiring environment, both professionally and personally. I always felt welcome to share and discuss my ideas, and received help in various ways when I encountered challenges. I had the opportunity to choose from a range of modules and combine them according to my interests."
-Elvira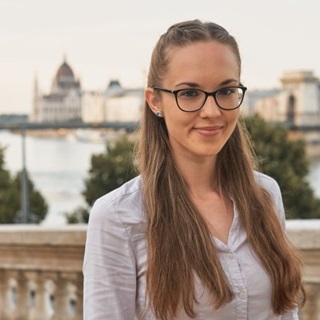 Why did you choose the University of Leicester?
I was really attracted to the History course at the university, especially because it offered exploration of global history. I spent most of my third year studying 'Paths to Independence: India and East Africa' and also 'Making of Modern India' - two subjects that have personal resonance with me, as well as being fascinating historical areas in and of themselves! The subjects are also very relevant to the demographic makeup of the city of Leicester, and so I thought it was a great fit for me.
What advice would you give to students considering University of Leicester?
I would say - don't hesitate. The courses are excellent, and Leicester is a fun, student-friendly city. The city centre is minutes away from the campus and has a really enticing social scene. You'll love the academic fulfilment as well as the wider student experience!
-Radhika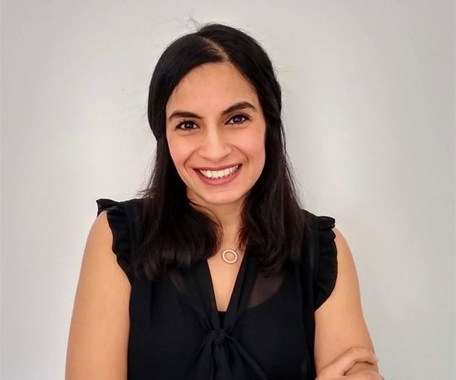 Why Leicester?
Job prospects are excellent: 96% of our history students are employed (or studying for a Masters degree) six months after graduating. (DLHE)
We have well-respected research centres covering Medieval History, Urban History, English Local History and Genocide and Holocaust Studies.
The academic staff in the department have written or edited dozens of books and publish regularly in major national and international journals. Where other people only get to read what our experts think, you will be working directly with them, learning from them in lectures and questioning them in seminars.
The David Wilson Library contains fascinating 'special collection' archives of old books and manuscripts, offering a direct connection with the past.
Reading list
See the types of texts you might read, over the summer, to get a feel for the course and arrive prepared and ready to go.
Teaching and learning
We teach through a variety of methods, ranging from large lectures to seminars to individual tutorials. Lectures are used to provide historical narrative and to raise key historical questions and areas of debate; seminars are where you share your opinion about those debates and put forward your interpretation of history. The first year normally sees about ten contact hours per week, and greater emphasis is placed on small group teaching and independent study as you progress through the degree.
Assessment is through exams and coursework comprising long and short essays, source analyses, posters, podcasts, and both group and individual presentations. Approximately three quarters of your final degree mark will be based on your coursework; one quarter on your exams.
You will have regular meetings with your personal tutor to discuss progress in your studies. Your personal tutor will also provide a sympathetic ear for all matters of personal concern, whether academic, financial, housing, career or social.
Independent learning
When not attending lectures, seminars or other timetabled sessions you will be expected to continue learning independently through self-study. Typically, this will involve reading journal articles and books, working on individual and group assignments, undertaking research in the library, preparing coursework assignments and presentations, and preparing for exams. To help with your independent learning, you can access the Library and our social study spaces in halls of residence, and every module has its own Virtual Learning Environment, Blackboard.
Your contact hours will depend on the option modules you select. You can see details of the contact hours on individual module pages.
Academic support
Our Student Learning Development Team provides help in the following areas:
study and exam skills
academic writing
presentations
dissertations

numerical data skills

referencing sources
Our AccessAbility Centre offers support and practical help for students with dyslexia or other specific learning difficulties, including physical, mental health or mobility difficulties, deafness, or visual impairment.
Teaching staff
You will be taught by an experienced teaching team whose expertise and knowledge are closely matched to the content of the modules on the course. PhD research students who have undertaken teacher training may also contribute to the teaching of seminars under the supervision of the module leader. Our teaching is informed by the research we do. You can learn more about our staff by visiting our staff profiles.
Apply now
Course
Qualification
Duration
UCAS Code
Availability

Course

History

Qualification

BA

Duration

3 years full-time

UCAS Code

V100

Availability

How to apply

Course

History with Year Abroad

Qualification

BA

Duration

4 years full-time

UCAS Code

V100

Availability

How to apply