Community and activism
The University of Leicester has always taken a role within the local and global communities it has been part of.
From welcoming students from across the world, keeping a record of the local area to our student's campaigning for causes.
The University has always played an active role in bringing people together and our COVID-19 response is just the latest example.
The East Midlands Oral History Archive
Going on record to tell tales of Leicester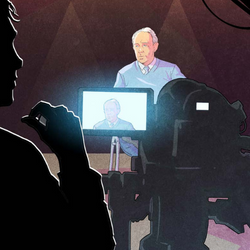 Many people have stories to tell of Leicester, and we are ensuring such tales and archive recordings are not lost.
In 1983, the Leicester Oral History Archive and Market Harborough Museum started to record oral histories. By 2000 however, many recordings from across the region were stored away and neglected.
So the University's Centre for Urban History, with the City and County Councils, got National Lottery Heritage Fund money to set up the East Midlands Oral History Archive (EMOHA).
EMOHA digitised and catalogued oral history recordings and gave a home to BBC Radio Leicester's reel-to-reel tape archive. It now has an online catalogue and continues to preserve and collect oral histories and train others to do this.
Combating racial discrimination: the 1961-65 pub protests
No to 'colour bars'! Our people tackle racism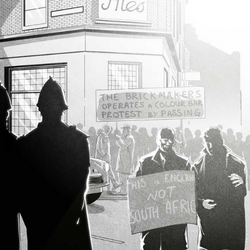 "Creeping apartheid in Leicester", first alleged when Black students struggled to secure lodgings in the late 1950s, sparked action by staff and students.
"Students of many races and colours...mingle and share each other's pursuits... but they are finding it difficult to establish multi-racial acceptance in the city," reported a local newspaper.
Over several years, they protested at pubs and cafes thought to operate 'colour bars' (pictured is a protest at the Brickmaker's Arms in 1961) and helped bring these to an end. They set up the influential Leicester Campaign for Racial Equality, which was chaired by English Department Lecturer Dipak Nandy.
The University is proud that such a large part of its community was inclusive.
Philanthropy at Leicester
A tradition of philanthropy that runs through the University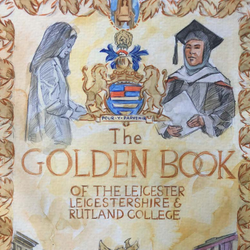 Philanthropy has a long history at Leicester, dating back to our foundation, and has remained an ever-present shaping force over the years.
It has made many achievements possible. The campus site and the Fielding Johnson Building were early philanthropic gifts and, nearly 100 years later, philanthropy helped to fund the state-of-the-art George Davies Centre.
Support from donors also makes ground-breaking research possible and means students can complete their studies here.
The Golden Book was a permanent record of gifts made to the Leicester, Leicestershire and Rutland College (which became the University of Leicester) between 1918 and 1924. To mark our centenary and the enduring presence of philanthropy in Leicester, we have commissioned a Centenary Golden Book to recognise donors and volunteers who gave their support during the Centenary period. We invite you to view the Centenary Golden Book online.
COVID-19
Pandemic response including world firsts in research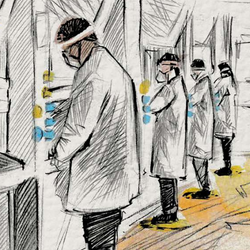 The University responded rapidly to the pandemic, with learning moving online and staff working from home. Our medical students graduated early to pitch in to support the NHS.
The COVID-19 research team worked tirelessly at a social distance (pictured) on numerous projects.
"Our ground-breaking research has been instrumental in understanding the virus, its impact and how best to treat it," says Professor Nishan Canagarajah. "We have delivered world firsts."
Leicester scientists discovered that people from Black and minority ethnic backgrounds were more susceptible to severe disease.
The University is working on NHS England's Your COVID Recovery website. Research on the virus itself is examining how to block its action and how it triggers health conditions.
International students, since 1922
International students: here since the beginning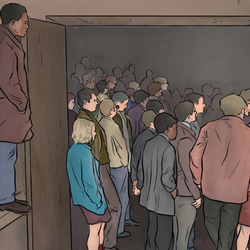 Leicester has welcomed students from abroad since our inception, with our first coming from Japan in 1922. By 1930, students from Denmark, Germany, France and the Netherlands had come to study.
The Students' Union supported them – pictured are SU members in 1967 protesting against higher fees for overseas students.
Refugees came here during the 1930s and 1940s from Hungary, Czechoslovakia and Germany. The Second World War also brought American, Canadian and Chinese students.
Former student Catherine Cho remembers activities and outings run by Leicester's International Students Association: "I recall seeing snow for the first time on a trip to Scotland and having a snowball fight!"
Today, 25% of our students are from overseas, coming from over 100 countries.
Student Journalism
Publications with politics, attitude, and some notable interviews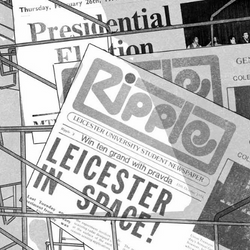 Student magazines open a window into history.
"The articles and photographs capture the political, social and cultural attitudes and interests of students throughout our first century," says Simon Dixon, Head of Archives and Special Collections.
"There has been some important campaigning writing, for example the coverage of the anti-apartheid movement during the 1970s and 1980s. There have been notable political interviews, including with Robert Mugabe and Yasser Arafat."
The first student magazine, Luciad, was handwritten and issued in 1924, and was followed by the Wave. The Ripple has reflected student life since 1950, and a great many societies have launched their own publications and newsletters.
The online Leicester Student Magazine is keeping the tradition of campaigning journalism alive. Digital publications are being saved to preserve the student voices of our second century.
Lifelong education for all
Vaughan College, evening classes and adult education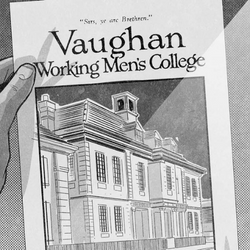 Vaughan College started in 1862 as the Working Men's Institute with library, reading room and classes. It became an extramural department of the University College in 1929, providing adult education, especially part-time and evening courses.
It was demolished in 1962 and replaced with a new, purpose-built college in 1962 next to Jewry Wall.
This was closed and replaced by the Vaughan Centre for Lifelong Learning on the campus in 2013. Three years later, the University decided to end this provision and the Centre closed in 2020.
"Both the certificate and the degree courses were superb – with excellent lecturers and topics. Hard work alongside the day job!" says alumnus Mary Ridgway.
Former staff re-established it as Leicester Vaughan College, which is independent.
Our global community
The whole world at Leicester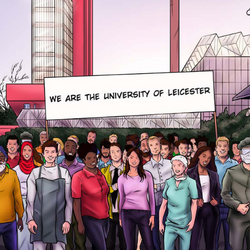 Students and staff from around the world come to Leicester to study and work, bringing with them an incredible diversity of viewpoints, beliefs, attitudes and approaches.
"What I loved most about the University is that it was so international. I learnt so much about diverse cultures and, after I got my degree, I started working at Arts Council Malta as the Internationalisation Associate," says alumna Romina Delia.
"My work is now focused on international cultural exchanges, encouraging trust and understanding between diverse cultures worldwide. Making international friendships and collaborations is what the world needs more and the University kick-started this process for me."
1968 sit-in protest (student representation)
Protesting students in the 1960s occupy main building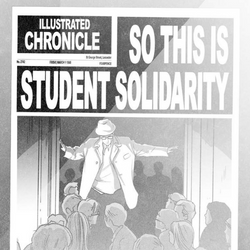 The 1960s were a time of global student protests, and Leicester was no exception, with a sit-in gaining local and national press coverage.
Feeling impatient over a lack of response to calls for more say in how the University was run, students occupied the Fielding Johnson Building in 1968, camping out for four days and three nights.
Following talks, a Staff-Student Council was set up, and the Students' Union was represented on the University's Council and allowed to manage the Percy Gee Building.
Fifty years on, students once again occupied the Fielding Johnson corridors – this time over the appointment of a new Chancellor.
Leicester, Leicestershire and Rutland
Historic links with our region live on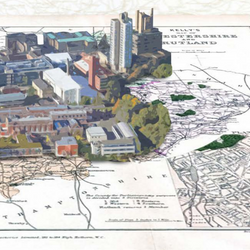 The University was founded as Leicester, Leicestershire and Rutland College. The cinquefoils and horseshoe on our coat of arms represent this. A founding principle was to provide higher education to local people, and this was achieved.
We remain very much part of local life. Thousands of people enjoy the Attenborough Arts Centre and the Botanic Gardens every year, we engage with councils, businesses, learned societies and charities, and our Medical School has worked with the county's hospitals for decades.
Jack Simmons, our first History Professor, and WG Hoskins, who founded The Centre for Regional and Local History, were the go-to academics for the region's history.
Students volunteer as Community First Responders, providing potentially life-saving treatment in response to local 999 calls.
Our LGBT+ Lanyard
Lanyard shows Pride in our diversity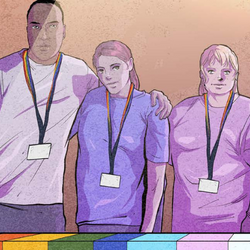 Since 2019 staff on campus have been proud to wear Pride Lanyards around their necks to celebrate diversity and inclusion and to signal to staff, students and the public that all are welcome here. As LGBT+ Action Group Chair Manish Masuria says, "The Pride Lanyard serves as a reminder that the diversity of both staff and students within the University community is something to be recognised and celebrated. Despite featuring a rainbow, the Pride Lanyard is a visible display of allyship of all EDI characteristics, rendering wearers as advocates of equality and the readiness of learning about oneself and the realities and lived experiences of others. Wearing my Pride Lanyard makes me feel proud of who I am and what I represent to others at work, and my willingness to help others and advance the EDI agenda across the community."

Our 100 artwork was commissioned from Amrit Birdi and AmCo Studio Ltd and is ©AmCo Studio Ltd unless stated.