People and Partnerships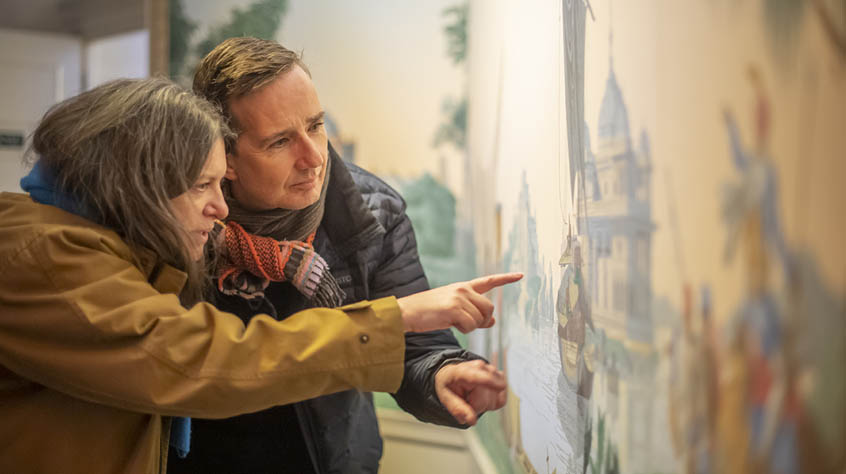 Interdisciplinary teams are created for each research project, bringing together the skills, experiences and perspectives specific to the research puzzle under investigation. The team is built according to the project's needs, blending RCMG core staff and relevant academic colleagues, practitioners, external specialists and postgraduate students, from the UK and internationally.
RCMG Staff
Richard Sandell (Co-Director of RCMG and Professor of Museum Studies) has worked with RCMG since its inception, co–directing a number of projects and helping to shape its research focus. His research interests currently focus on the museum's potential to engage with social justice issues and lend support for human rights.
Suzanne MacLeod (Co-Director of RCMG and Professor of Museum Studies) has worked with RCMG on a number of key projects since 2013 and plays a leading role in shaping the Centre's research agenda and priorities. Her research explores contemporary museum design, with a particular focus on design methodologies and the acknowledgement of the potential of design in creating inclusive environments which foster relationships, equality, and enable full lives.
Sarah Plumb (Senior Research Associate) joined RCMG in 2016 and became a Senior Research Associate in 2019. Her research is particularly interested in participants' experiences of socially engaged practice and the arising ethical implications of collaborations between museums and communities.
Cesare Cuzzola (Research Associate) started collaborating with RCMG in 2018 and joined as a staff member in 2019. His personal research focuses on the role of collections in socially engaged practice, exploring how material culture is used and interpreted in museum projects that tackle contemporary social issues.
Ceciel Brouwer (Honorary Research Fellow) has worked with RCMG as a Research Associate since 2019 and is currently making major contributions to RCMG's collaborative research with National Museums Liverpool for the development of a Co-production Framework. Her research focuses on museum ethics, censorship and children's rights and she is developing further collaborative research on rights-based museums and children's museology. She undertook a postdoctoral project with the International Slavery Museum and obtained an ESRC Fellowship in 2020.
Katy Bunning (Lecturer in Museum Studies) has worked closely with RCMG on projects including Engaging the City, with the Museum of London. Her research and recent book, Negotiating Race and Rights in the Museum (2020) unpacks the changing manifestations of white normativity in museums in the US, and the racial politics that have shaped the evolution of museum cultures over time.
Nuala Morse (Lecturer in Museum Studies) is a social geographer and museum studies scholar whose research focuses on museum work and care, as ethics and practice. She has a particular interest in the role of museums as spaces of social care and in understanding the 'social work' of culture professionals
Honorary Fellows and Collaborators
Dominique Bouchard (Honorary Visiting Fellow) is Head of Learning at Interpretation at English Heritage where she leads on interpretation, contemporary art, learning, digital, publishing, and youth engagement teams. Dominique is an academic, curator and educator, with particular expertise in contested histories and divided societies, including Northern Ireland and Hong Kong.
Américo Castilla is Director and Founder of Fundación TyPA, Argentina, an organisation dedicated to promoting reflection and contact between cultures, and establishing links that facilitate the acceptance of diversity, and promoting positive changes in Latin American museum.
Janet Dugdale (Honorary Visiting Fellow) is Executive Director of Museums and Participation at National Museums Liverpool. She is responsible for the collections and curatorial teams for their museums. She is a strong advocate for, and practitioner of, participative and partnership working in museums.
Dr Errol Francis (Honorary Visiting Fellow) is Artistic Director and CEO of Culture&. He is involved in The New Museum School Advanced Programme, a partnership between the School and Culture& that sets out to foster inclusive transformation in the museums, arts and heritage sector through nurturing diverse talent and supporting creative and critical thinking amongst museum and heritage practitioners.
Dr Tony Heaton OBE was offered an Honorary Doctorate from the University of Leicester in 2019. As an artist, disability rights activist and consultant, he made major contributions to projects with RCMG including Unruly bodies, Being Human and Everyone Welcome.
Dr Robert Janes (Honorary Visiting Research Fellow) is Editor-in-Chief of the Journal of Museum Management and Curatorship and co-edited Museum Activism with Richard Sandell. He is also the founder of the Coalition of Museums for Climate Justice. The annual Activist Museum Award was made possible by a gift from Janes.
Cristina Lleras (Honorary Visiting Fellow) is Curator at Museo de Bogotá – Instituto Distrital de Patrimonio Cultural, Colombia. She has significantly contributed to the role museums can play in addressing human rights violations and internal armed conflict in Bogotá.
Mark O'Neill has contributed his vision and expertise on museum access, management and development to a number of key RCMG projects. He was Head of Glasgow Museums for ten years and currently works as independent Museum Consultant and Associate Professor at the College of Arts, University of Glasgow.
Dr Janet Marstine (Honorary Associate Professor (Retired)) taught at the School of Museum Studies from 2010 to 2018. She has supported RCMG through her work on museum ethics and contributed to a project developing a research network to advance 21st‐Century museum ethics. She is also the ethics advisor on the international partnership grant project 'Thinking Through the Museum', funded by the Social Science and Humanities Research Council of Canada.
Dr Matt Smith is an artist, curator and Professor of Ceramics and Glass at Konstfack University of the Arts, Stockholm. He received an Honorary Visiting Fellowship from the University of Leicester in 2016 and has supported RCMG on Prejudice and Pride.
Sara Wajid and Zak Mensah (Honorary Visiting Fellows) are Co-CEOs of Birmingham Museums Trust. Both are innovating in the sector and committed to inclusive working practices. Sara is a trustee of the Pitt Rivers Museum, a judge of RCMG's Activist Museum Award, a member of the Museum Detox network for people of colour in museums and an active advocate for diversity and equality issues in the arts. Zak shares his skills and expertise as a regular public speaker and trustee of the Association for Cultural Enterprises.
Partnerships
Steve Simons Bursary
We are thrilled to have launched the Steve Simons Bursary in collaboration with Event Communications. The Steve Simons Bursary will provide £3,000 fieldwork funding to a PhD student in the School of Museum Studies at the University of Leicester, for research into visitor engagement in museum exhibitions and museum design.
In 1986, Steve Simons, together with Celestine Phelan, founded Event Communications, the interpretive design studio which would go on to create ground breaking exhibitions in the UK and around the world. Steve was a pioneer in the development of the interpretive exhibition, a true game changer. He embraced innovation, prioritising visitors, storytelling and drawing a wide range of media into the language of museums and exhibitions. His reputation is based on revolutionary combinations of display techniques to create world class interpretive environments. Under his creative direction, museums designed by Event have, uniquely, won the European Museum of the Year Award three times, as well as the Council of Europe Museum Prize – in four dramatically different institutions.
The Steve Simons Bursary, funded in Steve's memory by Event Communications, will be awarded annually.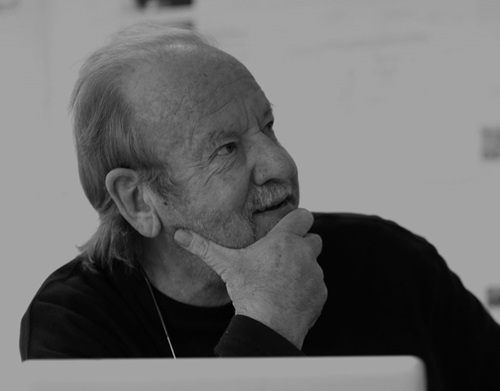 The New Museum School Advanced Programme 2021-2023
The School of Museum Studies, University of Leicester is delighted to be working in partnership with Culture& on the New Museum School Advanced Programme, a new initiative to foster inclusive transformation in the museums, arts and heritage sector. The partnership brings together Culture&'s track record in nurturing diverse talent through sector collaborations with Leicester's experience of supporting creative and critical thinking amongst museums, arts and heritage practitioners and a long-standing commitment to positive action.
(Image credit: Photo by Liz Isles, New Museum School Graduation, Queen's House Greenwich 2019. Courtesy Culture&)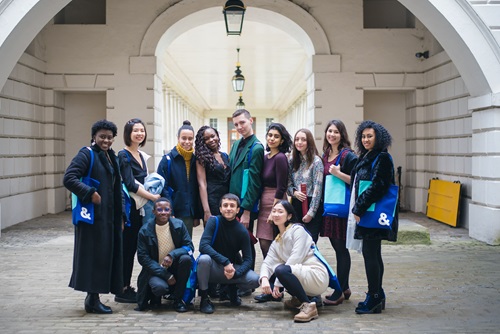 The National Trust
RCMG has worked closely with the National Trust on a suite of socially engaged projects since 2016.
The Queer Heritage and Collections Network
RCMG is delighted to be one of the founding members of the Queer Heritage and Collections Network alongside the National Trust, English Heritage, Historic England and Historic Royal Palaces. The Network, supported by a grant from The Art Fund will provide peer support for people in the UK working with LGBTQ+ collections and histories.
Find out more about the project and its outcomes by downloading Building a network for queer heritage (PDF, 383KB). Download a copy of the programme for the QHCN Symposium 2021 (PDF, 27.2MB), including links to recorded sessions.
QHCN was awarded Best Partnership 2021 by the Museums + Heritage Awards, find out more by following the link.