News
The inaugural Inclusive Transformation Network Symposium
In June, as part of the New Museum School Advanced Programme, RCMG co-organised and hosted the first symposium of the Inclusive Transformation Network, in partnership with Culture&. Bringing together our first cohort of students with 15 UK cultural partners, the 2 day event featured a stellar line up of speakers and facilitators including Hilary Carty (Clore Leadership), Errol Francis, Karis Morris-Brown (Black Cultural Archives), Jean Campbell, Kofi Agyeman-Duah and Anne-Marie Foster (Museum of London).
Errol Francis from Culture& commented: 'The New Museum School Advanced Programme at the University of Leicester is a step change in providing a new pipeline of diverse fresh talent for the UK heritage sector. With RCMG we have formed successful partnerships with heritage institutions in the vital task of diversifying the sector's workforce and programmes.'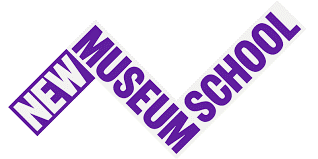 Design Archive at University of Leicester Archives and Special Collections
University of Leicester Archives and Special Collections are delighted to be working with Professor Suzanne Macleod and Peter Lester to acquire, appraise, catalogue and preserve archives of several design companies who have been instrumental in changing the experience of visitors to museums over the last 40 or so years:
'The collections we have received so far comprise physical and digital material – including models of prospective exhibitions or buildings, pitch and tender documents, correspondence, photographs, publicity material and newscuttings. Peter has catalogued the physical outputs of one company, Land Design, creating over 350 entries describing the documents created in the course of making pitches or successfully carrying out a project. The most well know of Land's work is probably the Playzone at the Millennium Dome, but they have also worked across the UK, in Europe and the Middle East, as have the other companies, giving this collection a real international flavour. We have also received the physical archive of Metaphor, including models which have been a challenge to box and store but are now safely housed – though some of the 'little people' have taken to lying down in the model galleries!
This is a project that we are just at the beginning of, and there is still a lot more work to do, including learning how to process large volume of digital material, which is a new step for the team. We are really grateful for the help we have received from Peter, Suzanne, and the company directors and staff so far, and hope that we will be able to report great progress in cataloguing the digital collections, and giving access to researchers.'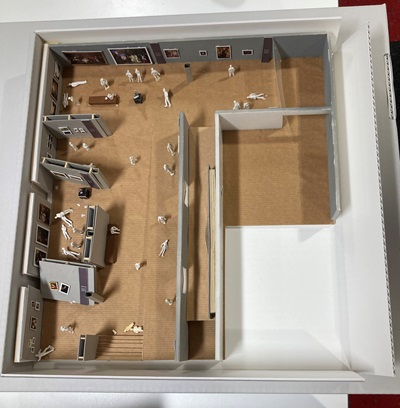 Call for Papers: Queer Heritage & Collections Network Symposium 2022
Submissions are open for the 2022 Queer Heritage & Collections Network Symposium to be held in the UK in Autumn 2022.

As museums and heritage organisations across the UK continue to develop LGBTQ+ themed programming, the Queer Heritage and Collections Network Symposium aims to act as a forum through which best-practice can evolve to meaningfully represent and advocate for queer communities.
Download the Call for Papers. Deadline for submissions: 15 August 2022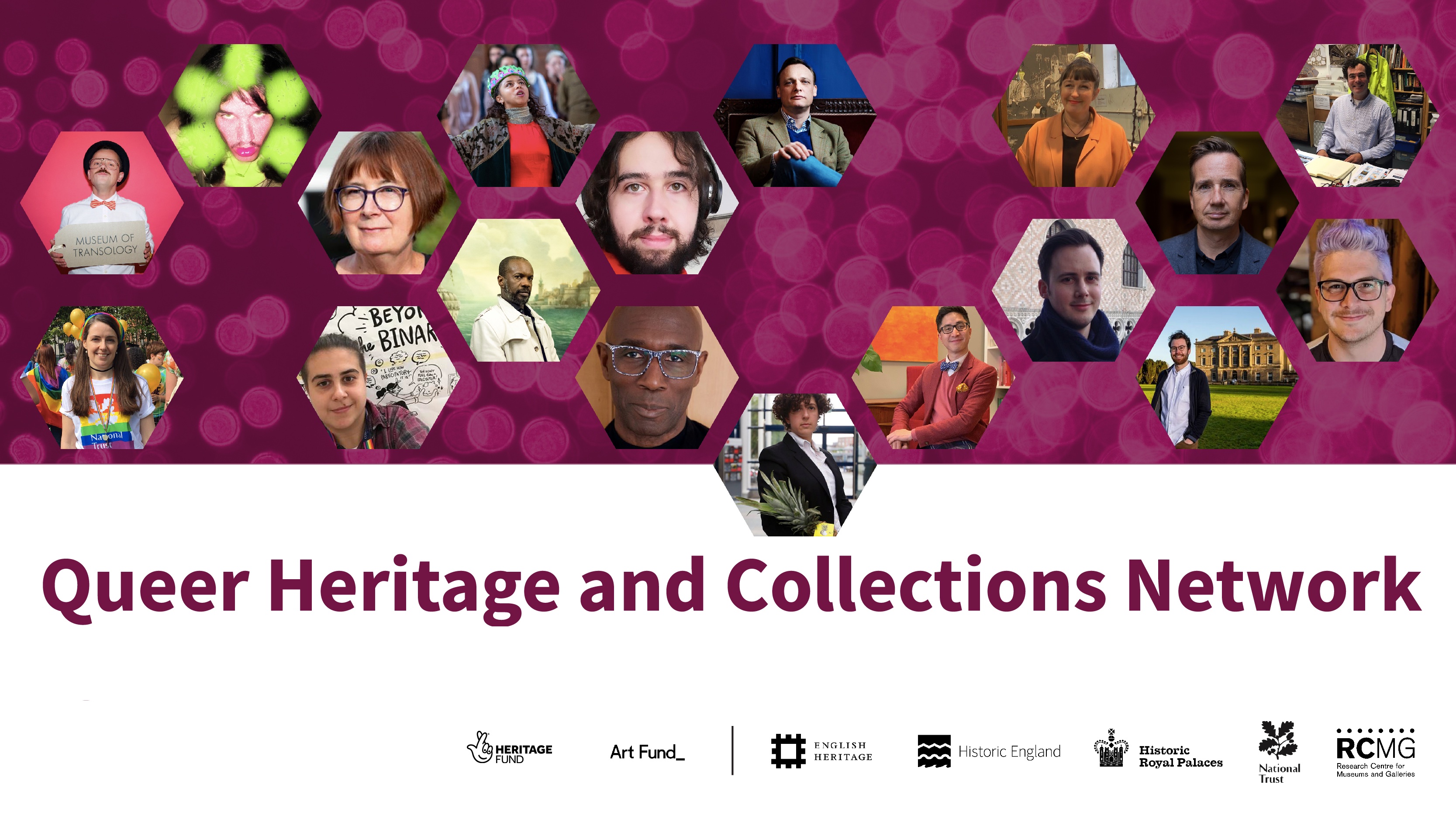 Call for Participants: Museums as spaces of care during crisis: engagement team responses to COVID-19 and its impact on staff
Dr Nuala Morse, researcher at RCMG, is looking for professionals who work in community engagement and outreach in museums, galleries and heritage to take part in an interview between June and September 2022 for a study that seeks to develop a better understanding of community engagement / outreach staff experience of working during lockdown (March 2020 to June 2021) and how this has impacted the perceptions and purpose of museum engagement work.
This research is a collaboration with GLAMCares, a support network for community engagement workers in galleries, libraries, archives and museums.
If you have any questions, would like further information, or would like an informal discussion before taking part, please contact Nuala at nuala.morse@leicester.ac.uk
Newsletter archive