Leicester Academy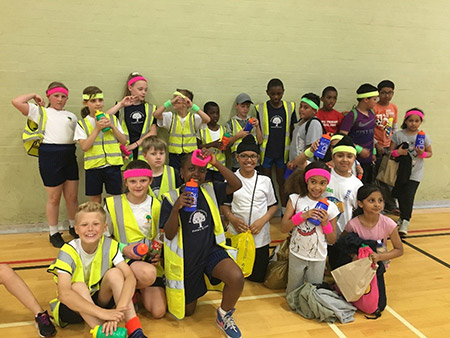 Sport is one of the great unifiers of society, something which should be available to everyone. Too often however, access to facilities, equipment and training, as well as immediately accessible role models (friends and family, rather than star athletes) skews sporting participation towards the more privileged sectors of society – just as higher education, for all the progress of recent years, still skews likewise.
Leicester Academy was a widening participation/outreach project developed and managed by the Sports and Active Life team at the University of Leicester, launched in 2016.
Leicester Academy was conceived with two laudable (and achievable) goals:
Enhance the employability of disadvantaged university students.
Raise the aspirations of disadvantaged school pupils.
The University's Widening Participation (WP) team identified seven existing Leicester students from disadvantaged backgrounds who would benefit from additional transferable skills and work experience. Under the watchful eye of the Sports and Active Life team, these seven students completed a UKCC-accredited multi-skills coaching course which gave them the expertise and confidence to lead sports teaching sessions in schools.