Health Matters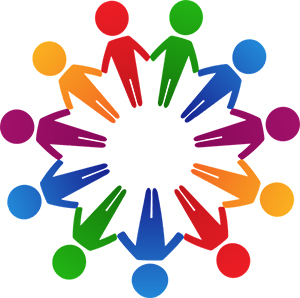 We're proud to be funded by the Edith Murphy Foundation to deliver the George Davies Centre Community Engagement Project, Health Matters. We think by bringing together students, clinicians, researchers, community support groups, patients groups and the public to promote discussions and debate, community engagement can tackle our society's biggest health challenges.
Being good neighbours
Rooms in the George Davies Centre are available for meetings and events to local community groups. Thanks to the generosity of the Edith Murphy Foundation, we are able to offer a discount to community groups with a health remit. Groups and organisations which have taken advantage of this venue provision include:
Somali Community Parents Association(SOCOPA)
Healthwatch Leicester
Leicester City PPG Forum
North Leicester CFR Scheme
Listening into Action (UHL)
Soroptimist International Leicester
The Leicester Association for Spina Bifida and Hydrocephalus (LASBAH)
Nutrition and Dietetics Service, University Hospitals Leicester
Leicester Ageing Together
Leicester City Clinical Commissioning Group
Giving World
Society of British Dental Nurses
Living without Abuse
Leicester Time to Change
Dawood Bohras/Leicester Diabetes Centre
North Leicester Community First Responders
Leicestershire Partnership Trust
Running health campaigns
Our health campaigns aim to improve our community's overall wellbeing, with particular focus on Mental Health and Wellbeing, and Respiratory Health and Wellbeing. Anyone and everyone is welcome to come to our free events.
Mental Health and Wellbeing
We work with the local community to deliver a diverse programme of events that provide a space for discussion around mental health and wellbeing. For a lot of people, talking about mental wellbeing is still a big challenge and is widely considered the hardest part of having ill mental health. As part of this campaign, we have set up a Support Services Directory, filled with links to websites from various local and national organisations.
Respiratory Health and Wellbeing
Our respiratory health campaign includes a rolling programme of activities and events in Leicester's green spaces throughout the summer months to promote a more active lifestyle. We work closely with local artists and performers to bring an aspect of creativity into our events.
The second part of this campaign involves 'hot topics' that focus on more specific respiratory health problems in our community - such as TB, asthma and COPD - as well as smoking cessation. We work closely with University researchers to provide fun events with an educational aspect, as well as highlighting ways and alternatives to live a healthier life.
Contact and further information
Queries about any aspect of Health Matters can be directed to EngageLifeSci@le.ac.uk