Martin Cullen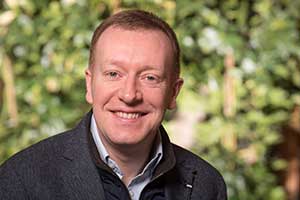 Martin is a Law Graduate who was the President of The Students' Union from 2005 - 2007.
He has been a member of the Alumni Association Committee since 2005, and was elected Chair of the Alumni Association at the AGM in June 2019.
In his role as Chair, Martin performs various duties including leading the work of the Alumni Association and its Committee, as well as liaising with the Senior Management of the University to ensure the Alumni voice is heard.
Martin is keen to develop as engaged and active alumni association/community as possible, so if you would like to know more about opportunities to get involved, or have any other questions, then please do contact him on alumni.chair@le.ac.uk
Outside of his Alumni duties, Martin an Entrepreneur working in the Midlands, with his main role being that of Managing Director of Rockstar Marketing Group Ltd, an events and marketing company he started in 2007. He is also a Director of a buy to let property company, Rockstar Property Group, as well as being involved with a number of local charities.
Martin lives in Leicester with his wife Sarah, and their recently arrived twin daughters Mia & Ava.