Lauren Bartlett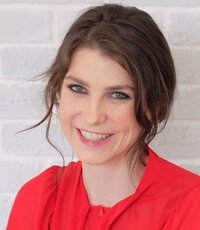 Lauren Bartlett is a strategic marketing and communications leader with over 15 years of experience growing brands, profits, and teams globally. Lauren currently leads marketing and communications in UK and Europe for New Zealand Trade & Enterprise.
Lauren previously led pan-Asian marketing, public relations strategies and investor engagement in Head of Marketing roles and as New Zealand's Trade Commissioner to Indonesia.
She also worked at TBWA/Whybin, developing high-profile marketing campaigns for Singapore Airlines, INSEAD, Standard Chartered Bank, and AIA Insurance.
Lauren was awarded Feature Writer of the Year at the New Zealand Newspaper Publishers' Association Awards and has been a finalist in the global Gartner Marketing and Communications awards.
She is a member of the UK Institute of Directors, a member and coach at the UK Chartered Institute of Marketing, and a guest lecturer at AUT University.
In her free time, Lauren is interested in entrepreneurship and innovation, having developed, and patented a new earring fastening technology.