Sophie Dale-Black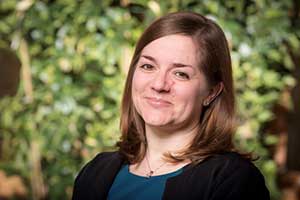 Dr Sophie Dale-Black is the British Business Bank's UK Network Director for the Midlands and the North of England, leading a team of senior managers in working with key organisations to help the Bank understand and overcome the challenges facing smaller businesses in their access to finance journey.
Sophie joined the British Business Bank from ICAEW, the Institute of Chartered Accountants in England and Wales, where she focused on transforming member engagement and local support services in her role as Midlands Regional Director.
A PhD-qualified scientist by training, Sophie previously worked at Innovate UK, the UK Government's innovation agency, where she worked across the UK in various roles supporting the growth of innovative businesses, including through a Chief of Staff style role supporting the Chief Executive, Deputy Chief Executive and Chair.
Prior to that, Sophie built her career in research and innovation management at Loughborough and Nottingham universities, following an initial postdoctoral research position at Newcastle University.
Sophie holds voluntary roles at the University of Leicester, a £300-million income research-intensive institution, as Trustee, Council Member and Member of the Nominations and Remuneration Committees. Sophie has also recently been appointed as Vice-Chair of Council.
Born in Leicestershire, Sophie also studied in the county, gaining a PhD in X-ray crystallography and a first class medicinal and pharmaceutical chemistry degree from Loughborough University.