Sophie Dale-Black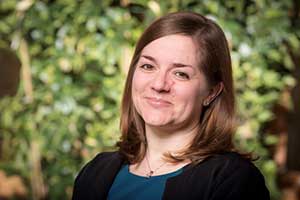 Dr Sophie Dale-Black is Regional Director for the Midlands at ICAEW, the Institute of Chartered Accountants in England and Wales. In this role, Sophie focuses on engaging ICAEW's more than 14,000 members in the Midlands region, and making close connections with regional stakeholders.
Sophie joined ICAEW in 2018 from Innovate UK, the UK Government's innovation agency, where she worked in various roles supporting the growth of innovative UK businesses. Initially joining as a healthcare innovation specialist, her work there culminated in building the Chief Executive's and Chair's Office in a Chief of Staff style role, where she focused on communications and strategic support at CEO and board levels.
Prior to joining Innovate UK, Sophie spent 10 years, initially as a postdoctoral researcher and then as a research facilitator and operations manager, at Newcastle University, the University of Nottingham and Loughborough University. Sophie has more than 70 peer-reviewed scientific publications.
With a PhD in chemistry and X-ray crystallography, Sophie's career has so far spanned business, academia and the public sector. She holds a breadth of experience in leadership, management, operations, communications and marketing, and a particular awareness of the needs of businesses in a variety of industrial sectors as they grow.