Jack Chambers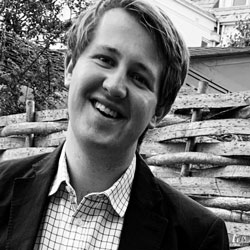 Jack joined the Council in September 2023.
After graduating from the University in 2015, Jack joined HM Treasury where he advised ministers and senior officials on a range of public policy issues, financial stability and public expenditure and value for money decisions.
Mostly recently, Jack lead HM Treasury's policy and spending approach to apprenticeships. Jack worked closely with the leaders of key UK businesses and the Department of Education to drive the uptake of apprenticeships and implement policy improvements.
After various roles at HM Treasury, Jack joined the Department for Transport as the Head of Rail Finance Policy. In this role, Jack provides financial advice on complex and novel commercial issues across passenger services rail contracts, while shaping the Department's financial policies in passenger rail.
The University had a profound impact on Jack's academic, professional and personal life having met his wife while at University. As a result, Jack is keen to contribute and support the University's impact on the lives of others.