Gary Dixon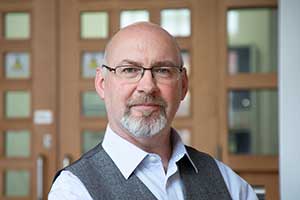 Gary Dixon trained as a Chartered Accountant with a major global firm following his 1987 graduation from the University of Leicester in Physics with Astrophysics. After gaining an MBA from Warwick Business School, he left the accountancy profession in 1994 and moved to work within financial services. He became the CFO of a small, diversified group and was primarily responsible for finance, regulation and governance of the group's banking, insurance, pension and fund management businesses.
In 2001 Gary formed a FSA compliance consultancy, Compliance Solutions, which he successfully grew (both organically and by acquisition) to be the market leader within the UK. Following the sale of this business in 2007 to a US listed company, Gary retired from full time work to spend time on his Non Executive Director (NED) roles. He joined Council in 2009 and currently serves as a member of the University Finance and Infrastructure Committee, the Nominations Committee and the Leicester Innovation Advisory Board.
When asked about his motivations for joining Council Gary said: "I am a commercial entrepreneur and knew that I had quite a lot of different experiences that may help shape the Council's thoughts in a different way to most of the members. My motivation was partly about giving something back as a graduate but also a genuine belief that my experience is pretty scarce, locally."