NHS 70th anniversary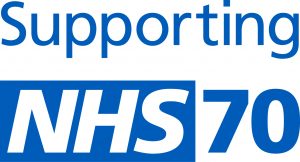 Join the University of Leicester and local NHS Trusts for a FREE family fun day celebrating the 70th anniversary of the National Health Service.
When: Saturday 7 July 2018, 11.00am-3.00pm

Where: University of Leicester campus

The official NHS70 celebration date is Thursday 5 July so we have arranged our event for the following Saturday to make sure that as many people as possible can attend. Come along and enjoy:
Musical performances
Health advice and checks
Children's activities
Science experiments
First aid demonstrations
Arts and crafts
Food and drink
Charity stalls
Table tennis (all day) and family cricket
And a Teddy Bears Clinic - a fun event that helps children understand what happens on a visit to the doctor
More details about what's on...
Free parking will be available in the Welford Road car-park. You are also welcome to cycle to this event; there are bicycle racks outside the Students' Union, underneath the Attenborough Tower and at many other locations across campus.
Entry is free, but we will ask visitors to donate whatever they like towards the two local NHS charities below.
It will help us plan the event if we have an idea of numbers attending so we encourage you to register your interest on Eventbrite.
For more information, please contact Dr Danni Benyon-Payne, dmrbp1@le.ac.uk