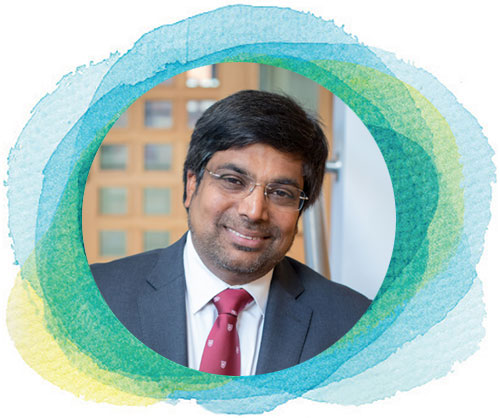 Welcome Citizens of Change
Welcome Citizens of Change
We are delighted you will be joining us this January, we have updated information for you following the Government announcement on 4th January 2021. In light of ongoing travel restrictions across the globe we have also significantly expanded the list of programmes offering remote study for teaching block one.
Whether you have arranged travel, are already in the UK, still overseas or are studying remotely, we are here to support you. Please keep an eye on your email inbox, as we will share important updates with you this way.
We understand these are trying times and here is a message from our Vice-Chancellor welcoming you to Leicester:
'You join Leicester at an historical epoch – the start of our centenary year. We were founded with a mission to create a better world. Our aim is to equip you with more than a degree – with the courage to question, the strength to change, and the passion to discover. As global citizens, you are the future – our hope for a better tomorrow. Above all, have a wonderful time at Leicester. Be yourself and express your individuality. We'll support you every step of the way. We want you to pursue the unknown, go beyond expectation and make a lasting impact. I wish you all the best with your endeavours.

Nishan Canagarajah
President and Vice-Chancellor
Citizens

of Change

Big congrats! You're now part of a unique community that's a force for good. If you want to pursue the unknown, go beyond expectation and make a lasting impact, this is the right place to be.
Your next steps
It won't be long before you're here with us in January. But before you set off on your exciting new journey, you need to make sure you're ready. Online registration. Check. Accommodation. Check. Let's get started.
Your community
Welcome to our vibrant, diverse community. Here, you can get to know some of our friendly faces on campus and chat away to some of our students.
Meet our students and staff
Josh Whittingham
Josh is a PhD student and PGR rep in the department of Neuroscience, Psychology and Behaviour.
Audrey Chan
Audrey is one of our health and wellbeing coordinators
Mia Nembhard
Mia is your Students' Union President for this year.
Jeff Shields
Jeff's leads a team that ensure our sporting facilities offer an excellent experience for everyone.
Your executive officers
Your new 2020/21 Students' Union executive officer team.
Nikita Lack
Nikita studies Chemistry with Forensic Science
Your arrival
Make yourself at home. Everyone is welcome. Here, you can get to grips with some of the important stuff like completing your registration, getting your ID card, and ignite, our exciting new way of online and on campus learning.
What to expect in January
Welcome Live
Get active. Get social. Get excited.
Welcome, your way
Your exciting journey as a Citizen of Change starts here with events to suit your style and preference.
Plan your activities
Your Students' Union
Share your voice, sample new experiences through our opportunities and events, and get support.
Discover the Students' Union