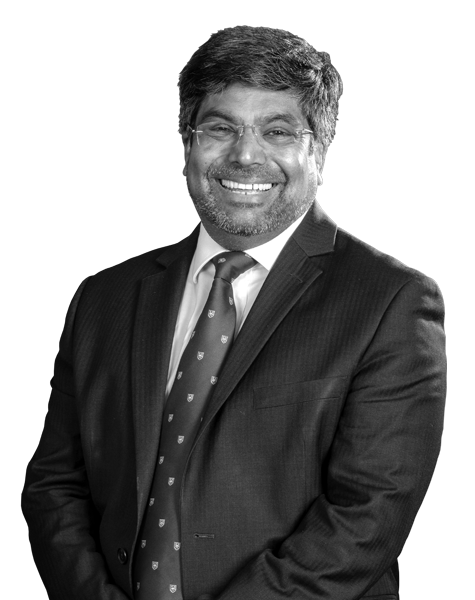 Welcome Citizens of Change
Welcome - I am delighted you will be joining us.
We were founded with a mission to create a better world. Our aim is to equip you with more than a degree – with the courage to question, the strength to change, and the passion to discover. As global citizens, you are the future – our hope for a better tomorrow. Above all, I hope you have a wonderful time at Leicester. Be yourself and express your individuality. We'll support you every step of the way. We want you to pursue the unknown, go beyond expectation and make a lasting impact. I wish you all the best with your endeavours in your academic and social life here.
You are now one of our Citizens of Change. Together we can make a difference. I look forward to meeting you soon.

Nishan Canagarajah
President and Vice-Chancellor
Your next steps
It won't be long before you're here with us. But before you set off on your exciting new journey, you need to make sure you're ready. Online registration. Check. Accommodation. Check. Let's get started.
Get ready for Leicester
Your community
Coming to university can feel scary but we're here to help. From academic support and peer mentors, to student societies and social events, there's lots going on to help you meet people and get the support you need to settle in.
Meet your community
Your arrival
Make yourself at home. Whether you're coming from a different country, or from just down the road, everyone is welcome. Here, you can get to grips with some of the important stuff like completing your registration and getting your ID card.
What to expect in Leicester
Advice for parents and guardians
Watching a child set off to university can be an emotional experience and we know you'll have lots of questions. Find out how we'll be supporting your child, alongside advice on how you can help them to prepare.
View advice and resources for parents
Your Students' Union
Share your voice, sample new experiences through our opportunities and events, and get support.
Discover the Students' Union