Research areas
Global Challenges Research Fund (GCRF) and other Official Development Assistance (ODA)-funded projects are designed to improve the lives of people living in chronic economic disadvantage across the world.
Our approach aligns to the UK Strategy for GCRF through our commitment to world-class research which is challenge-led and solutions focussed. Our strategic research themes align with the main areas identified in the UK Strategy for GCRF as follows:
Equitable access to sustainable development
To ensure that everyone across the globe has access to secure and resilient food, health and education systems:
Food safety and security

Health systems: processes and infrastructure

Communicable and non-communicable diseases

Environment and health
Sustainable economies and societies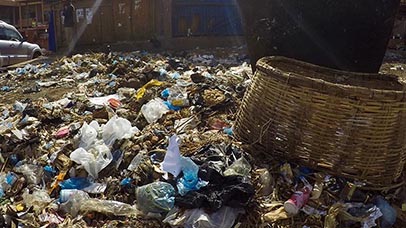 To foster sustainable livelihoods to create prosperous economies and societies:
Environment and natural resources for development

Resilience and sustainability

Cultural industries and cultural rights

Cultural heritage protection
Human rights, good governance and social justice
To ensure effective response to forced displacement and reduce conflict, poverty and inequality:
Cross-cutting
The following strategic research themes address challenges across all areas of the GCRF strategy:
Earth observation and space applications for development

Media and communication for development
The Nairobi Alliance
The Nairobi Alliance is a long-term partnership between the Universities of Leicester, Nairobi (Kenya), Malawi, Rwanda and Witwatersrand (South Africa) that builds on the strengths of each partner to address key global challenges, based on principles of equity, respect and empowerment.
The Nairobi Alliance Partners have been successful in securing collaborative externally-funded grants and have also received pump-prime funding through the University of Leicester's QR GCRF allocation (Research England) to help establish and develop partnerships.