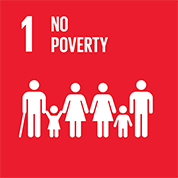 In any society subjected to war or violence, children are the innocent victims. Even if they are not injured themselves, the experience is understandably traumatic. In conflict zones, children's mental health is affected both directly – through witnessing violence and experiencing loss – and indirectly due to the impaired ability of parents to provide comfort and protection and the disruption of vital support networks.
In 2015, Professor Panos Vostanis from our Department of Neuroscience, Psychology and Behaviour launched the global World Awareness for Children in Trauma (WACIT) campaign. Its vision is to raise awareness on child mental health worldwide, and to establish ways of helping children who have suffered trauma and live in the most adverse life circumstances.
The WACIT programme is at the centre of the University of Leicester's official development assistance (ODA)-related research bids, part of the UK Government's focus to improve the economies of low-middle income countries.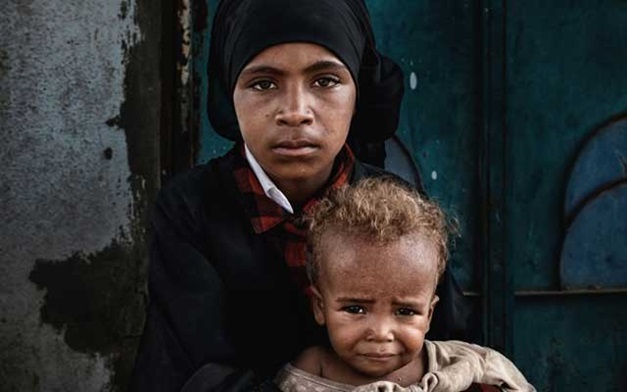 Many countries do not have child mental health policies or services; whilst others do not have legal frameworks on how to protect children most in need. No single country can provide all the answers and services required so an international perspective is central to our child mental health research strategy.
Over the past two years, Professor Vostanis has worked with volunteers and staff of NGOs, orphanages and other specialist centres in eight countries to develop a standardised approach which can be used with children who may have limited - or no - access to specialised trauma services.
This new model has six levels:
Safety and child protection
Nurturing environments
Building resilience through schools and communities
Applying the principles of therapeutic approaches in schools and other group settings
Trauma-focused interventions adapted for children
Use of limited mental health resources
In November 2015, Professor Vostanis launched an international Child Mental Health campaign with State Islamic University Jakarta. The programme focuses on promoting child wellbeing by integrating cultural diversity in schools and clinical/community settings. A training model was also implemented with volunteers and staff of NGOs in Jakarta to demonstrate how they can help children who have experienced trauma and how to establish sustainable support networks.
Since then he has visited eight countries across six continents in six weeks to further help with the development of a model to help children who have suffered from trauma and adversity. Professor Vostanis' world tour took in Greece, Turkey, Indonesia, Australia, the USA, Brazil, Kenya and Tanzania. In each location he developed child trauma workshops to promote awareness, safety and resilience-building for children while also participating in child-centred activities including sports and arts events.
In January 2019, Professor Vostanis was awarded additional funding through the University's Global Challenges Research Fund (GCRF) Global Impact Acceleration Account (GIAA) to accelerate the impact of his capacity-building programme to transform child mental health services in low- and middle-income countries.
The GIAA funding will be used to work with a range of stakeholders such as health, social care, education, non-governmental, community and religious leads in Kenya, Turkey, Brazil and South Africa who participated in Professor Vostanis' research programme last year. The aim will be to support these key individuals to embed skills developed as part of the research programme into their everyday practice to help vulnerable children.
This project is part of the University of Leicester's portfolio of Global Challenges Research Fund projects, carrying out cutting-edge research in partnership with local universities, policymakers and communities that addresses the challenges faced by countries experiencing chronic disadvantage. The University of Leicester was one of only ten institutions across the country commended by Research England for its GCRF strategy.