Professor Teela Sanders' research sits on the borders of criminology and sociology, exploring the inter-relationship between sexuality and socio-legal structures within the University of Leicester's School of Criminology.
In considering sex work, police and health practitioners have historically focused on 'the street' as the principal location where sex workers were based. However, in the 21st century the sex industry has changed enormously, and today most commercial sex work happens online.
Professor Sanders led the 'Beyond the Gaze' project, which broke new ground by examining the fundamental change from the street to the internet through the varied lenses of sex workers, customers, practitioners, police, policy makers and adult entertainment web platforms. The three-year, ESRC-funded study has produced some of the largest datasets in the world and has already generated two critically acclaimed books.
Among other topics, the research explored:
The diversity, characteristics and demographics of online sex workers compared with those in other sectors, such as street-based working.
Job satisfaction and the dis/advantages of working online.
Digitally facilitated crimes including doxing, harassment, stalking and unwanted contact (but also taking into consideration lower levels of physical violence).
Interventions around safety, health and wellbeing.
Police understanding of online sex work and the need for training, guidance and tools.
Transforming sex work regulations
Professor Sanders developed clear recommendations for the regulation of sex work both online and offline that have been directly adopted by practitioners, police and policymakers, notably in the National Police Chief Council Policing Guidance for Sex Work and Prostitution (2019). These recommendations were delivered through strategic partnerships and national working groups, as well as through regional meetings with Police and Crime Commissioners and through training decision-making practitioners and police.
Teela is currently working on a refresh of the NPCC guidance for 2022 and leads an 'Improving Safety' working group to deliver information directly to frontline police officers.
Supporting the health and wellbeing of sex workers
The evidence gathered from Beyond the Gaze directly influenced how health and wellbeing practitioners engage with the online sex work community. A total of 54 training sessions have been delivered to 450 professionals since 2016, and individual consultancy provided to 28 projects across the UK and Ireland, advising on digital strategies. In 2020, requests for interventions and guidance to respond specifically to the challenges posed by COVID-19 have been prolific, with over 30 projects benefiting from direct guidance. As a result, working practices have changed, from no clear digital strategy, to designing and implementing a bespoke digital strategy that directly addresses the local needs of sex workers.
Improving policy and practice
Sanders is working with an international team of researchers and peers on a large scale project on sexual violence in sex working populations to produce evidence intended to improve the criminal justice response for sex workers. More information can be found here.
Sanders is working with the Revenge Porn Helpline to deliver evidence based practice to develop a new service for commercial sexual content producers who encounter image abuse and mis-use of their content.
National Ugly Mugs (NUM) is the UK's leading crime prevention organisation for sex workers, providing access to justice and protection for sex workers who are often targeted by dangerous individuals who are sometimes serial sexual predators who pose a risk to the public as a whole.
Beyond the Gaze influenced the operational focus of NUM. NUM took the national lead in educating police and practitioners, and improving policy and practice of online sex work. In partnership with NUM, training sessions have been delivered to 336 police officers across 16 forces and practitioners in England and Wales.
Professor Sanders' team designed and introduced a sector-wide Practitioner Forum to connect the professionals who support sex workers, including sexual violence advisers, victim case workers, trainers, community development workers and outreach workers. This enabled an improvement in the quality of evidence-based decision-making and practice development across the working practices, regulation and public understanding of online sex work.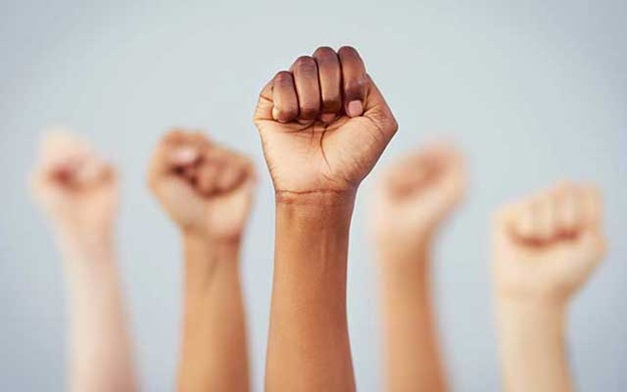 Many of the policies put into place to manage the COVID-19 pandemic have created severe, life-threatening challenges to marginalised communities around the world.
Exploring the impact of COVID-19 on Kenya's sex workers
Professor Sanders' far-reaching research supports sex workers around the world, including the specific issues arising from the COVID-19 outbreak. Many of the policies put into place to manage the pandemic have created severe, life-threatening challenges to marginalised communities around the world. Professor Sanders has been exploring the impact of the virus and its management on female sex workers in Kenya.
Through her Nairobi-based partner organisation, the Bar Hostesses Empowerment and Support Project (BHESP), it has come to light that many of the Kenyan Government's restrictions designed to contain the outbreak are creating conditions that are adversely affecting the sex worker community.
These measures include a night curfew, closure of all public spaces including bars and clubs, universities and shops. Health facilities have been drastically reduced and transport prices have been increased dramatically, reducing access to essential services. These changes, which were introduced without notice, had an immediate and intense impact on sex workers which has led to greater exposure to danger and risk.
Professor Sanders is documenting the effects of these changes as well as developing a practical tool for sex workers in Nairobi to deliver health care during the movement restrictions. Her project will record sex workers' experiences, document local practitioners' attempts to deliver services and will collate strategic policy responses.
This project is part of the University of Leicester's portfolio of Global Challenges Research Fund projects, carrying out cutting-edge research in partnership with local universities, policymakers and communities that addresses the challenges faced by countries experiencing chronic disadvantage. The University of Leicester was one of only ten institutions across the country commended by Research England for its GCRF strategy.