About GCRF at Leicester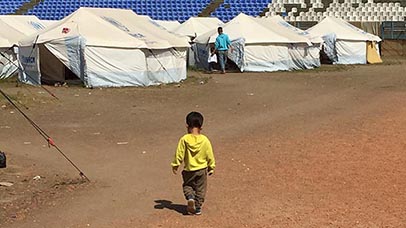 From tackling COVID-19 and its effects on communities around the world, to fighting tuberculosis in South Africa, to using forensic DNA to bring justice for sexual abuse victims in Kenya, or improving child mental health in Turkey, we are strongly committed to driving forward and delivering development-related, challenge-led research.
With over £8 million Global Challenges Research Fund (GCRF) funding awarded to date, our collaborative research is improving lives in countries and territories around the world that are eligible to receive Official Development Assistance.
Our world-leading experts are working in partnership with local universities, policymakers and communities to ensure our research is making a difference in the areas that need it most.
GCRF forms part of the UK's Official Development Assistance commitment to promote the economic development and welfare of developing countries and to address the UN's Global Goals for Sustainable Development. An investment of £1.5 billion by the UK government to GCRF will enable cutting-edge research and innovation to address the challenges faced by communities living in chronic economic disadvantage.
Find out more about the GCRF research undertaken by academics at the University of Leicester.