Student societies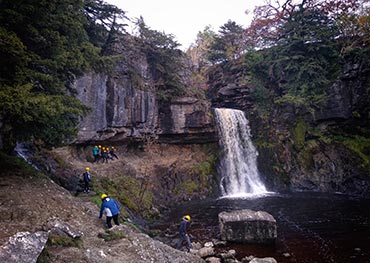 Leicester offers many opportunities for you to get involved in activities outside of study and joining societies is a great way of meeting like-minded people, having fun and trying something new.
P C Sylvester Bradley (PCSB) Geological Society
Our Peter Colley Sylvester Bradley (PCSB) student society, which recently won the University's Academic Group of the Year award, organises many events - including regular talks by external speakers and field trips (recently to Ingleton, the Yorkshire Coast, Wales, the Lake District, mine visits and the Natural History Museum). The society also organises the Annual Ball, as well as parties and barbecues.
Our PCSB Society comprises undergraduates, postgraduates and staff and serves as a key line of communication between the students and the School. We, along with our sub-societies, hold weekly talks given by academics and professionals from industry. This provides stimulating insight into current research and shows a wider range of opportunities geology has to offer. Along with these talks, we organise field trips to places of interest such as Ingleton and Snowdonia, as well as social events throughout the year such as our annual Geology Ball.
Other societies in Geology
The Applied and Environmental Student Society (Society of Economic Geologists) and the Palaeobiology Society both organise field trips, social events and talks by external speakers.
A Geophysical Student Society, affiliated to the American Association of Petroleum Geologists and the Society of Exploration Geophysicists, also has a regular talk programme, runs a specialist geophysics library, monitors 'Vardyquakes' and works with local schools to promote seismology.
University student groups
The University has over 250 student groups. Find out more about our groups which cover a wide range of interests from Hiking to Baking, Big Band, Street Dance and Re-Enactment.