Scholarships and prizes
We offer a number of scholarships and prizes to support your studies.
Aggregate Industries and Carl Zeiss Microscopy Bursary Schemes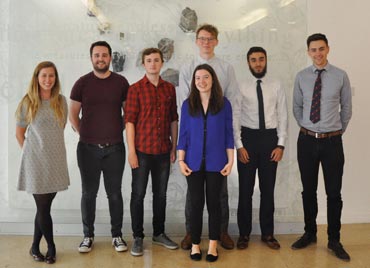 We run career-track bursary schemes with these companies that are exclusively for our Geology undergraduates. These schemes involve work experience and fourth-year project work with the company, with bursaries to students totalling up to £13,000 per year.
Academic prizes
We offer competitive prizes and awards in each year for academic achievement and overall performance. In addition, students have won bursaries for volcanology and mineral deposit field courses in North and South America based on their excellent fieldwork skills, and have been awarded University travel bursaries for extra-curricular overseas visits. We also offer Holloway Bursaries for those interested in developing their skills in geological outreach.
Scholarships
The University offers a generous package of scholarships based on academic performance and background. Music and sport scholarships are also available.