Cathy Ellis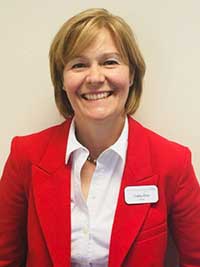 Cathy joined the University Council in 2017 and is a member of the Finance and Infrastructure Committee.
Cathy has a BCom business degree from the University of Birmingham and an MBA from Lancaster University. After qualifying as a Chartered Accountant with Price Waterhouse in Leicester, Cathy joined Bass Brewers (now Molson Coors) where she gained broad commercial experience in senior roles in Finance, Strategic Planning, Procurement and Human Resources.
From 2015 to 2023 Cathy was Chair of Leicestershire Partnership NHS Trust (LPT), which provides mental health, learning disability and community services for adults and children across Leicester, Leicestershire and Rutland. LPT works closely with the University of Leicester medical school to conduct research and provide placements to students during their degree programmes. Prior to this she was Chair of the Leicester, Leicestershire and Rutland NHS Primary Care Trust which commissioned patient care in acute hospitals, community services, GP surgeries and Prison healthcare.