Events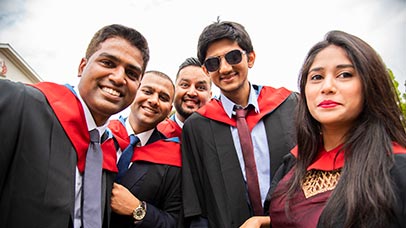 You have access to a range of exclusive events arranged by the University of Leicester and your fellow alumni. Events are open to all alumni: groups and individuals, those who graduated many years ago or recently; you are all welcome at any one of our events.
As an alum you are invited to attend our events all year round. We aim to make any alumni visiting campus feel comfortable and are aware that the site may look different to the last time you visited. Our interactive map (flash) of the University of Leicester enables you to see each building on campus. Detailed information about the accessibility of each building can be found on the Disabled Go website.
Sign up to receive communications from us.
Upcoming events
Festival of Change
Since launching the Festival of Change in October 2020, over 1300 alumni from 28 countries have joined us for a Festival of Change event. With 91% of alumni saying that they would recommend the event to a friend, we want to let you know about our programme of exciting events we have coming up. Details subject to change.
To hear about when bookings open, ensure you are on our mailing list.
Thursday 9 February 2023
Online, 6.00pm - 7.00pm UK time
Allison Goodall
The Research Excellence Framework (REF) Process
Thursday 8 March 2023
Online. 6.00pm - 7.00pm UK time
Sandya Narayanswami
Title TBC
Thursday 13 April 2023
Online, 6.00pm - 7.00pm UK time
Sam Howell
Crypto Currency
Thursday 15 June 2023
Online, 6.00pm - 7.00pm UK time
Dr Marta Mangiarulo
Freedom of speech and local democracy: new challenges and opportunities (remember the Handforth Parish Council meeting?)
Thursday 10 August 2023
Online, 6.00pm - 7.00pm UK time
Renat Bekturov
Title TBC
Thursday 12 October 2023
Online, 6.00pm - 7.00pm UK time
Dr Sandy Kilpatrick
Fuels, Plastics and Vodka Martinis: How Chemists Seek To Turn Captured Carbon Into Useful Products
Alumni Awards Dinner
We are hosting the Alumni Awards Dinner, our annual alumni dinner, on Thursday 18 May 2023 in the City of London. The evening will be an opportunity for alumni to come together and celebrate university and alumni achievements, recognise our Alumni Award winners, and thank alumni for their valued contributions to business, research and society. Alumni will be able to reminisce and network in a truly iconic location. Guests will enjoy a drinks reception, three-course meal, after dinner disco, our special guest speaker, as well as celebrating our Alumni Award winners.
Venue
One Great George Street. 1 Great George St, London SW1P 3AA.
Date
Thursday 18 May 2023, 6.00pm till late.
For sponsorship opportunities, please email km423@le.ac.uk.
Alumni and friends day
Visit your campus with friends and family for a day of free activities aimed purely at Alumni.
Venue
University of Leicester campus.
Date
Saturday 30 September 2023 (TBC).
Alumni annual meeting
Led by the Alumni Association Committee, the Alumni meeting will provide a space for all alumni to share their views, which will ultimately help us to continue to support our global alumni community in the best way possible. You will also hear about alumni activities that have taken place across the last year, as well as future news and events that are on the horizon over the next 12 months.
Venue
Date
Alumni Christmas quiz
Dust off your Christmas jumper and join us on campus or online as we kick off the festive season with Christmas quizzes, carols and canapés!
Venue
Date
Thursday 30 November 2023 (TBC)