The University of Leicester to take part in ERA 2 Initiative
The School of Chemistry and the Materials Centre is taking part in a major new £250M Government initiative seeking to build the next generation of energy technologies in the Midlands.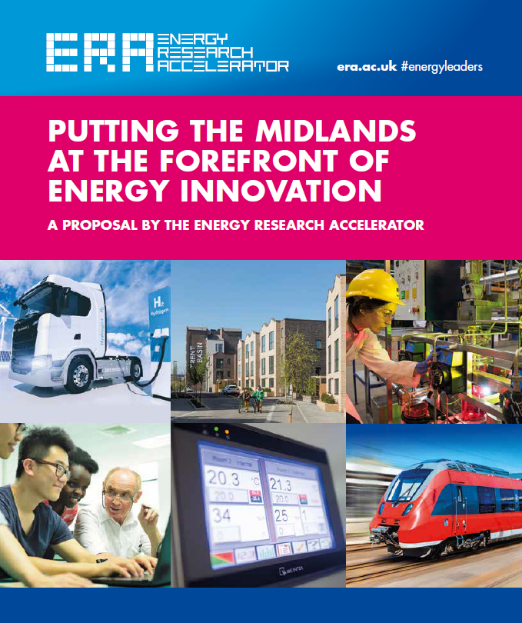 The Energy Research Accelerator (ERA) was established in 2016 as the UK's first cross-discipline energy research hub, bringing together over 1,400 researchers from across the Midlands with the aim of supporting the low-carbon transformation of the regions' energy infrastructure, providing technical input to energy policy developments, and fostering knowledge exchange between partners within the sector.
The first phase which ran from 2016 - 2020 focused on three themes; Thermal Energy, Geo-Energy, and Internal Storage. During this time the initiative has had high impact success, contributing to the development of key large-scale demonstrator facilities, supporting small and medium-sized enterprises through the delivery of ERDF projects worth over £50M, and implementing skills development programmes for midlands-based PhD students and Post-Doctoral Researchers.
Following the great success of the initial phase, ERA is now launching its second, 5 year phase in which the University of Leicester School of Chemistry will continue to develop alternative energy sources by working on advancing the safety and performance of cell materials and chemistries. This includes the development of novel electrolyte technologies to implement the aluminium rechargeable cell and also developing novel methods for recycling and recovery of critical raw materials from spent cells.