Saleem Arif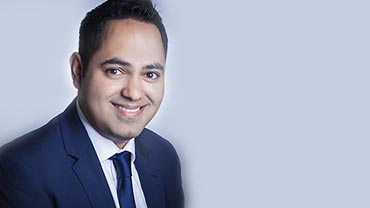 Saleem Arif is a successful entrepreneur and graduate from the London Business School (LBS) where he was awarded 'Entrepreneur of the Year' in 2011. Following this, Saleem was selected to be one of ULSB' 'Entrepreneurs in Residence'. He is currently Chairman of ReviewSolicitors.
Saleem's first venture was whilst he was as an undergraduate student when he launched a magazine publishing company. Saleem said: "Starting with a £20 initial investment, the business snowballed to become one of the largest recruitment magazines in the UK. I really want to encourage young people to realise, like I did, the assets they have, that others don't, and to make the most of them".
In 2018 Saleem was appointed to the Small Business Charter Management Board. Find out more about his role.
Saleem is experienced across a range of business planning, but has a particular focus in the following areas:
Legal
Property
Recruitment
Financial Services