Let's Talk about Health!
Freya Tyrer - PhD Student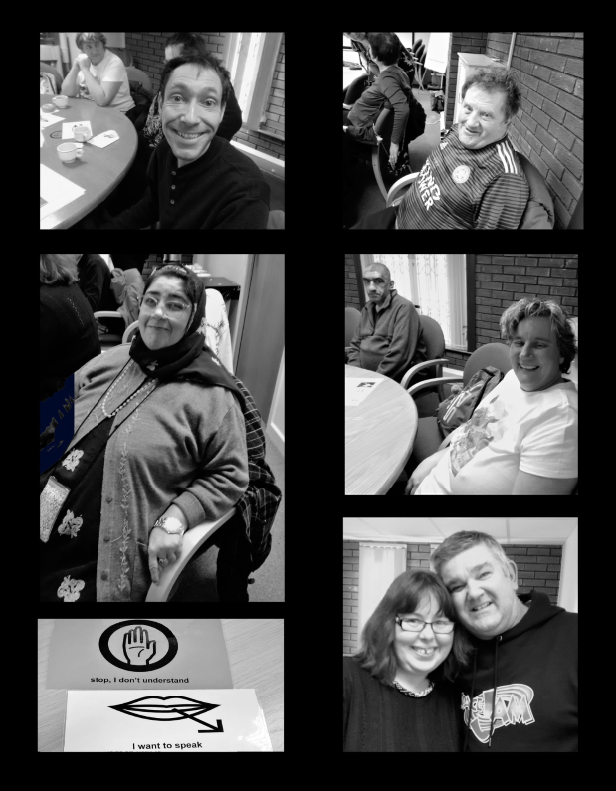 This collage of photographs was taken at my visit to Leicester's "Talk & Listen" group in February 2020.
The group is for adults with learning disabilities who meet regularly to socialise and talk about health-related issues. They helped me with my PhD project by telling me about their experiences when visiting the GP and going into hospital. On the bottom left of the image, you can see the cards used by the group to facilitate their discussions.