Student blog: Year in Industry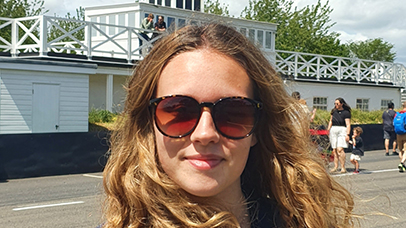 Hi! My name is Rosie and I am a 3rd year Chemistry student on the MChem with a Year in Industry course.
I have been studying at the University of Leicester for 2 years now and I am currently on placement at Infineum in Milton Hill. I am from Swindon in Wiltshire and in my spare time I enjoy exploring different parts of the UK via foot, car and motorbike, with the NC500 in Scotland being my favourite trip so far. The purpose of this blog is to allow you to gain an insight into what undertaking an industrial placement is like, and the highs and lows as I experience them throughout the year.
August: Getting started
September: Safely navigating the second month
October: Will you start the fans please!
November: Going with the flow
December: Inspiration from Obama
January: A testing time
February to April: Baking, busyness, and business as usual
May and June: To infineum and beyond