Conferences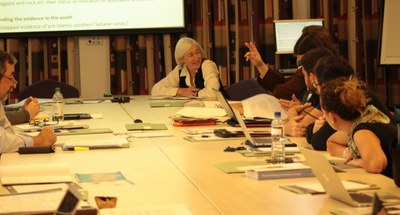 The Trans-Sahara Project's four research themes form the basis for two double-themed conferences which focused in April 2014 on:
These were followed in April 2015 by focuses on:
For each theme, explicit comparisons and contrasts are being sought with contemporary societies in the Maghreb, Mediterranean hinterland, Nile Valley, Egyptian Western Desert, Sudan and Sahel (Chad Basin and Niger river zone of West Africa) and with subsequent activity in the Islamic era. What we have identified so far is that there was a higher level of pre-Islamic interconnectivity across the Sahara than has been recognised in the past, but that there is a major task ahead to tease out where and when those connections were made and how things changed over time. There are potentially profound implications for archaeologists and historians of all the sub-regions of the Trans-Saharan world.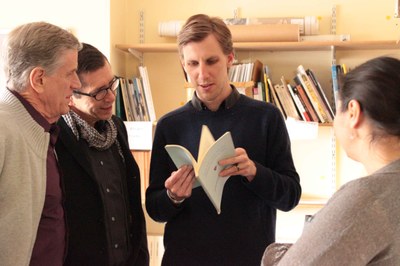 The overall themes of the Trans-SAHARA project go considerably beyond the fieldwork we have been doing on the archaeology and history of the Libyan central Sahara and a key overall objective of the project is to involve other researchers at the forefront of investigating the same themes and issues in neighbouring regions to enter into a dialogue with us and with each other. It is our intention to keep the size of the conferences small, to facilitate high level and intense discussion.
The proceedings of the conferences will form the backbone of four correspondingly themed volumes to published through Cambridge University Press.
Learn more