Urbanisation and State Formation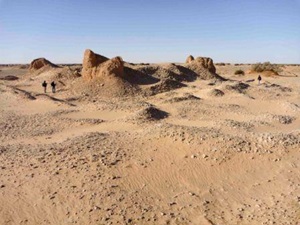 Drawing on a large dossier of satellite imagery and aerial photography and a programme of radiocarbon dates, we are collating archaeological evidence of ancient settlements and field-systems in the Sahara. As well as creating a catalogue for future archaeological research we are using these data to model population and land-use dynamics in the Garamantian and Islamic periods.
For more on this subject, see the report on our 2015 conference on Urbanisation and State Formation.