Digital Services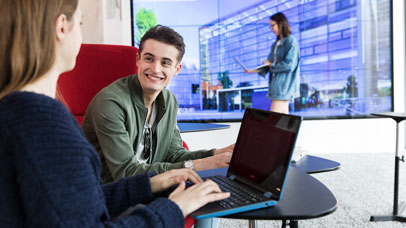 We are responsible for sustainable provision of core IT infrastructure and application services across the University. We aim to create a digital campus in which students and staff can be as creative and productive as possible as they learn, teach, undertake research and run the organisation.
Digital Services consists of:
Digital solutions teams - focus on the design, building and innovation of new services and facilities.
Service delivery teams - run, maintain and optimise digital services and facilities.
Key people
Alison Phillips - Director of Digital Solutions, Digital Services
Chris Tilbury - Director of IT Operations, Digital Services
Shika Patel - Personal Assistant
sp540@leicester.ac.uk
+44 (0)116 252 2381
Contact
ithelp@leicester.ac.uk
+44 (0)116 252 2253
Visit the Digital Services website (log-in required).