Registrar and Secretary's Office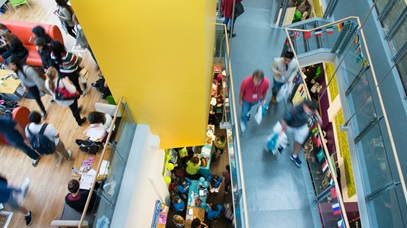 The Registrar and Secretary's Office is home to the University's academic-related professional services functions and the University's governance function.
We enable the academic mission of the University by directly supporting researchers, educators and students. We shape strategy and policy and we ensure the good governance of the University. This area includes our Student and Academic Services, Library and Learning Services, and Planning, Legal and Governance Services.
The Division is led by Registrar and Secretary, Geoff Green.
Student and Academic Services
Planning, Legal and Governance Services
Library and Learning Services
Research and Enterprise
College Professional Services