Human Resources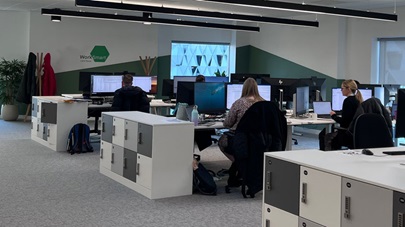 We provide advice, support and guidance for University managers and staff on all aspects of employment. The Division includes: HR Generalist, Recruitment, Business Support, Organisational Development, Staff Health and Wellbeing, Occupational Health and Equity, Diversity and Inclusion. The University has a 5 year People Strategy, 2022 – 2027 which sets out five interconnected strategic aims:
Attracting and recruiting talent: To be an employer of choice, an organisation with international reach, a fully inclusive culture that supports operational excellence and high performance, to enable the University to excel in research-inspired education and world-changing research.
People and organisational culture: To provide solutions to support organisational change, improve staff engagement, develop colleagues and deliver effective leadership development for our people as Citizens of Change.
Recognition and reward: To have processes in place to appropriately recognise and reward all grades and staff groups in a fair, consistent, timely and transparent way.
Inclusivity: To be an inclusive place of work and research, enabled by a culture of dignity and respect, where our people reflect our diverse student body and our wider local community.
Health and wellbeing: To have a holistic approach to staff health and wellbeing with the aim to be a sector leader in our approach, that is evidence based and informed by staff collaboration.
Senior Leadership Team
Emma Stevens - Director of Human Resources
Dr Angie Pears - Associate Director of EDI, Risk, Planning and Budget
Clare Haynes - Assistant Director of Human Resources (Professional Services)
Nerys Bradley - Assistant Director of Human Resources (Academic)
Nicola Junkin - Assistant Director of Staff Health and Wellbeing and Organisational Development
Contact
Juliet Allen – PA to the Director of Human Resources
jca29@leicester.ac.uk
Recruitment advice and information
General HR advice and information
Staff health and wellbeing
Organisational Development
Address
Division of Human Resources
University of Leicester
University Road
Leicester
LE1 7RH
As HR colleagues are now part of the WorkSmart model, communication should be emailed, wherever possible.