Cheryl Davenport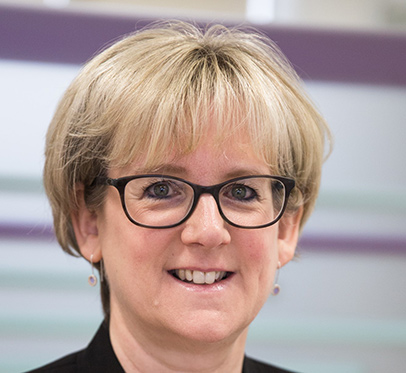 Cheryl Davenport has 30 years' experience in the public sector, specialising in working across health and local government. Originally an NHS graduate management trainee, during the early part of her career she was the business manager for clinical services such as pharmacy, physiotherapy, anaesthetics and ITU, in hospitals in Norfolk, Derbyshire, and Tyne and Wear.
Between 1999 and 2005 she worked as a senior health care consultant at PricewaterhouseCoopers in Newcastle and then abroad, as the Executive Director for the Massachusetts Psychiatric Society, where she was appointed Chair of the American Psychiatric Association's Executive Director's Network.
Returning to the UK she held several Director roles in the NHS in the East Midlands with portfolios spanning strategy, policy, commissioning, and business development, working in a Strategic Health Authority, a Primary Care Trust and a Community and Mental Health Trust. In 2014 she was jointly appointed as Leicestershire's Director of Health and Care Integration, a shared leadership role across the county council and county CCGs, where she directed the planning and implementation of Leicestershire's (£60m) Better Care Fund, a multiagency transformation programme across health, care and housing.
In May 2020, Cheryl took the helm as Managing Director of the East of England Local Government Association (EELGA), a politically led membership organisation supporting the leadership teams of 50 local authorities within Norfolk, Suffolk, Cambridgeshire, Bedfordshire, Hertfordshire and Essex. EELGA promotes the voice of the local government sector, coordinates the sector's strategic priorities and networks, shares intelligence and best practice, and leads liaison and partnership working with other regional and national organisations, including central government departments, the NHS, LEPs and strategic transport bodies. EELGA is currently coordinating the sector's regional response to Covid-19 and developing the region's approach to economic recovery, infrastructure and growth.
Cheryl has a BA (University of East Anglia) and MA (University of Leicester), both in English Literature. She is an Honorary Professor of Health and Life Sciences at De Montfort University.