Georgia Bekyra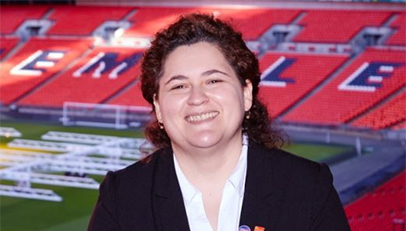 Georgia Bekyra is an experienced marketing and operations specialist with a track record of planning and delivering major national and international events, such as the World Athletics Championships 'London 2017', the World Indoor Athletics Championships 'Birmingham 2018', the Rugby World Cup 'England 2015' and many more Diamond League events, as well as some of the biggest live concerts in recent years (Beyonce, Rolling Stones, Robbie Williams, Depeche Mode, Foo Fighters, etc.).
Georgia was a member of the team that won the award for the 'Outstanding Team Contribution' at the International Sports Event Management Awards for the delivery of the 2013 Anniversary Games, as well as the team that achieved a Guinness World Record for most tickets sold at a World Athletics Championship in 2017.
She has a marketing academic background, graduating from the University of Leicester with a masters degree.
Georgia's expertise lies mainly within marketing and operational delivery and in particular:
Event management
Project management
Stakeholder management
Leadership and management