Graduate testimonials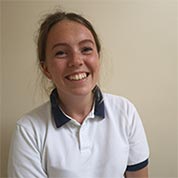 "I loved my experience at the University of Leicester studying physiotherapy. The environment to work and study in is really friendly and supportive. The resources for learning you have access to are amazing, from the equipment in the movement analysis lab to the knowledge and experience of the expert teaching staff. There are also lots of great additional opportunities associated with the physiotherapy course, like undertaking secondary research projects alongside the lecturers and contributing to the physiotherapy society committee. My Leicester experience put me in a really good standing for my first job working as rotational band 5."
- Olivia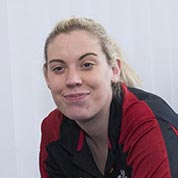 "Since graduating in 2012 from the Leicester Physiotherapy campus, I haven't looked back. I've enjoyed a career beginning as a rotational NHS physiotherapist, before moving into professional sport working with the Bridgend Ravens, Ospreys and the Welsh Rugby Union. I went on to study an MSc and now work as a Lecturer in Physiotherapy at Cardiff University alongside my work in professional Rugby. The excellent teaching I received at Leicester not only gave me the skills and knowledge to launch me into a rewarding career as a physiotherapist, but also gave me the confidence to accept a lecturer role and inspire future physiotherapy careers. The facilities were excellent and the teaching staff were passionate, supportive and progressive. Having now moved into teaching myself I can really appreciate the hard work put in by the staff day in, day out. I'd highly recommend the Leicester University BSc in Physiotherapy, and the university itself, to any budding physiotherapists out there."
- Natalie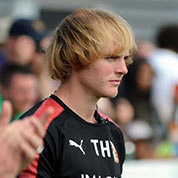 "The course helped me to develop many skills both in terms of clinical ability, life and management skills. The teaching through the course enabled me to leave with strong clinical reasoning and an understanding of research methods to formulate my own treatment plans. The variety of placements in the NHS and private sectors enhance the courses reputation. I acknowledge the staff and facilities as giving me the foundations to launch a career in professional sport."
- Tom, Head Physiotherapist at Swindon Town Football Club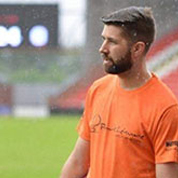 "I graduated from the Leicester campus back in 2010. The course had a really personal feel with the lecturers being both knowledgeable and approachable. I managed to gain my first Physiotherapy role following a placement set up by the University and haven't looked back since. I completed my band 5 rotations over a couple of years before concentrating on gaining more experience in the musculoskeletal field. I obtained my first job in sports in 2014 and I am now Head Physiotherapist with a professional sports team. My dream job when starting University!"
- Jonathon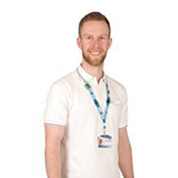 "The Leicester campus Physiotherapy course was the best decision I made after 6th form and the first step towards a successful career. Both the site and lecturers were fantastic providing optimum facilities and the highest quality teaching. The opportunity to learn from lecturers who are currently working in both academia and clinical work was a brilliant bonus. Since qualifying I have stayed local and worked in both Leicestershire trusts which has strong links with the university and I maintain contact with a number of lecturers. I would highly recommend to anyone looking for a top quality Physiotherapy degree."
- Jack