Physiotherapy student society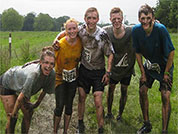 The Physiotherapy society was formed in 2013 for all students studying the BSc Physiotherapy course at the University of Leicester campus.
Throughout the year we organise both academic and social events aiming to bring the year groups together and further academic development. We organise extra-curricular courses to ensure everyone graduates as the best possible physiotherapist. We are planning a Taping course, First-aid and Soft-tissue massage.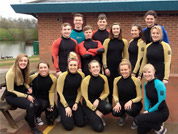 Alongside this we plan regular social events to make sure everyone has the best possible university experience! Our main event is a summer ball which everyone looks forward too; however we are also planning a Halloween and Christmas event! The committee aim to be the students voice when communicating with lecturers and external course leaders, as well as providing signposting for pastoral support needs.
We are a very small, close-knit group of students, keen to share experiences and help each-other towards graduation. Joining this society is the best way to form close friendships and get the very best out of your degree!