People
The Management Team
The Management Team has the primary responsibility for the delivery and project monitoring of the LD3 project portfolio, for the overall financial management of the IAA schemes and management of resources within the LD3 Research Team.
Professor Don J.L. Jones - Co-director
Learn more about Professor Jones
Professor Jacqui Shaw - Co-director
Learn more about Professor Shaw
Professor Chris Brightling - Co-director
NIHR Senior Investigator and Clinical Professor in Respiratory Medicine
Fellow of the Academy of Medical Sciences and NIHR Senior Investigator
Respiratory Theme Lead for Leicester NIHR-Biomedical Research Centre co-ordinates the MRC Molecular Pathology Node EMBER and is the Respiratory lead for the IMI 3TR.
National lead for the post-COVID consortium PHOSP-COVID and local research lead for the COVID-19 pandemic.
Learn more about Professor Brightling
Dr Lynne Howells - LD3 Manager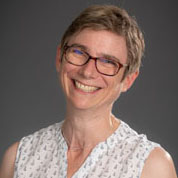 Lynne joined the LD3 management team on 1 August 2022. She will work with LD3 Directors to ensure the delivery of the MRC Confidence in Concept (CiC) and Impact Acceleration Accounts (IAA) schemes. Our key aim is to build on our strengths, adopting and supporting translation of innovative treatments, diagnostics and technologies, driving both academic collaboration and commercial opportunity.
Lynne obtained her PhD studying the mechanisms of action of anti-cancer agents at the University of Leicester. Her subsequent oncology-based research at the MRC Toxicology Unit, Department of Cancer Studies, and latterly, the Leicester Cancer Research Centre, has focussed on mechanism-driven in vitro cell signalling methodologies, in vivo pharmacokinetics, ex vivo patient-derived models, method validation, quality management and design and set-up of clinical trials. For the last 15 years, Lynne has had an active role in the Cancer Research UK/NIHR Experimental Cancer Medicine Centre (ECMC) Network, facilitating and managing translational research across the Leicester Cancer Research Centre, working closely with academic and University Hospitals of Leicester (UHL) colleagues, Hope Cancer Trials Centre, Patient and Carer Groups, and ECMC network partners.
Dr Carl Edwards - Commercial Manager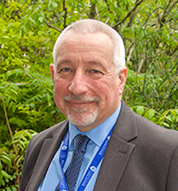 Carl Joined IPH as Commercial Manager in January 2018 and became LD3 manager in December 2020. He is responsible for engaging with commercial partners and facilitating industry led research collaborations in precision medicine. He is also providing IP and commercialisation advice to IPH members, assisting in building a broad base of collaborations for LMPI. Carl is the UK lead for the CODEX4SME European programme to assist SMEs in developing companion diagnostics, providing networking events and access to clinical experts as part of the package of support. Carl is an experienced commercial development manager working with pharmaceutical, medical devices and venture capital companies. Carl was also Director of NHS Innovations East Midlands, responsible for IP exploitation from all NHS Trusts and was an NHS Ethics Committee Chair for 15 years.
Dr Tim Hammonds - LD3 Collaborator and Royal Society Entrepreneur in Residence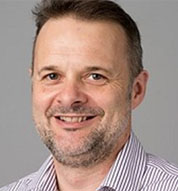 Tim has recently joined the Department of Genetics and Genome Biology at the University as a Royal Society Entrepreneur in Residence and comes with over 25 years' experience in collaborative translational research. This experience has been almost wholly gained in what is traditionally known as the 'valley of death', the translational space directly between academia and industry where the analysis, choice, funding and prosecution of ideas is seen as both difficult and high risk.
Tim will be working closely with the Institute for Precision health and Leicester Drug Discovery team, facilitating dialogue and understanding between industry and academia to facilitate high impact collaborative research.
LD3 Research Team
LD3 has dedicated staff with managerial and scientific expertise, who oversee projects and conduct laboratory work in state-of-the art labs.
Dr Karen Bowman - Research Associate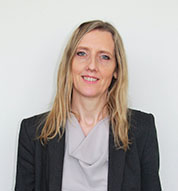 Karen joined LD3 in March 2015 and is expert in cell-based assay compound screening, DNA damage and repair and in vitro, cellular and ex vivo assay development. Karen was part of the pre-clinical discovery team at the University of Newcastle upon Tyne to discover and develop the anti-cancer agent Rucaparib (brand name Rubraca® commercialised by Clovis Oncology) a first-in-class pharmaceutical drug targeting the DNA repair enzyme poly-ADP ribose polymerase-1 (PARP-1). Karen project manages LD3 supported projects over multiple therapeutic areas such as cardiovascular disease, diabetes, oncology, and lung disease.
Dr Sian Evans - Research Associate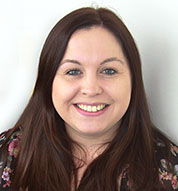 Sian joined LD3 in 2015 to support a Discovery Fast Track Challenge between the University of Leicester, LD3 and GlaxoSmithKline (GSK), which successfully translated into a Discovery Partnerships with Academia (DPAc) collaboration to develop molecules to target the BCL6 transcriptional repression complex, one of the critical components of Diffuse Large B-Cell Lymphoma (DLBCL). Sian has over 13 years of lab-based experience in Biomedical research across several disease areas, such as Oncology and Respiratory. In addition, Sian has expertise and experience in assay development, cell culture (primary cells and cell lines), transient and lentiviral transfections, recombinant protein expression and purification in both bacterial and mammalian expression systems, SDS-Page, Western blotting, ELISA and biophysical techniques such as Bio-Layer Interferometry.
Carolyn Jones - Research Assistant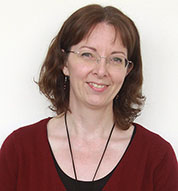 Carolyn joined LD3 in May 2018 and has supported various projects using molecular biology and genomics techniques. These include an oncology project to validate a cancer diagnostics test using tNGS, RNA extractions for RNA-Seq towards clinical trial support, and setting up the UoL/UHL COVID-19 testing service during the pandemic. Carolyn has extensive industry background with AstraZeneca and a variety of lab experience, particularly DNA/RNA work and Next-Gen sequencing/qPCR. Carolyn also holds a current Honorary UHL contract, and has worked in Quality Managed labs – GCLP and ISO accredited.
Dr Susann Lehmann - Research Associate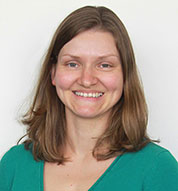 Susann joined LD3 in 2017 and provides expertise in molecular biology, assay development and assay validation as well as lab management experience from working in GCLP and ISO-accredited labs. Susann has worked on multiple translational projects in various research backgrounds. These range from validating ligand/ligand trap protein binding interactions for future testing in pre-clinical models of vascular inflammation, to in-vitro testing of PROTACs as potential cancer therapeutics with purified enzymatic complexes to determine lead molecules for further validation in cancer cell lines.
Susann has also supported the Leicester Molecular Diagnostics (LMD) lab in the establishment of tissue and liquid biopsy oncology testing workflows to enable specialised service provision for clinical trials, internal projects and to external organisations. This has included the validation of automated nucleic acid extraction methods as well as validation of in-house and commercial oncology tests using ddPCR and tNGS. She also supported the implementation of ISO15189:2012 standards in LMD in collaboration with the local NHS trust, which resulted in accreditation of its tissue oncology testing workflow. Susann is currently working with LMD towards ISO15189:2022 accreditation of the liquid biopsy oncology testing strand.
Skills
Molecular biology: molecular cloning, automated and manual RNA, DNA and protein extraction, qPCR, digital droplet PCR, targeted next generation sequencing
Lab management; supporting establishment and maintenance of ISO15198:2012 accreditation in a molecular diagnostics
Protein techniques: Recombinant protein expression in bacterial and mammalian expression systems, protein purification, SDS-PAGE, Western blot, ELISA, enzymatic activity assays
Assay development – reporter protein expression, confocal microscopy, cell viability assays, mitochondrial function assays (incl. high-resolution respirometry), metabolic assays, immunofluorescence
In-vitro mammalian cell culture– including primary cells and cell lines, transient and lentivirus-mediated transfection, adherent and suspension lines
Handling of Human patient samples (HTA approved and GCLP trained)
Use of invertebrate model organisms: Drosophila melanogaster, Caenorhabditis elegans
Mrs Jennifer Schofield - Senior Research Technician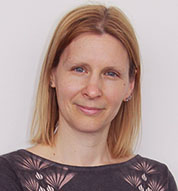 Jenny joined LD3 in April 2018, and worked on an in-vivo oncology project: Discovery Partnerships with Academia (DPAc) in collaboration with GlaxoSmithKline (GSK). Jenny has trained in Cat 3 work and has assisted on in-vivo projects with Mycobacterium tuberculosis (Mtb). More recently she has been involved with project managing and technical expertise for an in-vivo proof of concept using bacteriophages to treat antibiotic resistant Urinary Tract Infections (UTIs).
Read Jenny's profile and publications
Dr Chitra Seewooruthun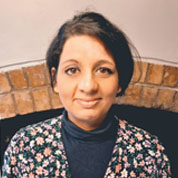 Chitra Joined the LD3 team in Jan 2023 as the structural biologist. Chitra's work has involved developing early-stage small molecules and therapeutics across a network of interdisciplinary research groups. She provides expertise in protein expression, purification, biophysical characterisation, and structural biology in cross-collaborations across the university and with external partners. Her previous identified novel sites for small molecules on target proteins using conformational locking VHHs. Chitra has also been part of the CRUK accelerator with collaborators in Glasgow, the Institute of Cancer Research, Manchester, and the AstraZeneca Antibody Alliance Lab.