People
The Management Team
The management team has the primary responsibility for the delivery and project monitoring of the LD3 project portfolio, for the overall financial management of the CiC Award and IAA schemes and management of resources within the LD3 Research Team.
Professor Don J.L. Jones - Co-director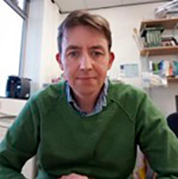 Professor Donald Jones has been developing novel mass spectrometric technologies for incorporation into biomarker workflows to facilitate the rapid translation of biomarkers into the clinical setting. Using MS based Omics (proteomics and metabolomics) in combination with informatics and statistics, candidates are identified and then verified using targeted high throughput LC-MS methods. His particular interest is to enable high-throughput testing of discovery candidates in large patient cohorts. He is part of the precision medicine cross cutting theme of the NIHR-Biomedical Research Centre.
Professor Jacqui Shaw - Co-director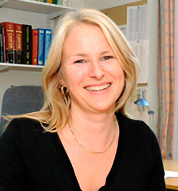 Professor Jacqui Shaw undertook a PhD in Molecular Genetics at Imperial College. After her completing her first post-doctoral post she came to Leicester in 1993 to a Lectureship in Molecular Pathology. She was appointed as Professor of Translational Cancer Genetics in 2013. Professor Shaw's research is focused on circulating nucleic acids for early detection and monitoring of breast and lung cancers. In collaboration with Prof RC Coombes at Imperial College, she leads an integrated programme of clinical and translational research between the two universities funded by a Programme award from Cancer Research UK. She also works with Professor Charlie Swanton as part of the TRACERx major national trial analysing genetic changes in the tumours of non-small cell lung cancer patients from diagnosis and through their treatment. Professor Shaw also leads the cfDNA advisory group for the 100,000 Genomes project led by Genomics England and sits on a number of advisory boards and editorial boards of international scientific journals. LD3 Management Team
Professor Chris Brightling - Co-director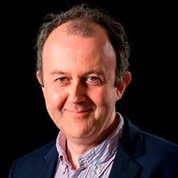 Professor Brightling is a Fellow of the Academy of Medical Sciences and NIHR Senior Investigator, his research focuses on improving the clinical management of and understanding the mechanisms of airway diseases such as asthma, chronic coughs and COPD. He is Respiratory Theme Lead for Leicester NIHR Biomedical Research Centre co-ordinates the MRC Molecular Pathology Node EMBER and is the Respiratory lead for the IMI 3TR.
Professor Brightling is the national lead for the post-COVID consortium PHOSP-COVID and local research lead for the COVID-19 pandemic. He draws on his experience in research excellence and leadership to co-ordinate the research teams at the University of Leicester and three Leicestershire Partnership NHS Trust sites in their COVID-19 response.
Dr Lynne Howells - LD3 Manager
Lynne joined the LD3 management team on 1st August 2022. She will work with LD3 Directors to ensure the delivery of the MRC Confidence in Concept (CiC) and Impact Acceleration Accounts (IAA) schemes. Our key aim is to build on our strengths, adopting and supporting translation of innovative treatments, diagnostics and technologies, driving both academic collaboration and commercial opportunity.
Lynne obtained her PhD studying the mechanisms of action of anti-cancer agents at the University of Leicester. Her subsequent oncology-based research at the MRC Toxicology Unit, Department of Cancer Studies, and latterly, the Leicester Cancer Research Centre, has focussed on mechanism-driven in vitro cell signalling methodologies, in vivo pharmacokinetics, ex vivo patient-derived models, method validation, quality management and design and set-up of clinical trials. For the last 15 years, Lynne has had an active role in the Cancer Research UK/NIHR Experimental Cancer Medicine Centre (ECMC) Network, facilitating and managing translational research across the Leicester Cancer Research Centre, working closely with academic and University Hospitals of Leicester (UHL) colleagues, Hope Cancer Trials Centre, Patient and Carer Groups, and ECMC network partners.
Dr Carl Edwards - Commercial and LD3 Manager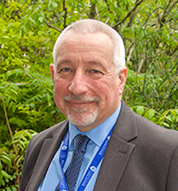 Carl Joined IPH as Commercial Manager in January 2018 and became LD3 manager in December 2020. He is responsible for engaging with commercial partners and facilitating industry led research collaborations in precision medicine. He is also providing IP and commercialisation advice to IPH members, assisting in building a broad base of collaborations for LMPI. Carl is the UK lead for the CODEX4SME European programme to assist SMEs in developing companion diagnostics, providing networking events and access to clinical experts as part of the package of support. Carl is an experienced commercial development manager working with pharmaceutical, medical devices and venture capital companies. Carl was also Director of NHS Innovations East Midlands, responsible for IP exploitation from all NHS Trusts and was an NHS Ethics Committee Chair for 15 years.
LD3 Research Team
LD3 has dedicated staff with managerial and scientific expertise, who oversee projects and conduct laboratory work in state-of-the art labs.
Dr Karen Bowman - Research Associate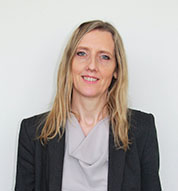 Karen joined LD3 in March 2015 and is expert in cell-based assay compound screening, DNA damage and repair and in vitro, cellular and ex vivo assay development. Karen was part of the pre-clinical discovery team at the University of Newcastle upon Tyne to discover and develop the anti-cancer agent Rucaparib (brand name Rubraca® commercialised by Clovis Oncology) a first-in-class pharmaceutical drug targeting the DNA repair enzyme poly-ADP ribose polymerase-1 (PARP-1). Karen project manages LD3 supported projects over multiple therapeutic areas such as cardiovascular disease, diabetes, oncology, and lung disease.
Dr Sian Evans - Research Associate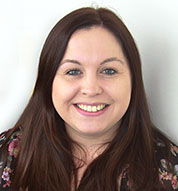 Sian joined the LD3 team in 2015 with the aim to drive a Discovery Fast Track Challenge programme in collaboration with GlaxoSmithKline (GSK), which has since developed successfully into a Discovery Partnerships with Academia (DPAc) award. Sian is primarily responsible for the cell based assays and compound management carried out within the DPAc here at Leicester.
Dr Susann Lehmann - Research Associate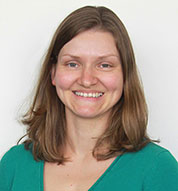 Susann joined LD3 in January 2017 and provides extensive expertise in molecular biology and in in-vitro and cellular assay development. Since starting with LD3, Susann has worked on multiple translational projects in various research backgrounds. These include developing a mitochondrial reporter assay for compound testing in Parkinson's disease cell culture models, to validating a cancer diagnostics test using tNGS to validating binding of murine ligands to an engineered ligand trap protein for future testing in pre-clinical models of vascular inflammation. Susann is also currently supporting the Leicester Molecular Diagnostics lab in implementing ISO15189:2012 accreditation for their cancer diagnostic testing workflows.
Carolyn Jones - Research Assistant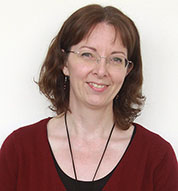 Carolyn joined LD3 in May 2018, and is currently supporting an oncology project to validate a cancer diagnostics test using tNGS. Carolyn has extensive industry background with AstraZeneca and a variety of lab experience involving molecular biology and genomics techniques.
Mrs Jennifer Schofield - Senior Research Technician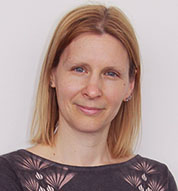 Jenny joined LD3 in April 2018, and is currently supporting an oncology project: Discovery Partnerships with Academia (DPAc) in collaboration with GlaxoSmithKline (GSK). Jenny has a variety of technical lab experience, having worked in various departments at University of Leicester since 1994.